Homes in Edinburgh and Croydon are super-popular according to Zoopla's latest research - particularly if they come with a garage. Find out how we know.
What's the latest?
It's somewhere to park the car, run a home business or – increasingly – convert into extra living space.
But the humble garage has also now emerged as a common deal-breaker when it comes to buying a home in Scotland and England.
The finding was revealed during recent analysis undertaken by Zoopla, to establish which areas are most in-demand in Britain, and what aspects of a property feature highest on buyers' wishlists.
The data shows that 'garage' is the most searched-for keyword in six out of 10 most-popular areas.
Edinburgh emerged as the area attracting the most buyer interest, receiving 145% more clicks than the average house listing in Britain over the last 12 months.
Croydon came in second place with 104% more demand than the average property listing. This beats both central London (77%) and Glasgow (67%).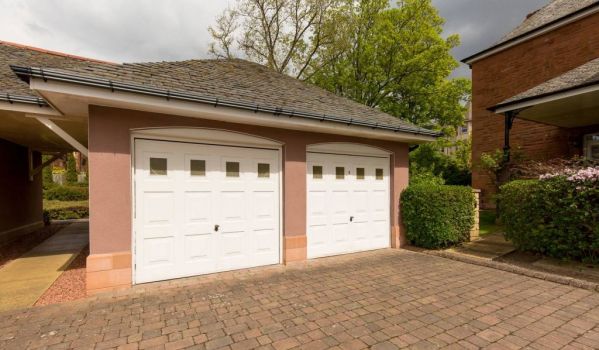 'Garage' is the most searched for key word when prospective buyers look for property online, new Zoopla research has found
Why is this happening?
Zoopla spokesperson Lawrence Hall said that Edinburgh's outranking of the capital could reflect a cooling in the property market for central London.
There has also been a slowdown in the wider property market, with Nationwide reporting that house prices fell for the third month in a row during May, marking the worst quarter for the property market since 2009.
In regards to 'garage' being the most searched-for keyword when buying a home, a survey undertaken by RAC found that nearly half of domestic garages are not used to park cars. More likely, the space is used for storing DIY, sports, gym and gardening equipment.
Who does it affect?
Further data-crunching by Zoopla found that, in terms of region, greater London is most in demand, receiving 93% more interest than the national average.
This is followed by Scotland, with 40% more interest. House hunters perusing properties in Scotland are particularly keen on waterside homes, as the most popular keyword used when searching the region is 'sea'.
The north east appears to be least in-demand, with homes in the region receiving 51% less interest than the British average.
Singling out London boroughs, Barking and Dagenham are most sought-after says Zoopla, with homes attracting 168% more interest than the average property listing in the capital.
Bexley and Hounslow rank second and third receiving 43% and 40% more interest respectively.
By contrast, leafy Richmond upon Thames sits at the bottom of the borough index as homes in the area receive 35% less interest than average for a London borough.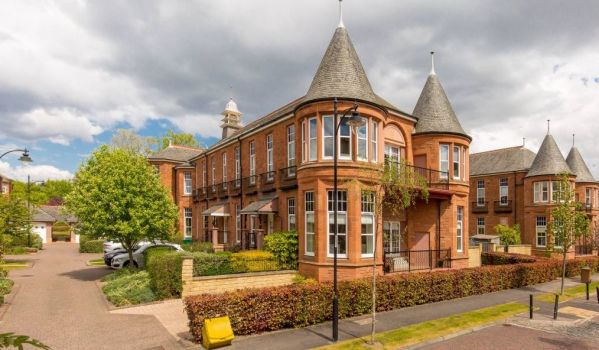 This four-bedroom end-terraced villa within the former Edinburgh City Hospital is available for £690,000, and includes a garage
Sounds interesting. What's the background?
We counted the volume of email enquiries sent by house hunters to estate agents listed on Zoopla over the past 12 months and broke it down into 'most in-demand' by region, town and London borough.
Then we looked at the terms prospective buyers were punching into our keyword search tool, which highlighted what was important to them about a home, 'garage' or 'garden' for example.
We found that for central London, 'freehold' is the most important keyword, whereas in Swansea, people are most likely to type in 'bungalow'. And in Milton Keynes, 'two bedrooms' is highest up on the wishlist.
Top 3 takeaways
Homes in Edinburgh receive 145% more interest from prospective buyers than the national average
Barking and Dagenham, Bexley and Hounslow are the most in-demand London boroughs
Buyers in six of the 10 most in-demand towns are particularly keen on homes with garages
You might also be interested in...
Is a garage important to you? Tell us by posting a comment below...