...and the bill will rise in future, warns ARLA.
What's the latest?
The average buyer taking their first step on to the property ladder this year will have spent 16% of their ENTIRE lifetime earnings on rent.
First-time buyers in 2016 will have forked out an eye-watering £52,900 on rent after years spent as tenants, according to a report by the Association of Residential Letting Agents (ARLA), compiled with the Centre for Economics and Business Research.
And future first-time buyers should expect to part with 22% more rent – that's £64,400.
Underlining the spiralling cost of renting, the typical tenant in the UK spent 22% of their wages on rent last year, jumping to 30% in London.
Why is it happening?
Rents are becoming "alarmingly" unaffordable due to the lack of available housing - and the north-south divide is a clear illustration of this, according to David Cox, managing director, ARLA.
He added: "The London rental market is competitive, with far more prospective tenants looking for properties than actual houses available. This is pushing up rents in the capital, which will continue to put pressure on surrounding areas, including the south east, as Londoners relocate to avoid high rent costs."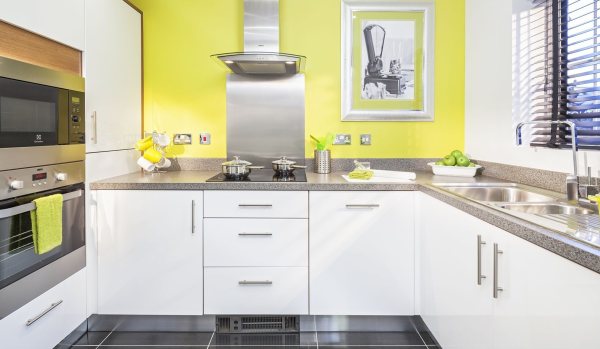 Who does it affect?
The soaring cost of renting is bad news for all aspiring first-time buyers.
At £31,300, first-time buyers this year in the north east will have spent the least amount on rent in England.
But buyers in London will have spent more than double that, at £68,300.
And the south east is the only region – other than London – where the total amount of rent (£55,900) spent by first-time buyers is above the English average.
However, landlords do benefit from the pressure on rents, with their rental income rising.
Sounds interesting. What's the background?
With rising house prices and low wages forming a barrier to home ownership, a fifth of renters do not expect to EVER be able to buy a property.
And 87% of tenants feel they are held back from being able to buy. And this is why:
51% of aspiring first-time buyers claimed saving for a deposit is stopping them from getting on to the ladder.
23% of renters said they would not be able to keep up with monthly mortgage payments.
26% of tenants cannot afford the associated costs of buying a home, such as Stamp Duty.
Cox said: "Tenants are already spending a significant proportion of their income on rent, and therefore struggling to save any money. However, as house price affordability worsens and interest rates start rising, more pressure will be put on renting with weekly rent likely to rise, so home ownership will remain out of reach for many.
Top 3 takeaways
The typical first-time buyer this year will have spent 16% of their lifetime earnings on rent.
Buyers will have forked out £52,900 on rent as tenants – and that will rise by 22% for future first-time buyers.
The typical tenant last year spent 22% of their wages on rent.
Related articles
What's your view? Tell us by posting a comment...