With its infamous reputation as the scourge of hundreds of thousands of properties, what does the British public think about Japanese knotweed? A YouGov survey explores our fears.
What's the latest?
New research has revealed that Japanese Knotweed would stop nearly eight in ten (78%) people from buying a house if the invasive plant was found growing in the seller's garden.
Yet only half knew that homeowners are legally responsible for preventing the species from spreading beyond their property boundary, while just one-in-five (21%) were aware they could be landed with an ASBO if knotweed was allowed to spread to their neighbour's place.
These are the findings of a survey involving 2,102 people, carried out by YouGov, which was commissioned by Japanese knotweed removal specialist Environet UK.
The firm reflected that while, "many are aware of the weed, there is a high level of myth and misinformation around the threat posed, and options available to homeowners who discover it on their land".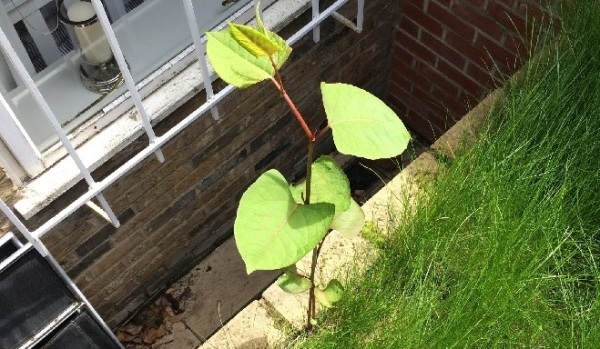 Why is this happening?
The invasive plant was introduced into the UK for ornamental purposes in the mid-1800s. But, its rapid and widespread growth has become a country-wide problem and now costs the UK economy about £165m a year to try and stem its spread.
Japanese knotweed now takes the top spot on the Environment Agency's list of the UK's most invasive plant species, and is described as "indisputably the UK's most aggressive, destructive and invasive plant".
Among its lengthy list of unappealing characteristics is that it outcompetes native flora, contributes to river erosion and spreads so rapidly – growing three metres high over summer – pushing up through asphalt, cracks in concrete, driveways, cavity walls and drains in its search for light and water.
For more information and advice on this destructive plant, see Zoopla's Q&A on Japanese knotweed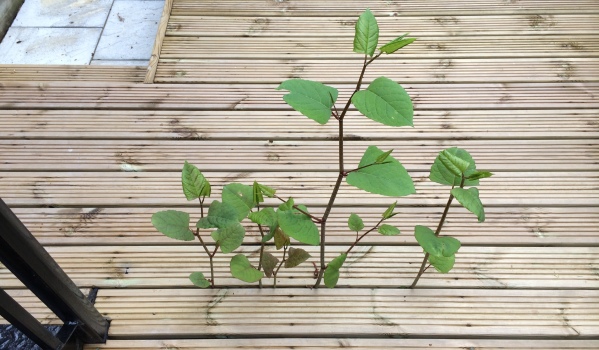 Who does it affect?
It has spread rapidly throughout Britain, and Zoopla's own research of council websites on the topic shows that local authorities are well aware of the problem, reporting infestations at various locations, including in green spaces and private properties.
Japanese knotweed is common in urban areas, and outbreaks are often seen on waste land, railways, roadsides and clogging up river banks.
While 75% of those surveyed said they had heard of the plant, awareness was especially high in areas where the spread of the weed has been the most prolific, such as Wales, where 95% of respondents knew of it, and in the south of England (80%).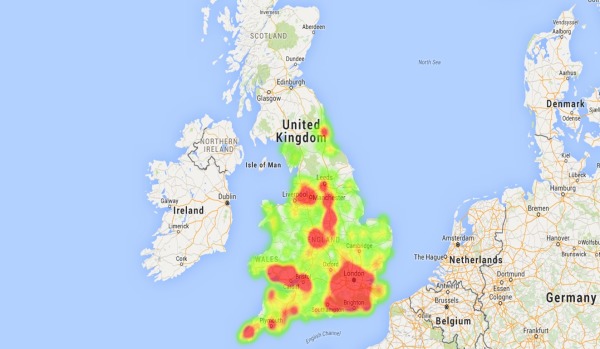 Above: Environet UK's heat map, showing where infestations of Japanese knotweed have been found
Sounds interesting. Tell me more.
YouGov's research showed that people would be deterred from buying a property with the infamous plant because many were concerned it could not be removed (69%), or that it would be too costly (56%) or time consuming to do so (57%).
Nic Seal, managing director and founder of Environet, said: "Homeowners are right to be concerned about the threat posed by Japanese knotweed.
"Attempting to deal with it by cutting it down repeatedly, burning it, burying it or using common weed killers simply won't work as the plant can lie dormant beneath the ground, only to strike again when people least expect it."
But, he said, for those wishing to buy or sell a property, Japanese knotweed, "doesn't have to be a deal breaker. It can be dealt with once and for all, within a matter of days from discovery, so there is hope for buyers who may have otherwise walked away from their dream home."
Chartered surveyor Philip Santo, director at Philip Santo & Co, said that while people believe the weed poses a, "much greater risk than it really does, for most affected properties, there is now access to mortgage finance once an approved Japanese knotweed management plan is in place".
Knotweed can be removed using a digging method that sifts the earth to remove all viable rhizome roots [large underground networks of roots] from the infected soil.
There are various websites with full information on the plant's removal. For example, there are links from the government's online guidance to the Environment Agency's code of practice, which suggests ways in which developers can manage any knotweed on construction sites.
Once the problem has been tackled, and an insurance-backed guarantee secured, there should be no difficulties in obtaining mortgage finance and property sales can proceed unhindered, Environet says.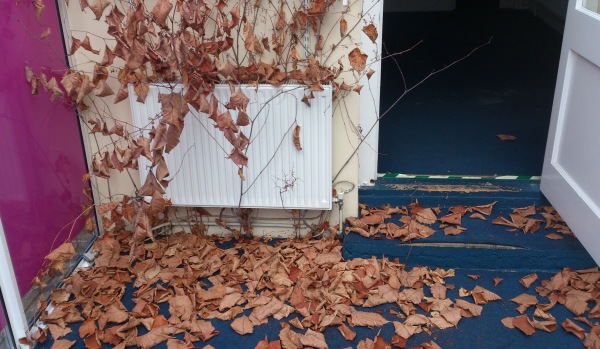 Top 3 takeaways
Japanese knotweed deters nearly eight-in-10 from buying a home
Only 3% of respondents in a YouGov survey said they would not be put off purchasing an affected property
Just 21% were aware they could receive an ASBO if they allowed knotweed to spread from their property to neighbouring gardens
You might also be interested in…
Would the presence of Japanese knotweed put you off buying a property? Tell us by posting a comment below...