Fancy being marooned at the 'luxurious-yet-rustic' estate of Pirates of the Caribbean star, Johnny Depp? Just listed for sale on Zoopla, it's definitely a treasure trove.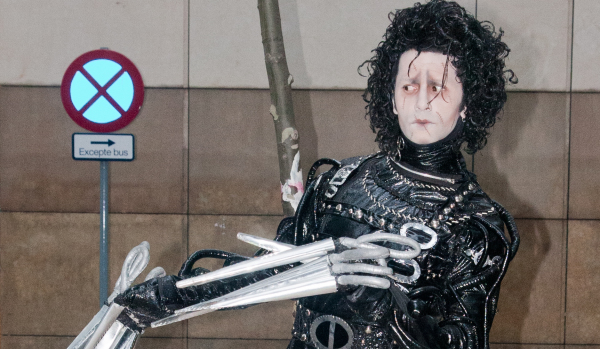 Above: Johnny Depp as Edward Scissorhands in 1990. Photo courtesy of Shutterstock
Having investing a cool £9m restoring his French château just outside Saint-Tropez, Johnny Depp has decided to bid it au revoir.
The A-list actor bought the old French hamlet – which includes a restaurant and former chapel – just over a decade ago and has transformed it into an extraordinary 'Bohemian-style living space', according to the selling agent.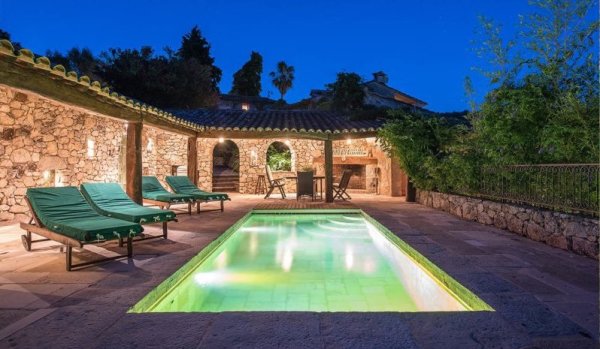 How much?
You'll need to walk the plank if you can't come up with booty to the tune of £45.25m. If you do have that sort of treasure, however, weigh anchor and say ahoy! to Wayne Walker Property Consultants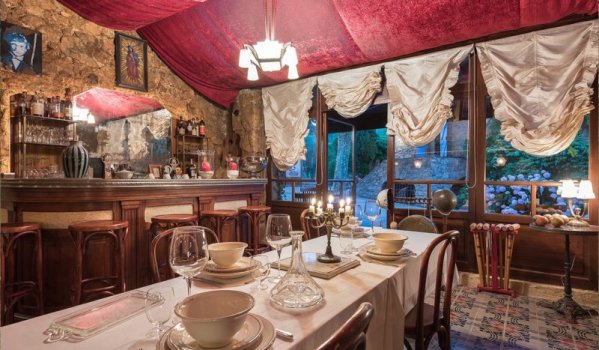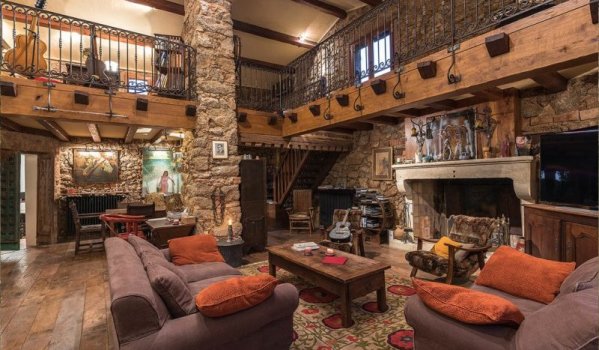 What's the home like?
Johnny Depp's famed artistic flair is evident throughout the home, which is situated in Plan de la Tour, a commune in Provence-Alpes-Côte d'Azur, south-west France. In fact, the star's favourite room at the majestic complex is the painter's studio (pictured below).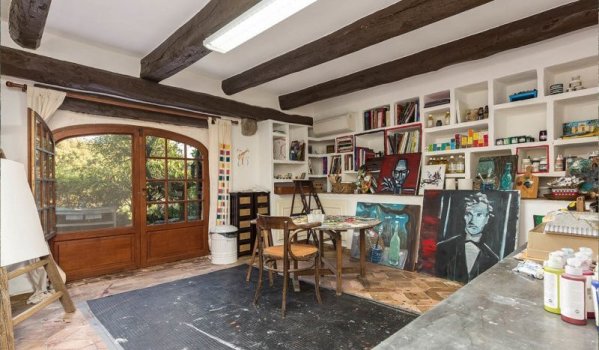 The agent says: "Even the wildest imagination would have trouble envisioning an estate as grand, elegant and breathtaking as Johnny Depp's [property]."
The Bohemian compound, which covers 13,000 sq ft, includes a main house and six guest cottages which combine 12 bedrooms and 12 bathrooms. It also has its own bar and restaurant (pictured below).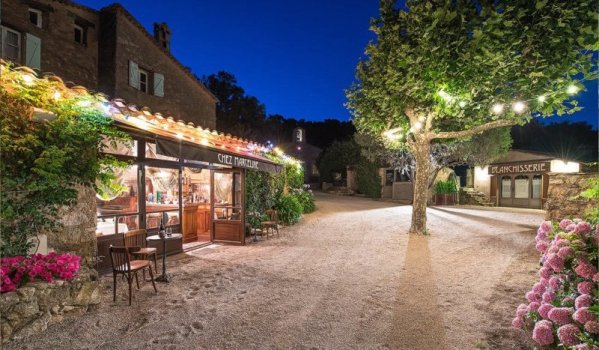 Outside, its new owner will enjoy a choice of two swimming pools, the larger of which is surrounded by sand, creating a beach-type setting. And, in and among its 37 acres set on sloping grounds, there are olive groves, vineyards and 300-year-old oak trees.
"There is an abundance of peace and tranquillity throughout the meticulously crafted compound," said the agent. "The attention to detail is second-to-none and Mr Depp has ensured that this home would stand alone in the world of luxury estates."
What is interesting about the area?
Aside from its famous resident and proximity to the glittering coastline, Plan de la Tour itself is considered a beautiful, traditional French village surrounded by vineyards. The area is also particularly renowned for its golf.
What else can you buy nearby?
1. This four-bedroom property in sunny Saint-Tropez (below) includes a large pool and mature landscaped plot. It's on the market with Home Hunts for £3.26m.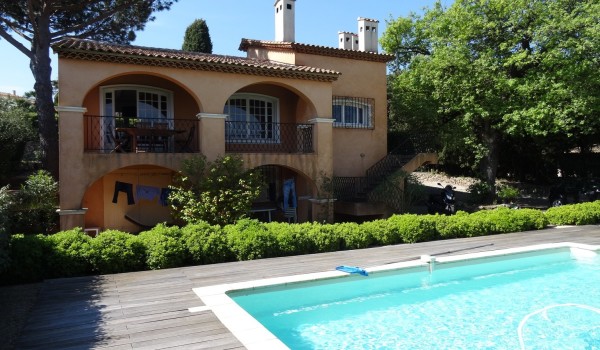 2. Here's a six-bedroom villa in Saint-Tropez, on a 3,900 sq m plot and boasting countryside and sea views. On the market for £11.32m, for full details, contact Unique Living.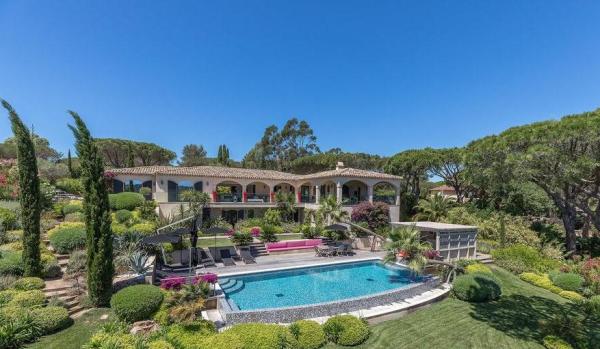 * Zoopla readers have been reacting to the story since it was published online (see Facebook comments below), with some saying that while the property is 'lovely', the £45m price tag seemed a bit steep: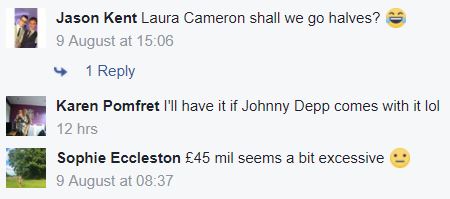 Could you live here full-time? Or would it suit you better as a holiday home? Tell us by posting a comment below...