If you've ever dreamed of living in a famous, historical mansion, now's your chance... Harpsden Court has been listed for sale on Zoopla. Here's a behind-the-scenes look.
Midsomer Murders fan? In that case Harpsden Court, which has just hit the market, might look familiar.
The landmark stately home was used to capture scenes of idyllic English countryside – albeit with a deadly twist – in the case of the popular TV detective series.
The Grade II-listed property has provided the backdrop of some well-known films too, including The Woman in Black, Quantum of Solace and Jude.
It also has a serious side, being temporarily converted into a hospital during the First World War (1914-1918) to care for sick and wounded British soldiers.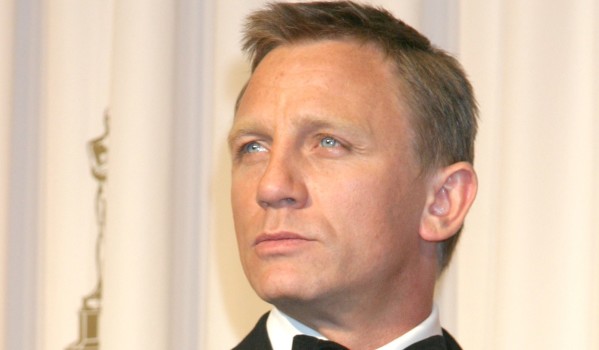 Above: Scenes for 'Quantum of Solace' starring Daniel Craig were filmed at Harpsden Court (photo courtesy of Shutterstock)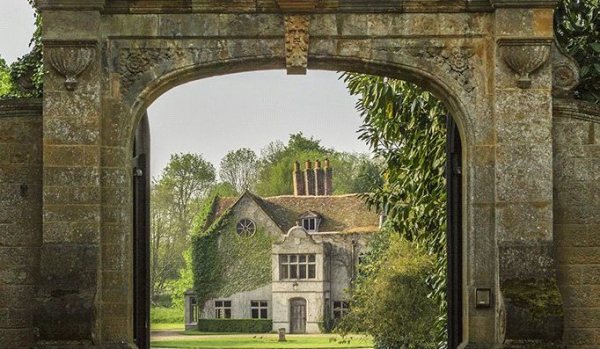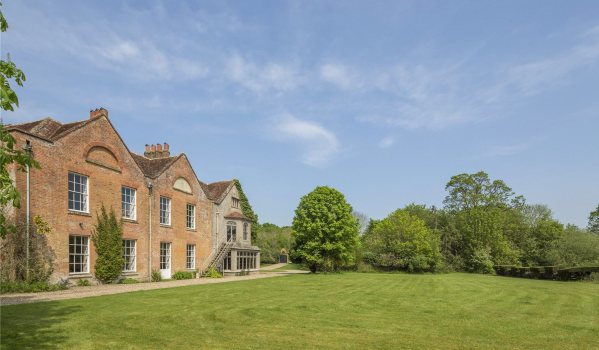 How much?
If you've got a budget of £4.95m waiting in the wings, then you're in the right market. Zoom in to Hamptons International and make an offer.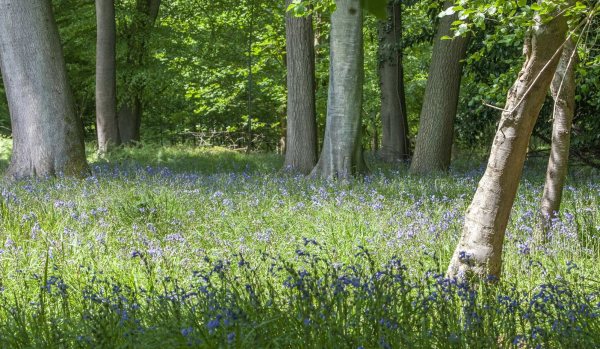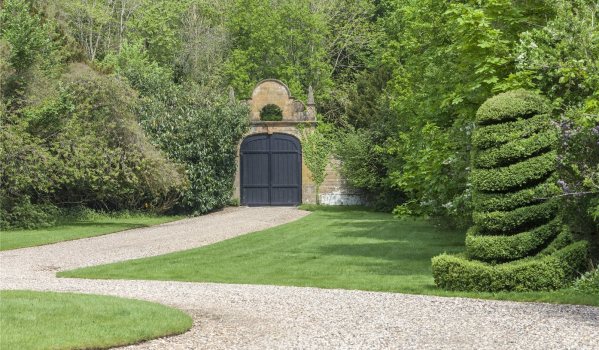 How old is the home?
The fact the main bedroom is known as 'Queen Mary's Room' (on account of the fact that Henry VIII's daughter, Mary stayed there), and the selling agent refers to an, 'overlay of Elizabethan and Medieval architecture' is testament to the property's age and heritage. In fact, Harpsden Court dates back as far as 1204.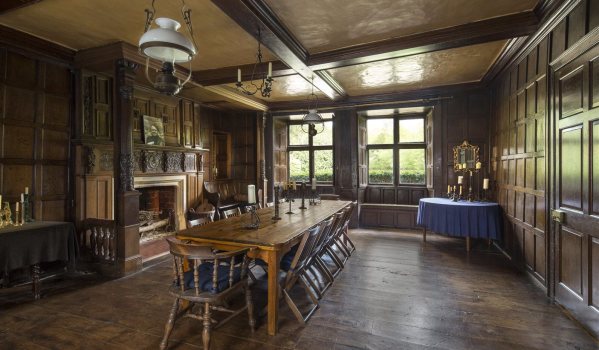 What's the home like?
A wealth of period features remain too, such as a grand, oak-panelled Tudor reception hall with a gothic revival open fireplace.
The home even has its own hidden Tudor arch passageway, the entrance to which is cunningly placed beside a fireplace on the ground floor. Here you'll find a discreet oak-panelled door, offering secret passage to the home's former kitchen.
From the ground floor there is access to a walled courtyard garden (pictured above), with an external store.
On the first floor, up an oak staircase with original fabric wallpaper, is a stunning domed Rococo music room, with ornate plasterwork on all four walls and the ceiling (below).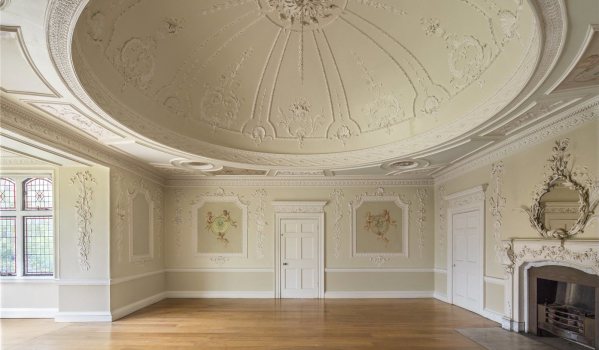 The principal bedroom suite, Queen Mary's Room, is on this level, and has an original mid-1500s interior, with oak panelling. It leads, via another discreet door, to a separate chamber with bathroom known as Queen Mary's Oratory.
No less than 12 further bedrooms occupy the first floor, some of which could be converted to dressing rooms, en suite bathrooms, or nurseries, say Hamptons.
There are also five bath/shower rooms on this level, with attic space that could potentially provide for further accommodation, subject to planning consent.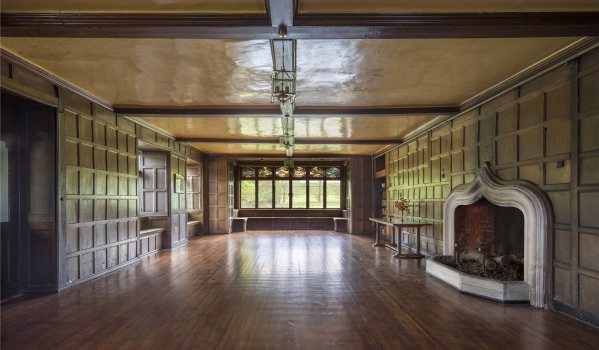 Where is the property?
The 4.18-acre landscaped site is in the village of Harpsden, next to Henley-on-Thames.
What is interesting about the area?
Plenty, according to Henley-on-Thames town council, which points out that Henley's riverside location, surrounded by fields and woodland, "lends itself to relaxation and quirky shopping". Thousands of visitors descend upon the location every year to enjoy the Henley Royal Regatta.
The council adds, "there's a pub where Charles I drank, a Chantry house… it's a town that knows how to throw a party".
What else is for sale nearby?
1. This modernised six-bedroom detached home, in Henley-on-Thames, below, is on the market for £1.25m, and offers open-plan living. For details, contact Davis Tate.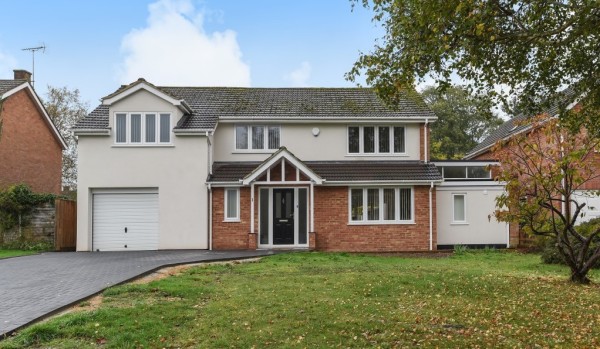 2. Also available in Henley is this refurbished three-bedroom Grade II listed townhouse, for sale on Zoopla for £850,000. It's got views of St Mary's church, and a full height cellar. Interested? Contact Philip Booth Esq.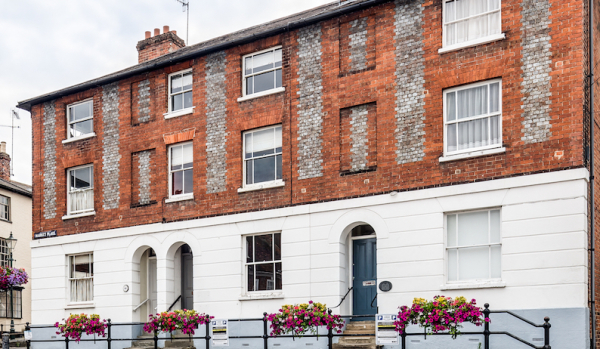 Is film and TV fame in a property appealing to you? Tell us by posting a comment below...