Eccentric rocker Matt Bellamy is offloading his Italian penthouse on the exclusive shores of Lake Como.
Muse frontman Matt Bellamy has hoisted a for sale sign up outside his four-bedroom Lake Como penthouse where the rock band wrote and recorded their Grammy award-winning album, The Resistance.
Bellamy has owned the property for around a decade, according to reports. But he now lives in Los Angeles to be close to his son whose mother is ex fiancé, Kate Hudson.
How much?
If you want to live like a rock star, you'll need a bank balance to match and this penthouse comes with a price tag of £1.5m (€1,750,000). If you're interested in making an offer, get in touch with Sotheby's International Realty.
What's the home like?
The stunning apartment occupies the upper two floors of Villa Erker Hocevar. It was built in 1829 and was once lived in by world-renowned opera composer, Vincenzo Bellini.
Few features of its original design remain however, as Bellamy opted for fresh white walls and wooden floors throughout when he refurbished the home.
On the lower level is a vast living room with feature fireplace and French doors that lead out onto the terrace with spectacular views of Lake Como. There's also a stylish stainless steel kitchen and dining area and principal guest bedroom suite which the band transformed into a recording studio while making their fifth album.
On the upper level, you'll find the master bedroom suite along with two further bedrooms and a jacuzzi bathroom.
The property also comes with more than an acre of communal gardens. Its designed in classical Italian style, with a deconsecrated chapel, fountain and bridge that leads to a lakeside swimming pool.
A single parking space, internal double garage and a boat mooring are also up for grabs by separate negotiation.
Where is it?
The penthouse sits in Moltrasio, the main village of the fabled 'Riva Romantica' of Lake Como, Lombardy.
Cafés, bars and restaurants are within a short walk – as is the ferry dock for 'Gestione Navigazione Laghi' which runs regular services around the lake.
What is interesting about the area?
Lake Como has attracted the 'great and the good' since Roman times but today it's most renowned homeowners are probably George and Amal Clooney.
Other celebrities that have visited or lived in the region include Madonna, Sylvester Stallone and Richard Branson.
What else can you buy in the area?
1. This four-bedroom apartment on the waterfront of Lake Como is opulently Italian with lavish ceilings and intricate mosaic floors. It's on the market with Lionard Srl for £4.3m (€5,000,000).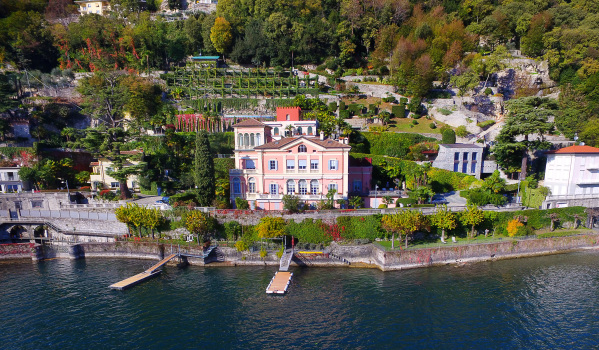 2. With its own private dock and direct access to the beach, this seven-bedroom detached villa is the perfect getaway. The inside is full of original fittings that have been carefully preserved. Want to find out the price? You'll need to get in touch with Italy Sotheby's International Realty.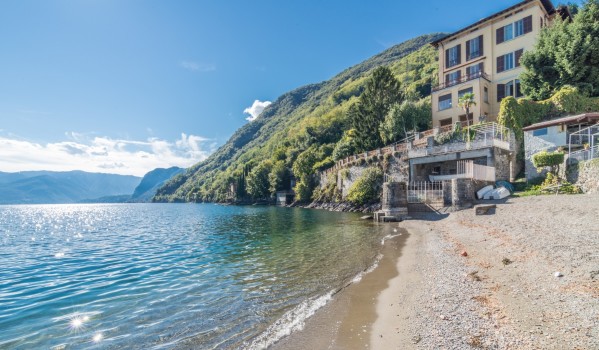 If you had £1.5m to spend on a holiday home, where would you buy? Tell us by posting a comment below...