Governor Mark Carney says the impact of leaving the EU without a deal could be as severe as the 2008 financial crisis.
Leaving the EU without a deal could trigger a house price crash that would wipe more than a third off the value of property, Bank of England Governor Mark Carney has warned.
He is understood to have told a meeting of senior cabinet ministers that a no-deal Brexit could trigger a financial shock as severe as the one seen in 2008 and under the worst-case scenario, house prices could fall by up to 35% over three years.
He is also reported to have said the value of the pound could drop, interest rates and inflation could rise, and the percentage of people who are unemployed could hit double figures.
Why is this happening?
Carney's briefing to MPs was outlining the worst-case scenario, rather than a forecast of what the Bank of England thinks is most likely.
The Bank of England carries out regular stress tests to ensure the banking system could cope with financial shocks. Even so, the prospect of the UK leaving the EU without a deal is likely to spook markets, at least in the short term.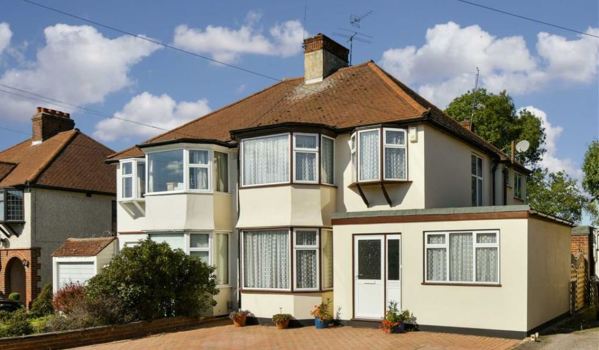 Who does it affect?
While a fall in house prices may sound like good news for those struggling to get on to the property ladder, it would have a significant negative impact on the market.
A fall of that magnitude would be likely to plunge thousands of homeowners into negative equity.
Dropping values also stop many selling to trade up the property ladder, causing the current level of transactions to drop further and intensifying the shortage of properties for sale.
Investment landlords would also be less likely to expand their portfolios if property values were dropping.
What's the background?
The Government has said it remains confident that it will be able to agree a deal with the EU, but it is also beginning to plan for a no-deal scenario.
Chancellor Philip Hammond is understood to have outlined a potential intervention from the Government to help support the economy in the event of a no-deal scenario.
The Government has also published a series of papers on the impact of leaving the EU without a deal for consumers and businesses.
Meanwhile, credit ratings agency Moody's has warned that failing to agree a deal could tip the UK into recession as households faced a squeeze on their incomes.
It said the risk to the economy of a no-deal Brexit had risen materially in recent weeks.
You might also be interested in...
What do you think of Mark Carney's comments? Let us know in the comments, below...