Buying property in exchange for citizenship and a new passport is big business, says Cheryl Markosky.
You might have thought only spies need several passports, so they can slip seamlessly in and out of countries around the globe – think James Bond and Homeland – but now the general public can purchase property and obtain a passport guaranteeing visa-free travel.
Citizenship-by-investment programmes have been around since the Eighties, with the first kicking off in 1984 in the sun-splashed West Indies Federation of St Kitts and Nevis.
But in these troubled times, there's been an upsurge in citizenship offerings to raise hard cash to pay off nations' debts and inject life into struggling economies.
St Kitts and Nevis's citizenship plan is the blueprint for a number of other schemes - including Antigua, Barbuda and Grenada's – where you can attain citizenship and a passport within the guidelines of the law in two ways, by either a $250,000 donation to charity St Kitts and Nevis Sugar Industry Diversification Foundation (known as the Sugar Fund) or a minimum $400,000 investment in real estate.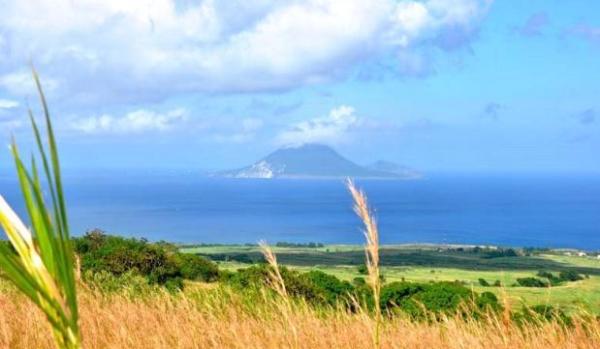 Once your application's approved, you pay additional fees to the Government, including $50,000 for the main applicant, $25,000 for your spouse, $25,000 for each child under 18, and $50,000 for each dependant over 18.
Approval can take as little as 90 days, but it can take longer if more checks are required, or there's a backlog. Also, you don't need to reside on St Kitts or Nevis to apply for citizenship. But you should be aware that your property can't be sold until five years after the purchase. However, the next buyer could also qualify for citizenship – a good selling point to attract another investor.
So what's the appeal of buying property included in a citizenship-by-investment package? Investors from politically unstable or fluid nations – China, Russia and the Middle East, for example – can park their money somewhere safe. They also should be able to travel more freely with a passport from a second country. A St Kitts and Nevis passport has, until recently, provided visa-free travel to 139 nations - including all of the European Union.
Some other nations with citizenship-by-investment programmes are:
Portugal
Relaxed 'golden visa' rules make owning real state that bit simpler. Holders of the golden residence permit have all the benefits of the Schengen visa, allowing freedom of movement in 26 Euro member states. After five years, the permit holder may apply for permanent residence, citizenship and a passport.
Malta
Citizenship of Malta offers the right to work, travel and abide in European Union countries. An applicant must make a €650,000 contribution to the National Development and Social Fund, with spouses and children each costing €25,000 extra. He also must invest €150,000 in government bonds and buy a property costing a minimum of €350,000 - or rent a home for at least €16,000 a year. Property must be held for five years.
Cyprus
Benefits of Cypriot citizenship are similar to Malta's. Currently, wanna-be citizens have to invest €5 million in government securities or businesses for at least three years. In addition, an applicant must own a permanent residence valued at €500,000 or more. Background checks, legal fees and processing costs can be as much as €100,000.
Spain
Purchasing a property worth €500,000 or more lends an investor the opportunity of applying for a residency visa for himself and his family for a two-year, renewable period. This is not like owning a full EU passport and offers fewer rights than some other citizenship plans. Yet, it does present visa-free travel throughout European states in the Schengen area, currently excluding the UK. Full citizenship can be sought after 10 years.
There has been controversy of late with the United States and Canada expressing concerns about how passports have been issued, leading to possible security risks. Last year, Canada announced that all holders of St Kitts and Nevis passports now have to get a visa to enter the country.
This tiny Caribbean Federation has responded, recalling all new passports to ensure the place of birth and any name changes of the holder are included in the documents.
Peter Esders, commercial director and solicitor of international legal services Judicare Group, proffers the following tips on citizenship-by-investment:
Applicants will need to submit supporting documentation that could include a valid passport, proof of sufficient funds to cover living costs and a certificate showing you have medical insurance. It could take up to a year for forms to be processed.
Find out how long your visa is valid, can it be extended and what requirements are in place to extend your stay beyond your initial entitlement.
The amount invested must be free of mortgages and charges.
Each country will have a list of people they won't allow into the country. If you're a known terrorist or deemed politically sensitive, you can't apply for citizenship.
If you've been rejected for residence from some other countries, you won't be allowed citizenship.
If you've contracted particular illnesses, this could prove to be a barrier to a scheme too.
Citizenship-by-investment homes for sale:
1. Hillside, one and two bedroom condominiums at a new, eco-chummy resort on the north side of this Caribbean island. Your home can be put in the rentals pool for five years and you'll still be able to use it for 14 nights a year.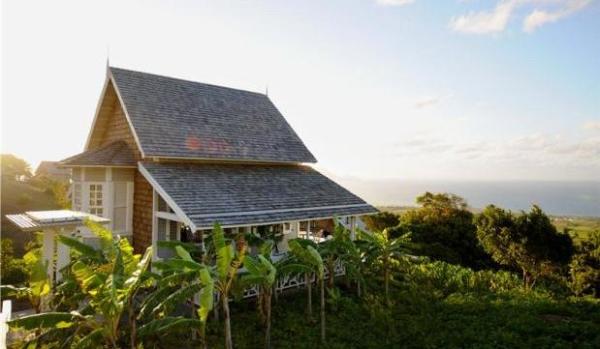 2. Good value fractional ownership of a high-end, four bedroom villa from only £286,314 at Windswept Residences at the smart new Christophe Harbour resort. You're only a short walk from the sea and the Pavilion Beach Club. Another big plus is the game-changing marina on the resort, built by Buddy Darby, the clever entrepreneur behind America's Kiawah Island and Scotland's Doonbeg.