Sales of homes have fallen by more than 11% year-on-year.
Property transactions fell sharply in May as Brexit uncertainty continued to cast a shadow over the housing market.
Only 89,810 homes costing more than £40,000 changed hands during the month, 6.4% fewer than in April and 11.3% down on the same month of 2018, according to HM Revenue & Customs.
The decline was attributed to the political and economic uncertainty caused by the UK's exit from the European Union, which has led to many potential buyers sitting on their hands until the outlook becomes clearer.
But the subdued level of transactions is leading to fierce competition in the mortgage market, as lenders battle for a share of the limited pool of business.
Why is this happening?
Speculation about the impact leaving the EU with no deal could have on the housing market and the wider economy has led many consumers to adopt a cautious approach.
Anecdotal evidence suggests that while those who need to move due to factors such as relocation are going ahead with purchases, other buyers are delaying making a decision until the political climate is more settled.
The situation is creating a vicious circle in which a lack of homes on the market is putting people off moving, which is in turn intensifying the shortage of properties for sale.
Who does it affect?
While the current situation is limiting choice for people who want to go ahead with a purchase, it does put buyers in a strong negotiating position.
Estate agents advise those trying to sell a property to price it realistically and accept that the market has now turned in favour of buyers.
The low level of activity offers a particular opportunity for first-time buyers, who no longer face competition from investment landlords, and are generally in a position to complete a transaction quicker than people who are part of property chains.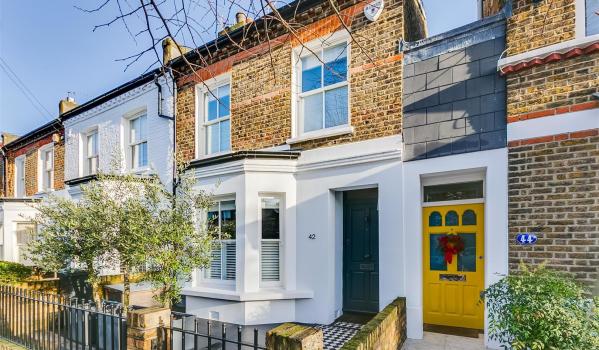 What's the background?
One positive side effect of the subdued property market for homeowners and potential buyers is that it has intensified competition among lenders.
Mark Harris, chief executive of mortgage broker SPF Private Clients, said: "With transactions declining, lenders have their work cut out to attract business.
"This explains the downward trend for mortgage pricing with a number of big players cutting their mortgage rates in the past couple of weeks."
The typical cost of a two-year fixed rate deal currently stands at 2.5%, according to financial information group Moneyfacts.
This is slightly below the average of 2.52% seen in June last year, despite the Bank of England base rate being increased by 0.25% since then.
NatWest currently has a best-buy two-year fixed rate of just 1.44% for first-time buyers and home movers with a 40% deposit, while the Post Office has a deal of 1.5%.
For people who want to fix for longer, the cost of five-year deals has also come down, as lenders compete on this front as well.
The Post Office has a rate of 1.82% for both home movers and people remortgaging who are borrowing 60% of their home's value, with other lenders offering deals of just over 2%.
Top 3 takeaways
You might also be interested in...