Need to rent a home? Check out our brand-new Rental Market Report to get to grips with costs – and competition.
Being a renter is becoming more affordable with costs rising at half of the level of earnings growth during the past year.
Average rents increased by 2% to stand at £876 in the 12 months to the end of September. By contrast average weekly earnings climbed by 4% during the same period.
As a result, the typical renter now spends 31.8% of their earnings on rent, down from a peak of 33.3% in 2016, according to our inaugural Rental Market Report, which records trends in the often-neglected private rented sector.
But despite the overall improvement in affordability, the rate at which rents are rising has accelerated from 1.3% a year earlier to reach a three-year high of 2%, although it still remains below the 10-year average of annual growth of 2.3%
Our director of research and insights, Richard Donnell, said: "Renting is more affordable today than the 10-year average. This follows weak rental growth over the last three years, and an acceleration in the growth of average earnings."
What's driving the rental market?
We found that rental affordability varied widely across the country, reflecting the relative strength of local economies, as well as the ease with which people could get onto the property ladder.
In terms of rental growth, the cost of being a tenant was rising at above average rates in markets where rental supply was static or falling, while increases were slower in places where supply was increasing or demand was falling due to tenants exiting the sector to buy their own home.
The stock of private rental homes has actually grown faster than owner-occupied housing during the past 15 years, due largely to investment by buy-to-let landlords.
But the supply of rental homes has begun tightening since tax changes were introduced in 2016, with investors buying fewer homes and some rationalising their portfolios.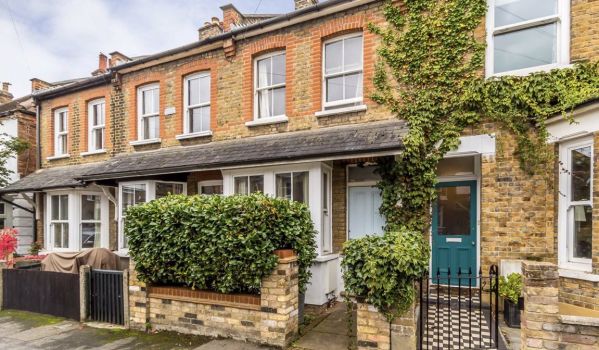 In London's Teddington, this two-bedroom house is on the market for £1,675 a month
Where is it least affordable to rent a home?
Unsurprisingly, London was the least affordable place to rent, with costs accounting for 46% of a single person's wages.
However, the majority of renters in the capital do not live on their own, which improves affordability.
For example, if two people rented a two-bedroom apartment, they would spend just 24% of their wages on rent.
Oxford is the least affordable place outside of London for a single earner to rent a home, with tenants typically spending 44% of their earnings on housing.
It was followed by Brighton and Cambridge at 42% and 41.3% respectively.
Our research found that rents are typically least affordable in areas that have seen growth in employment that is faster than the growth in housing supply, as well as towns and cities with a significant student population, and places with high house price to income ratios, which increases underlying demand for rental accommodation.
At 5.4%, Nottingham has seen the highest rental growth in the past year, with Leeds and Bristol in second place, both at 4.5%.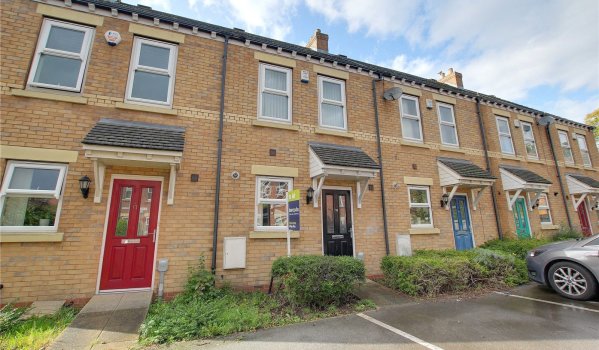 This two-bedroom terraced house in Hull, the country's most affordable place to rent, is on the market at £550 a month
Where is it most affordable to rent a home?
At the other end of the scale, rents in Hull account for just 19% of a single earner's salary, while in Bradford tenants spend an average of 19.5% of their pay on rent and in Stoke they spend 20.6%, according to our report which looks at rents across 40 cities and 376 local authorities.
Swansea, Middlesbrough and Aberdeen have all seen rents fall during the past year, with Aberdeen's reduction of 4.1% driven by the collapse in oil prices.
Middlesbrough was the cheapest place in which to rent a home with tenants paying an average of £467 a month, followed by Hull at £469 and Bradford at £486.
Top 3 takeaways
You might also be interested in…