The much-loved actor is parting ways with his four-bedroom apartment which sits in an exclusive building just moments from Central Park.
BAFTA-winning actor Samuel L. Jackson has put his multimillion-dollar condominium in Manhattan's Upper East Side on the market, according to Variety. But you'll need a bank account that can rival a Hollywood A-lister's to afford it.
What's the property like?
Jackson's four-bedroom, three-bathroom property sits in The Leonori, a 13-storey building that was built in 1901. It was originally an apartment hotel, but after they fell out of fashion, the interior was reconfigured into proper apartments, which then became luxury condominiums in the 1980s.
The Pulp Fiction star purchased his slice of the building in 2005. Inside, the 3,000 sq. ft pad has been tastefully modernised with dark wood floors and matching built-in cabinets. The main hub of the home is an open plan kitchen-dining-living space, but there's an additional light-filled reception with views across the city.
Extra perks include a wet bar, plenty of storage and use of a concierge and doorman. Homes in New York typically have shared laundry facilities, but the apartment also comes with the bonus of its own washing machine and dryer.
Where is it?
You can find the apartment at 26 East 63rd Street in New York's Upper East Side. The Leonori building sits on the corner of East 63rd Street and the world-renowned Madison Avenue, which is lined with designer shops.
How much is it on for?
After buying the apartment for $4.8m 13 years ago, Jackson is now hoping to more than double his money by selling for $13,000,000 (£10.13m). If you've got deep enough pockets to make an offer, you can get in touch with Bouklis Group Real Estate.
What else is interesting about the area?
New York City is well known as the city that never sleeps, and with so much on offer it's easy to see how it gained its reputation. It boasts everything from fine dining to Broadway shows and art museums to live sporting events. If you're looking for something more relaxing, stroll through Central Park or take in the city from a different perspective on The High Line – a park created from an old elevated railway.
Like the look of the area? Here's what else you can buy
1. Three-bedroom property on East 54th Street, New York, USA, for £974,006 ($1,250,000)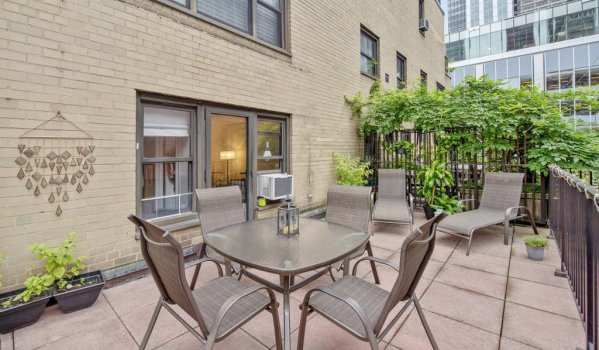 For just shy of £1m, you can get a spacious three-bedroom apartment with its own private terrace in Midtown. It's clearly a great spot to call home, as there's currently a tenant in place paying $5,600 per month until May 2019.
Available via Bouklis Group Real Estate
2. Two-bedroom apartment on Leonard St, New York, USA, for £4,168,747 ($5,350,000)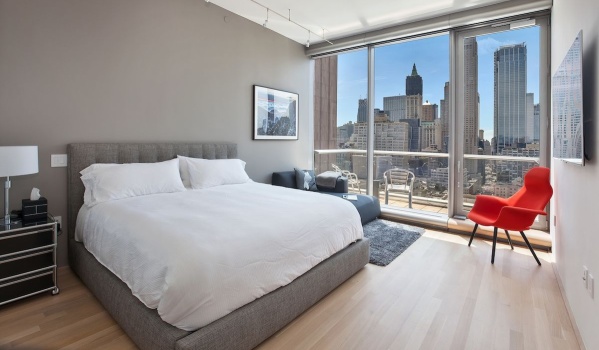 How about a luxurious apartment with stunning city views and access to state-of-the-art amenities including a private fitness centre & yoga studio, treatment room and swimming pool? Sure, it'll set you back more than £4.1m but it comes fully furnished.
Available via Nest Seekers International
You might also be interested in...