Intrepid first-time buyers are willing to travel to new areas to seek out that all-important first rung. But where are the UK's most affordable spots? Find out here.
What's the latest?
What do Southampton, Norwich and Nottingham have in common? The answer is, they are the top three most affordable cities for first-time property buyers.
New research by Post Office Money reveals that homes in Southampton are the most affordable for those taking their first step onto the property ladder. The average house price in the coastal city is £199,074 and a refreshing 98% of properties are in areas deemed affordable for this group.
Norwich and Nottingham took second and third place respectively, with 93% and 89% of properties deemed 'reasonably priced' for first-time buyers.
But the study also revealed that compromise was the key for budding homebuyers to achieve their goal, as the majority – 70% – ended up buying a home almost 30 minutes away from their original 'preferred' location.
Above: A possible first-time buy is this one-bedroom, split level apartment just outside Southampton's city centre, on the market for £112,000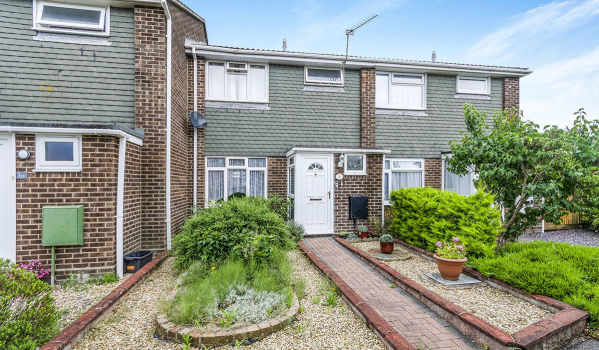 Above: If your first home needs to cater for a family, this three-bedroom terraced home is available for £260,000 in Southampton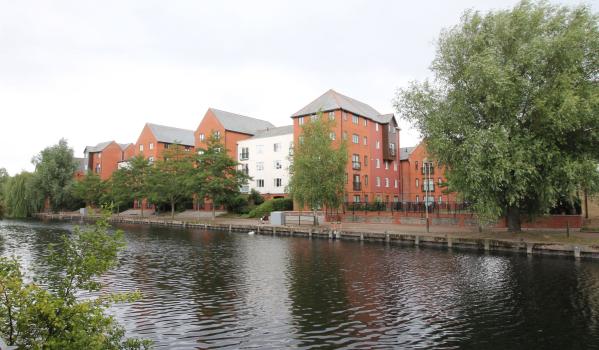 Above: In the historic city of Norwich, a one-bedroom flat for sale for £160,000 at the River Heights complex should appeal to first-time buyers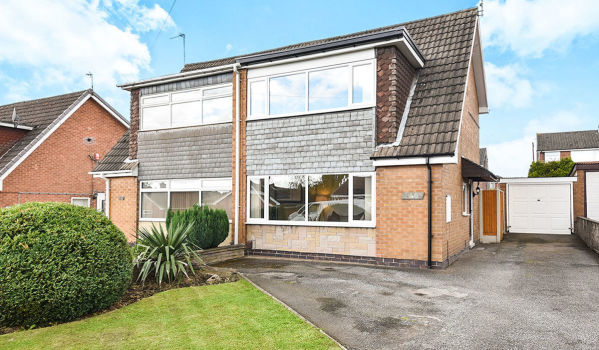 Above: Described as a 'must see for first-time buyers' is this three-bedroom semi-detached house for sale in Nottingham, for £150,000
Why is this happening?
Owen Woodley, managing director at Post Office Money, said:
"With average house price growth having increased by 48% since 2005, compared to the average first-time buyer's income increasing by only 37% over the same period, there is no question that the UK housing market remains a challenging environment. But in spite of this, we're seeing that first-time buyers approach the market with enthusiasm and flexibility."
First-time buyers taking part in the Post Office Money survey cited a range of motivations that prompted their property purchase.
They include emotional drivers, such as meeting a partner and wanting to make a home together (24%). Also wanting the security of a long-term place to live (21%) and just move out of their parents'/family property (16%).
Financial considerations also ranked highly, with 25% prompted to step onto the property ladder as they were spending 'too much money on rent'.
A further 15% said it was simply 'expected' they should own a home.
Sounds interesting. Tell me more.
Reflecting upon their experience, 44% of respondents described buying their first home as 'exciting or joyful', while 24% reported it as stressful, and 12% found it frustrating.
Just 4% claimed they were 'exhausted' by the process.
Post Office Money's findings were based on a study of more than 1,000 people who had bought their first home within the past two years.
The national network also examined the affordability of properties for first-time buyers in the UK, with a particular focus on 14 of the largest cities (see table below).
It found that, last year, Bristol saw the biggest change in affordability for first-time buyers, with the number of affordable properties shrinking by 20%.
But Brighton – not London – was deemed the least affordable of the 14 examined, with average property prices standing at £352,303. According to the Post Office, "only 2% of properties are in areas considered affordable to first-time buyers, compared to five years ago, when 25% were affordable".
| | | | |
| --- | --- | --- | --- |
| City | % properties affordable to first-time buyers | Average property price | % increase in ave property price in past year |
| Southampton | 98% | £199,074 | +6% |
| Norwich | 93% | £196,987 | +11% |
| Nottingham | 89% | £128,192 | +8% |
| Liverpool | 87% | £121,374 | +3% |
| Plymouth | 85% | £167,477 | +3% |
| Manchester | 84% | £153,590 | +6% |
| Birmingham | 79% | £165,149 | +8% |
| Sheffield | 74% | £154,481 | +7% |
| Newcastle | 72% | £162,010 | +6% |
| Leeds | 65% | £170,927 | +6% |
| Cardiff | 46% | £191,582 | +5% |
| London | 30% | £534,272 | +4% |
| Bristol | 29% | £268,070 | +14% |
| Brighton | 2% | £352,303 | +8% |
Top tips for first-time buyers from the Post Office
So how do you go about determining potential property hotspots of the future, while sticking to the cheaper end of the property market now?
First off, check out where property prices are still much lower than the region's average. And find out whether plans for afoot for major urban transformation projects or infrastructure developments, as these signal regeneration.
While you're at it, check out whether there are proposed improvements in the local education offering, as this tends to push up prices.
However, it would pay to avoid areas that have experienced particularly high growth in recent years, as that suggests potential for future growth has been exhausted, says the Post Office.
Which areas should first-time buyers be looking at now? Tell us by posting a comment below...