Properties close to commuter stations are sturdy investments, but these three commuter hotspots near brand new stations could see even bigger price growth.
Sure things, property-wise, can be tricky to find but the link between transport improvements and house prices is well documented. According to one recent study by Nationwide Building Society, homes within 500 metres of a commuter station are worth an average £42,000 more than those a mile away.
Interested? Here are three locations tipped to become the next commuter hotspots over the next year:
1. Ilkeston, Derbyshire
Ilkeston, which lies on the River Erewash, was once a spa town. It's Derbyshire's answer to Bath or Harrogate, but declined when 'taking the waters' fell out of fashion.
What's happening?
Ilkeston has not had a train service since 1967. But this will change next summer when the £9.94m project to reopen its station is completed. Services will run north to Chesterfield, Sheffield and Leeds, and south to Nottingham.
What does property cost?
An average property in the town costs £145,691, which up 5.42% in the last 12 months.
What do local agents say?
According to agents, the new station will help attract buyers to the area, which already offers a busy high street, good selection of bars and restaurants and schools such as Morley Primary that are rated "outstanding" by Ofsted. It's also surrounded by beautiful countryside of the Erewash Valley.
David Crabtree, a senior negotiator at Charles Newton & Co estate agents, said: "Buyers tend to gravitate towards Shipley View, where a four-bedroom modern executive home will cost around £200,000. In the town centre it's still possible to pick up a Victorian two-up, two-down for between £75,000 and £80,000.
"For village life, Mapperley, just to the west of the town, is a pretty option. A two-bedroom cottage here would cost somewhere between £150,000 and £200,000."
2. Kenilworth, Warwickshire
Kenilworth is true Shakespeare country and is also popular for its historic castle. The town centre has plenty of independent shops, cafes and restaurants, and surrounding open space includes the 70-acre Abbey Fields.
What's happening?
Kenilworth has not had a station since 1965 but the £12m arrival of a new one will provide the town with links to Leamington Spa and Coventry, and from there to London. Buy-to-let investors have already begun to descend on the town in preparation.
What does property cost?
An average property currently costs £299,062, up by 2.09% (or £7,076) in the last six months.
What do local agents say?
Beth Horner, branch manager of Atkinson Stilgoe estate agents, has lived in the town for 20 years and says that the shops, school and safety of the area mean she would not consider moving anywhere else.
She said: "Property here is a huge mix, from modern houses to thatched cottages all within walking distance of the town centre. A two-bedroom Victorian cottage would cost around £270,000, while a four-bedroom family home could fetch £500,000 or more."
3. Low Moor, West Yorkshire
Low Moor is just 3.5 miles south of Bradford. But with its pretty parish church, CofE Primary School and 16th century Chapel House pub, it embodies village life. In terms of countryside it's mid-way between the Peak District and the Yorkshire Dales.
What's happening?
Spring 2016 sees the long-awaited reopening of Low Moor station, after a long campaign by local residents. Residents will be able to travel to Bradford, Leeds, Halifax or Huddersfield for the first time since the station closed in the 1960s.
What does property cost?
An average property in Low Moor costs £112,653, up 1.47% in the last year.
What do local agents say?
Ibrar Hussain, branch manager of Hunters estate agents in Bradford, said: "Low Moor and the neighbouring villages of Oakenshaw and Wyke, should start to enjoy a ripple of interest from commuters priced out of both Bradford and Manchester. You can still get a three-bedroom Victorian terrace in Low Moor for about £120,000, while a three bedroom semi would cost around £150,000."
What's on the market?:
Ilkeston has a good range of period homes, like this three-bedroom semi-detached Edwardian house, available for offers over £200,000: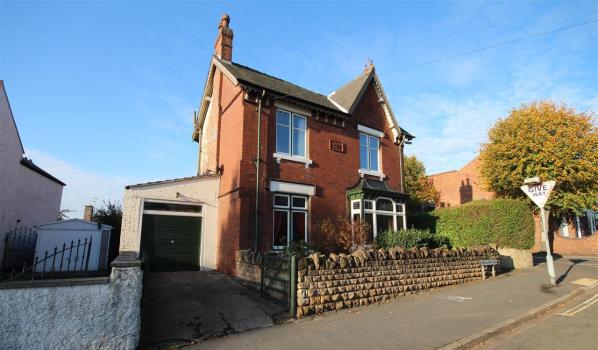 Available via Elders Estates
Right on the high street, this Elizabethan house in Kenilworth has masses of kerb appeal. It has three bedrooms and is on the market for offers over £560,000: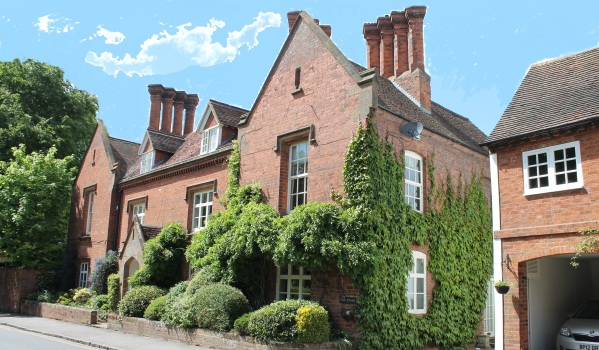 Available via MayChild
This three-bedroom detached stone house in Oakenshaw comes with 3.5 acres and stables, perfect for commuters who yearn for the country life. On the market for £395,000: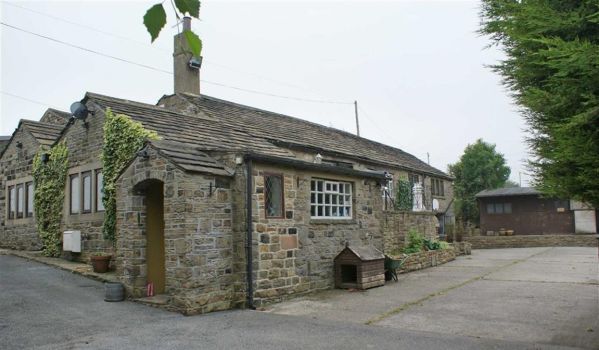 Available via Coubrough & Co.