Call the Midwife's Poplar ranks as 2017's best performing TV drama location with property prices growing by 3.89%.
With television dramas enjoying a banner year, Zoopla's latest research uncovers property price rises in the locations where the nation's most loved shows are set.
Which locations saw the biggest price rises?
London's Poplar, home of 'Call The Midwife', topped the table as the best performing TV drama location of 2017. The area has seen property prices rise by 3.89% over the last year, in comparison to the national average of 2.64%.
It puts the average value of a home in the East London residential area at £562,777 – a far cry from the price of a home there in the 50s and 60s when the show is set.
Birmingham based gangster drama 'Peaky Blinders' made it into second place with property prices nudging upwards by 3.64%.
Crime drama 'Broadchurch', which is set in Dorset's West Bay, rounds out the top three with an increase of 3.16%.
While 'Poldark' is famed for its dramatic shots of the Cornish coast, it doesn't appear to have helped property prices much, with only a modest rise of 1.79% recorded over the past year.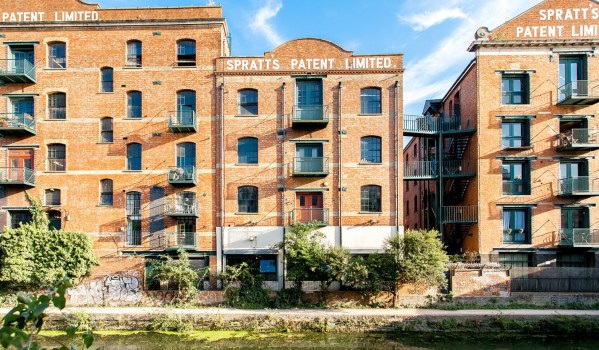 Above: A three-bedroom apartment in a converted warehouse in Poplar up for sale at £1,225,000
Which dramas lost out?
Despite the popularity of both 'The Crown' and 'Sherlock', the locations of both series have seen property prices fall over the past 12 months.
Homes in regal St James have seen 2.93% slashed from their price tags, a potential saving of £52,409 for those looking to buy a home in the area. You'll need deep pockets, though, with the average home in the area currently priced at of £1,738,536. Properties in Baker Street – home to Britain's favourite TV detective - have also dipped to the tune of 2.39%, down to £1,801,443.
| | | | | | |
| --- | --- | --- | --- | --- | --- |
| Rank | Show | Location | YoY % change | Average Property Prices December 2017 | Average Property Prices December 2016 |
| 1 | Call the Midwife | Poplar | 3.89% | £562,777 | £541,704 |
| 2 | Peaky Blinders | Birmingham | 3.64% | £196,536 | £189,635 |
| 3 | Broadchurch | West Bay | 3.16% | £340,923 | £330,478 |
| 4 | Poldark | Bodmin | 1.79% | £255,762 | £251,266 |
| 5 | Sherlock | Baker Street | -2.39% | £1,801,443 | £1,845,512 |
| 6 | The Crown | Buckingham Palace / St James | -2.93% | £1,738,536 | £1,790,945 |
Source: Zoopla December 2017
Top takeaways
'Call The Midwife's' Poplar comes top with its properties' values increasing by 3.89 per cent
'The Crown's' St James comes bottom with negative growth of -2.93 per cent
You might also be interested in…