What would happen if children were in charge of designing our homes? You'd have edible chocolate walls and enjoy your own petting zoo run by the legendary David Attenborough.
What's the latest?
Forget pots and pans – if kids' dreams of a perfect home came true, traditional kitchens would be replaced with a sweet shop and ice cream parlour, a survey has found.
In fact, 60% of youngsters aged between three and 11 would want unlimited access to sugary treats, according to a nationwide survey of over 2,000 children by Censuswide, on behalf of home builder Strata.
The developer got some surprising – and not so surprising – responses when children were asked to let their imagination run wild and describe their perfect home.
One in four want a water park in their garden, while a similar number wish for a zoo filled with exotic animals.
In a video, Strata asked pupils at Shobnall Primary School in Burton-upon-Trent, Staffordshire: "If you could live in a super cool house, what would it be like?"
Here are some of their replies:
"I would have a slide. I wouldn't have a bed. My bed would be a swimming pool."
"For my kitchen, I would have a pizzeria and a McDonald's."
Cruz, 6, who wanted a home constructed with metal so it 'can't break', said he also wanted a dozen toilets - "so I don't have to wait in the queue".
Another youngster said he wanted a dinosaur "to scare all the baddies".
Top 10 dream home features for kids:
| | |
| --- | --- |
| Magic homework room that does school work for you | Sausage-Llama as a pet |
| Water slide staircase so you never have to walk | Trampoline floors to bounce room-to-room |
| Dinosaur park with its own scientist | Petting zoo where David Attenborough works |
| House robot | Shark tank |
| Christmas market all year around | 12 toilets so no-one has to queue |
What else did they want?
Living inside Disneyland is also a dream for most youngsters, as long as all the famous characters are there, and the rides are free.
Aside from Disneyland, almost one third of girls (32%) said they wanted to live in a beautiful castle at the top of a hill. Girls were also keen on having edible chocolate walls, covered in glitter and rainbows.
Boys, however, preferred the thought of living in a 'super-cool treehouse' made from multi-coloured building blocks.
If homes had special powers, invisibility, time travel and the ability to be teleported anywhere in the world - in just one second - were top choices.
And as for who they'd like to live with? Little yellow Minions, said one in three kids.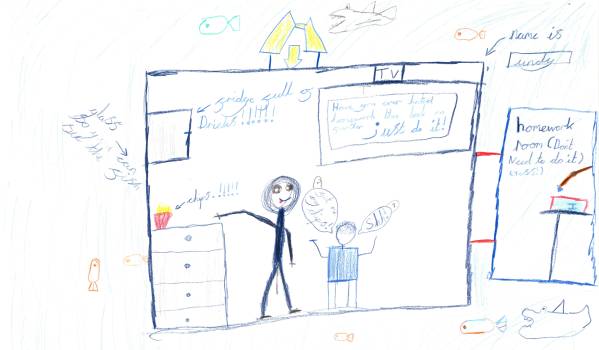 Above: Shobnall Primary School pupils depicted their dream home for Strata's survey, including this original drawing from Ben (9)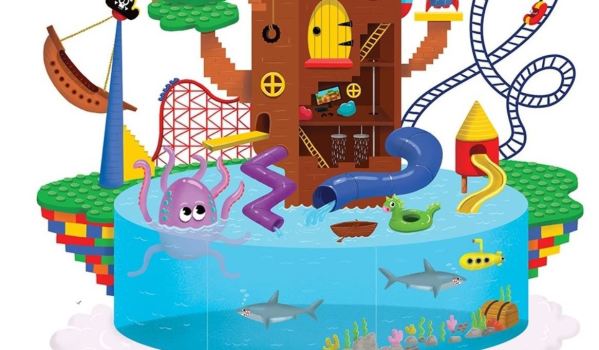 Above and below: An artist's impression of kids' dream features in a home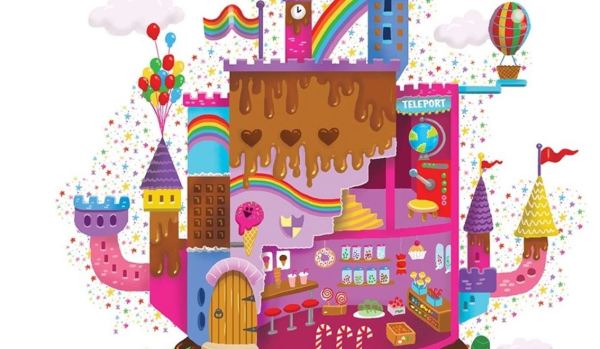 If your children could design their own home, what features would they want?