Hometrack reveals the large regional cities it expects to narrow the North-South house price divide.
What's the latest?
Large regional cities such as Edinburgh, Birmingham and Manchester are set for a 20-30% hike in house prices over the next four years as they close the gap to London, according to Hometrack.
Its house price index for January shows that the pace of growth in the capital itself has slowed to 1.6% year-on-year, meaning that house prices in London are 'falling in real terms' because of the high cost of living.
Prices have also effectively dropped across four other cities: Southampton, Oxford, Cambridge and Aberdeen, the data analysis firm, part of the Zoopla family, added.
Overall, house price inflation in UK cities is running at 5%, up from 4% a year ago.
Why is the North/South 'growth gap' likely to narrow?
Hometrack said that Edinburgh was the fastest growing city (7.7% for the 12 months to January) in the UK, closely followed by Birmingham, Manchester, Leicester and Liverpool, which have all grown by more than 6% per annum.
It expects average house prices in London to, "drift lower in real terms in the coming two-to-three years, with lower turnover (down 16% since 2014), creating scarcity and supporting price levels."
Hometrack's Richard Donnell said that average house prices were expected to rise by 20-30% in cities like Edinburgh, Birmingham and Manchester in the next three-to-four years, based on the firm's analysis of how the last housing cycle unfolded, and adjusting for today's political environment.
The income needed to support purchasing a home in regional cities is well below the London average, "so we expect to see rising house prices stimulating additional buying, and market activity in those areas," he said, adding that this prediction was based on mortgage rates remaining low and the economy continuing to grow.
Hometrack's UK Cities House Price Index:
City

Average price

%yoy Jan-17

%yoy
Jan-18

% growth from 2009

Edinburgh

£222,200

2.6%

7.7%

24%

Birmingham

£154,600

6.4%

7.3%

36%

Manchester

£158,800

6.7%

6.7%

34%

Leicester

£168,700

6.2%

6.4%

40%

Liverpool

£114,600

2.8%

6.2%

19%

Leeds

£159,400

4.1%

5.9%

28%

Glasgow

£119,600

4.9%

5.3%

18%

Bristol

£273,400

8.1%

5.3%

71%

Nottingham

£144,500

5.6%

5.3%

36%

Bournemouth

£282,100

5.6%

5.3%

50%

Belfast

£133,100

2.7%

4.9%

27%

Sheffield

£132,300

3.6%

4.8%

23%

Portsmouth

£231,000

6.7%

4.5%

50%

Cardiff

£196,700

4.4%

4.2%

37%

Newcastle

£125,100

1.1%

3.7%

15%

Southampton

£222,600

6.1%

2.1%

46%

London

£487,500

4.9%

1.6%

86%

Oxford

£412,000

4.4%

1.1%

71%

Cambridge

£427,700

2.5%

-1.1%

81%

Aberdeen

£165,700

-5.6%

-6.4%

6%

20 city index

£248,900

4.0%

5.0%

56%

UK

£211,200

4.7%

4.0%

38%
What has the price growth been in the UK since 2009?
The level of house price inflation since the end of the downturn in 2009 varies widely, ranging from 6% in Aberdeen to 86% in London. Cambridge (81%), Oxford (71%) and Bristol (71%) have also performed strongly.
Cities outside southern England have further room for house price growth, but, Hometrack added, "house prices are not expected to match the scale of growth registered in London since 2009, as the underlying market dynamics for the capital are different, for example high levels of overseas and investor buying."
Homes you can buy for the average price in the top five cities:
1. Edinburgh
Average price: £222,200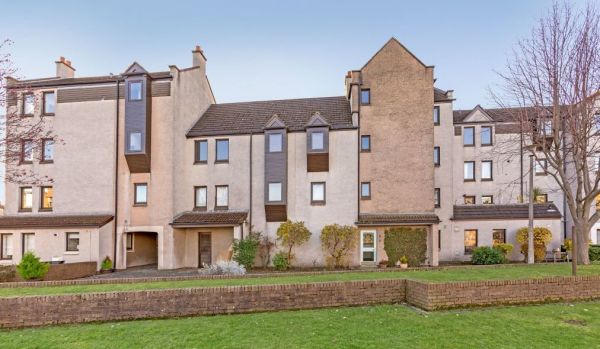 Above: This two-bedroom, second-floor flat, with a private single garage, is on the market for £220,000 on Zoopla
2. Birmingham
Average price: £154,600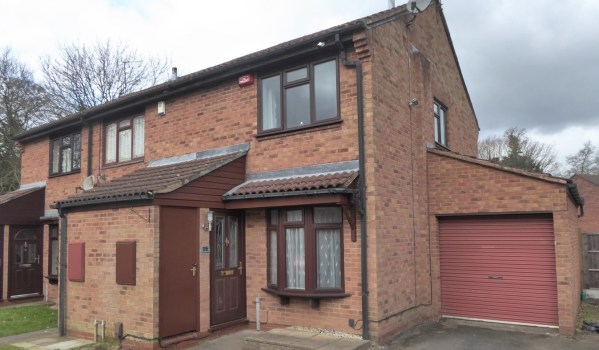 Above: Priced at £155,000, this two-bedroom end-terrace home in Birmingham is nearly bang on the city's average price
3. Manchester
Average price: £158,800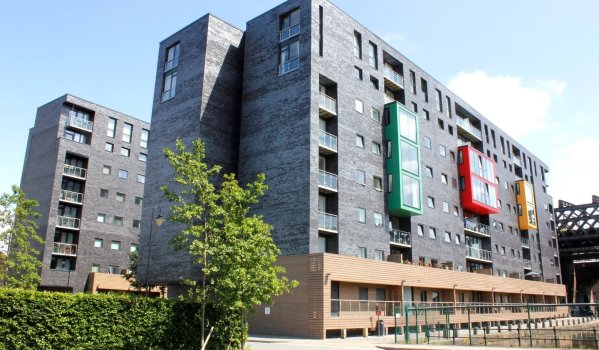 Above: This new-build one-bedroom apartment at Potato Wharf, on the banks of Manchester's waterways, is priced at £159,950
4. Leicester
Average price: £168,700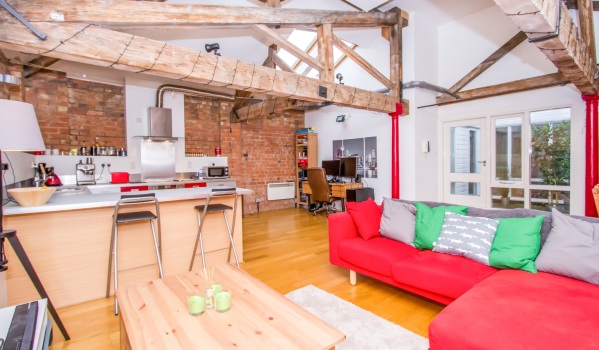 Above: For nearly £9,000 under the average price in Leicester is this one-bedroom flat, on the market for £160,000 in the city centre
5. Liverpool
Average price: £114,600
Above: In Liverpool, this two-bedroom terraced home is available for £115,000
Top 3 takeaways
Large regional cities are expected to close the 'growth gap' to London by 20-30%
Edinburgh, Birmingham and Manchester registered the most year-on-year growth
Overall UK city house price inflation is running at 5%
You might also be interested in...