Ever wondered where the richest people in Britain live when it comes to property? Zoopla's been sifting through its stacks of data to bring you the juicy details.
Property prices and being nosy are two key characteristics of British culture – which is exactly why Zoopla's annual Rich List always makes for a riveting read.
What can £1m buy you in Britain? Find out with out interactive map
The research reveals the most expensive streets in Britain, uncovers areas of the country where property costs an average £1m or more and counts up the ever-increasing number of property millionaires. So what did we discover in 2016?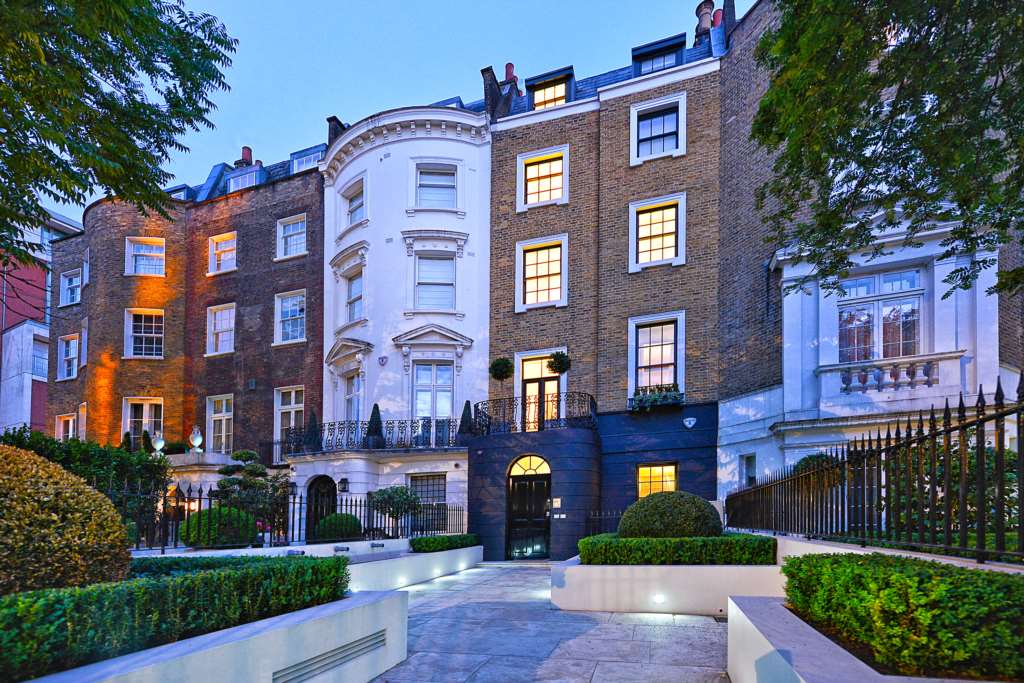 Above: A 5-bedroom home in Knightsbridge, London SW7, the most expensive postcode area in Britain
Most expensive streets in Britain
It comes as little surprise that the wealthiest street in the whole of Britain – Kensington Palace Gardens – sits in west London.
Even just the average price of property on this tree-lined avenue, which runs for half a mile between Kensington High Street and Notting Hill Gate, rings in at an unimaginable £38,266,143.
Well out of reach for even the wealthiest of bankers, the homes on this private, guarded road tend to be either embassy residences or owned by the likes of Russian oligarchs, Saudi Princes and Indian steel magnates.
Are YOU ready to buy a £1m home? Take our quiz to find out
The 10 wealthiest postcodes in Britain – inevitably all in London – include Knightsbridge's SW7, Kensington's W8 and Notting Hill's W11.
Satisfying for the rest of us, this year's Zoopla Rich List also reveals that the latter two postcode areas have dropped in value over the past 12 months. But at by 4.22% and 5.22% respectively, residents remain a safe distance from the breadline.
Do you expect your current home to be worth £1m or more 10 years from now?

— Zoopla (@Zoopla) September 20, 2016
Wealthiest pockets of Britain
But what about all the property money in the rest of the country? We looked at locations outside London which boasted the highest number of streets where property costs an average £1m or more.
Top of the tables came Guildford in Surrey, where a staggering 184 streets met this status. It was closely followed by Reading in Berkshire where 162 streets had average property values of at least £1m. Leatherhead (also in Surrey), Sevenoaks in Kent, and Maidenhead in Berkshire made up the remainder of the top 5 rankings.
Want to live on Millionaires' Row? Outside London, you'll have the best chance in these 10 towns
Nationwide, there are now 12,418 streets with average property values of over £1m or more, 44% of them being located within the capital.
Property millionaires club
With house prices on a relentless upward climb since the start of this year, a staggering 40,885 NEW property millionaires have been created up and down the country, bringing the new total to almost 661,000.
At 1,654, Wales has the fewest owners of million-pound homes. There are 3,164 in Yorkshire and the Humber, and 3,724 in the north east of England.
By contrast, 398,312 in London now have their names on the deeds of homes worth £1m or more.
What's more important to you?

— Zoopla (@Zoopla) September 14, 2016
What's your view on achieving wealth through property? Tell us by posting a comment below...