Home insurance, which protects the structure and contents of your property, could be the best money you ever spent. But it's better value still when you know what you're getting.
Home insurance is the collective term for two separate types of cover – buildings and contents. Buildings insurance covers the structure of a property along with its fixtures and fittings, and content insurance covers everything in it.
Sound simple? It is (as insurance policies go). But there are still some things that can catch you out. Here are our top 11.
1.

You might not need buildings insurance...
If you are renting the home you live, from a housing association or private landlord for example, buildings insurance which covers the structure of the home will be their responsibility – not yours.
If you own a home on a leasehold basis, buildings insurance is typically the responsibility of the freeholder or managing agent of the building or block. But leases vary so check yours to be sure.
Compare home insurance quotes
Limited time offer: 0% APR on monthly payments when you buy your home insurance with uSwitch* today
Retrieve a quote
Get a quote
2. ...and, if you do, it doesn't have to be from your mortgage lender
If you need a mortgage to buy your home, the lender will make buildings insurance a condition of the loan. After all, if your home burns down in a fire there will be no asset left for it to secure its money against. Many mortgage lenders offer their own policies which you are likely to be offered. But you are under no obligation to take this – in fact, shopping around can result in much better deals.
3. Pricey
conte
nts
might not be covered
Contents insurance applies to both homeowners and tenants. According to The Association of British Insurers (ABI), the average value of contents in a three-bedroom family home is £55,000. So, while it's not required, if everything you own was to be damaged or destroyed in fire or flood, it will save you a fortune.
However, most insurers impose a maximum limit for each item (known as single item limit) which is typically around £1,500. So, if you have expensive art or jewellery that exceeds the sum stated on your policy, you'll need to call your insurer and arrange extended cover.
You may also need to extend cover for personal items, such as laptops or smart phones, you will be carrying away from the home. Bear in mind that every time you apply for additional cover, the cost of your premiums is likely to increase so always compare deals.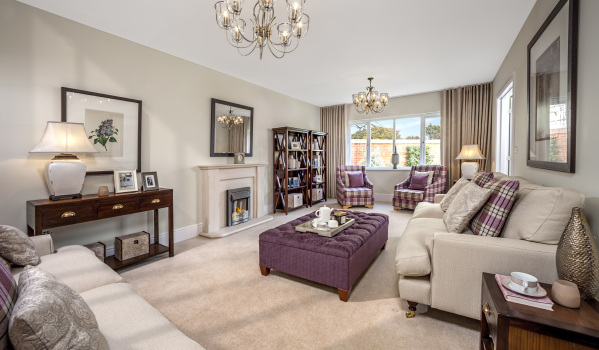 4. You'll be rewarded for buying both together
Although buildings and contents insurance can bought separately, if you buy them together from the same insurer, you can land an annual discount of between 10% and 20% on your quoted premium.
5. No Claims Discounts can be transferred
Like car insurance, No Claims Discounts (NCDs) are available on home cover – and five years' worth could save you as much as 40%. But you don't have to stick with the insurer you built them up with to benefit. You can take it with you to a new provider.
6. Not all pets are treated the same
Some insurers charge more if you have a certain breed of dog, such as a German shepherd, pit-bull or Rottweiler as they are considered more likely to cause damage to your home.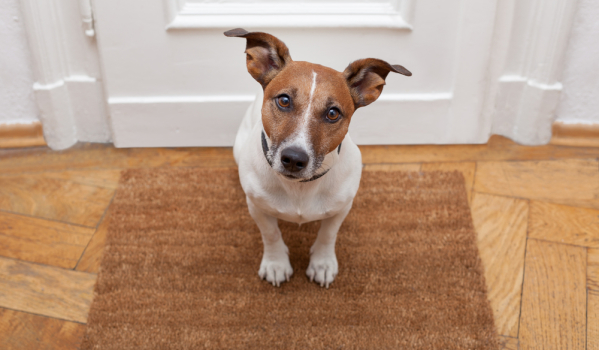 7. Rebuild costs are not the same as your home's market value
Your level of buildings insurance cover is based on the rebuild cost, not the market value of your home (which also factors in the land it stands on), so don't be surprised if it seems low. You can check your rebuild costs with this calculator from the ABI.
8. Paying premiums monthly will cost you
You can choose to pay your home insurance premium in one lump every year or spread the cost into 12 monthly instalments. However, if you choose to pay monthly, it will typically cost you between 10% and 30% extra a year.
9. Upping your excess can be a false economy
The excess refers to the amount you need to contribute towards the cost of any claim. And, generally, the more you agree to, the lower your premium will be. But be careful not to take this too far – it could end up cheaper to pay out of your own pocket than through the insurer!
10.
Empty homes may not be covered
If your home has been unoccupied for 60 days or more, most insurers will invalidate their cover. So watch out if you travel for long periods, your home is being renovated or waiting to be sold or rented.
11.

Some insurers are not on comparison websites
The best place to start your hunt for home insurance is at a comparison website, like uSwitch. But bear in mind that not all insurers are on comparison websites, so you will have to contact some directly to compare all deals available.
Remember: All home insurance policies will come with exclusions. Typical ones include outbuildings such as garages, sheds and boundary walls and damage caused by frost, leaking gutters, accidents and wear and tear. Check the ABI website for more details and always check the terms and conditions of your policy carefully.
*The Home insurance comparison service is provided by Autonet Insurance Services Ltd, registered in England No. 3642372. Autonet Insurance Services Ltd has its registered office at Nile Street, Burslem, Stoke-on-Trent ST6 2BA United Kingdom. AutoNet Insurance Services Ltd is authorised and regulated by the Financial Conduct Authority (FCA) (Registration number: 308213).
uSwitch.com's relationships with these companies are limited to that of a business partnership, no common ownership or control rights exist between us. Please note, we cannot be held responsible for the content of external websites and by using the links stated to access these separate websites you will be subject to the terms of use applying to those sites. By using this system you are also agreeing to our Terms and Conditions and Privacy Policy.
Any points we've missed that have caught you out? Tell us by posting a comment below: