Are you counting down the days before your spring or summer getaway? Don't forget that while you're off relaxing your home could be vulnerable.
If you're heading on holiday, your main concerns are probably making sure you've packed everything and you don't miss your flight.
Given the excitement, that's understandable, but it's just as important to consider what you are leaving behind and make sure that your home and its contents are safe.
To help provide peace of mind, our partners at Neos - the UK's first smart home insurance provider - have provided five top tips to keep your home safe.
1. Enlist a neighbour
Ask a trusted neighbour or family member to keep an eye on your home or even make a visit every few days while you're away.
This makes it appear as though someone is coming and going and should put off anyone that might be watching your home.
You can also use smart home technology, which will send a notification to your friend's phone if something does go wrong, so they can check in on your property.
2. Use technology to your advantage
If you're leaving your home unattended, whether for a holiday or just when you're out at work, smart technology is your new best friend.
Smart doorbells with built-in video cameras and features like two-way communication, infrared lighting (for when it's dark) and motion detection can help you keep an eye on who is coming and going from your home.
You can also buy indoor security cameras that can be controlled from your smartphone so you can see if everything's alright from the comfort of your sun lounger.
Some smart home tech, like Neos, can also monitor your home for leaks and smoke, as well as unwanted intruders. An alert will be sent to your phone if anything is detected and then you can take the next necessary steps.
Smart lighting can also be set up to make it seem as though someone is at home to deter burglars.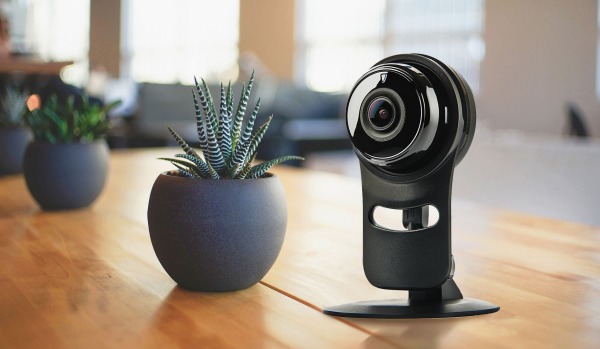 3. Steer clear of social media
We all get excited about going on holiday, but it's best not to broadcast this on social media.
Perceptive thieves check social media channels to determine when to target homes, so it's best to put up your pictures once you've returned, rather than when your property is empty.
4. Inform your alarm company
If you have a security system in place, let the company know that you'll be away and get a friend or neighbour set up with access and key holder information.
This way your house can still be alarmed but someone can pop in to make sure everything is okay, or even turn off your alarm if it is triggered by accident.
It's also a good opportunity to check that your alarm system is working properly and has recently been serviced.
Make sure you're not paying over the odds for home insurance, by comparing deals with our partners at Money.
5. Prepare for the weather
At home that is! Even if you're heading off for some sun, the weather in the UK is famously temperamental.
Strong winds could cause damage in your garden, so make sure you put away or tie down any items that could blow over. Clearing gutters out is also worth considering because if they become blocked they could overflow and pull lose.
Split rubbish bags are also a dead giveaway that a home is empty, so make sure your bins are secure before you leave.
You might also be interested in...