From eligibility criteria, to the application process, here's all you need to know about getting £5,000 in energy-saving vouchers under the government scheme.
Making your home more energy-efficient should be a no-brainer: it's better for the environment, lowers your energy bills and saves you money in the long run. If only you didn't have those upfront costs to worry about.
And that's where the government's new Green Homes Grant could come in handy.
The scheme is now open for business and offers homeowners and landlords the chance to get up to £5,000 - or £10,000 for low-income households - to 'greenify' their homes.
But the scheme runs for just six months so there's only a small window in which to take advantage of it.
Here's a breakdown of how the Green Homes Grant works, what energy-saving improvements it covers – and how you can apply.
What is the Green Homes Grant scheme?
This £2bn scheme helps homeowners and landlords pay for specific energy-saving improvements.
Eligible applicants are given a voucher that covers two thirds of the total cost, up to a maximum contribution of £5,000. Low income households can apply for a bigger grant that covers the full cost, up to a maximum of £10,000.
Chancellor Rishi Sunak announced the Green Home Grants scheme at the Summer Economic Update. It launched on 30 September 2020 and is only applicable in England, where it is expected to cover 600,000 homes.
The government claims that the measures covered by the grant could save households up to £600 per year in energy bills, while creating an estimated 100,000 jobs for registered tradespeople at a time of high unemployment and economic instability.
The scheme is part of the government's efforts to cut UK carbon emissions and reach its target of net-zero by 2050.
Who is eligible for the Green Homes Grant?
The Green Homes Grant is only open to homeowners and residential landlords in England.
New-build homes are exempt from the scheme entirely, as are non-domestic properties such as shops and offices. Landlords are exempt from the low income category.
You can check if you qualify using the government-endorsed Simple Energy Advice questionnaire (SEA). It's quick and easy to fill in online.
How does the Green Homes Grant work?
The energy-saving improvements covered by the Green Homes Grant are split into two categories, primary and secondary, with the pricier primary measures making the biggest difference to energy efficiency.
To qualify for a voucher, you must agree to undertake at least one improvement from the primary category.
Do this and you can apply for secondary improvement help too, which will be capped at the value provided for the primary improvement.
For example, if you receive £1,500 for installing cavity wall insulation, you may apply for £1,500 to install double glazing.
Be warned: you can start work on your secondary improvement before installing your primary improvement, but you will only get the funding for the former once the latter is complete.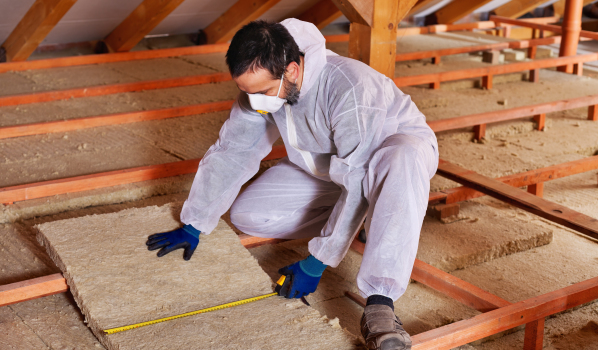 What does the Green Homes Grant cover?
The primary and secondary 'menu' is as follows:
Primary improvements
Insulation: solid wall, cavity wall, under-floor, loft, flat roof, room in roof, pitched roof, park home
Low carbon heating: air source heat pump, ground source heat pump, solar thermal, biomass boilers
Secondary improvements
Draught proofing
Double/triple glazing, if replacing single glazing
Secondary glazing, in addition to single glazing
Energy-efficient replacement doors, if replacing single glazed or solid doors installed before 2002
Hot water tank thermostat
Hot water tank insulation
Heating controls, such as smart heating controls and thermostatic radiator valves
If you are unsure which improvements to plump for, visit the SEA website for personalised recommendations based on previous surveys of your property.
While the Green Homes Grant will prove financially helpful to many, the vouchers may not be enough to make all the energy-saving measures listed above affordable.
Solid wall insulation for a semi-detached house starts at around £8,000, with double-glazing costing roughly £300 per window.
Concerns have been raised that budgeting issues may force people to 'go cheap', only for them to struggle with poor performance and incur expenses further down the line.
To minimise this risk, be sure to gather at least three quotes from registered installers. SEA has a handy online search tool for finding trusted tradespeople.
Are solar panels included in the Green Homes Grant?
Yes, but the devil is in the detail! Solar thermal panels, which use the sun's energy to heat water, are covered by the scheme, but solar photovoltaic panels, which generate electricity, are not.
Solar thermal panels don't need as much sunshine as you might think to generate a lot of eco-friendly energy. Families of four can expect a solar water heating system to meet roughly a third of their yearly hot water demand, according to GreenMatch.
For the best results, fit your solar thermal panels onto a south-facing roof. South-facing walls and ground level areas that get a lot of sun can also prove effective. Planning permission is not usually required, but check with your local council if you are in a conservation area.
Installing solar thermal panels have a high upfront cost of between £3,000 and £5,000. However, if you have some budget to spend on living more sustainably, get them in place sharpish with a Green Homes Grant discount and enjoy saving money on your energy bills.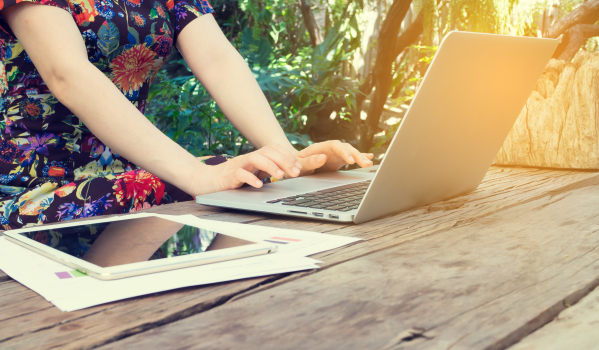 Can I get a new boiler on the Green Homes Grant?
Boiler replacements or repairs are not covered by the scheme, unless you are installing a new biomass boiler, which uses biological matter such as wood, food waste and manure to generate heat.
Though expensive at between £5,000 and £15,000, you can expect to save up to 50% on fuel every year, but you will need the space to store it.
Other measures not covered by the Green Homes Grant include:
building a new extension or conversion
insulating a conservatory or extension that doesn't have fixed heating installed
any renovations that will not make your home more energy-efficient.
You also cannot claim a voucher for works that have already been carried out - sorry!
How do I apply for the Green Homes Grant?
To apply for the Green Homes Grant, you must fill out an online form on the government's website.
You will need to supply the name and date of birth of the homeowners, the name and date of birth of anybody in the household on benefits, a copy of the quotes from your chosen registered installers and their TrustMark licence number. Tradespeople cannot apply on behalf of homeowners or landlords.
If your application is successful, you will be sent a non-transferable voucher for each of the improvements you intend to install. Work can only begin once your voucher has been issued.
To redeem it, you must confirm that:
you meet the eligibility requirements
the improvements were completed satisfactorily before the voucher's expiry date
all necessary documents have been received from the installer
you have paid the installer your share of the costs.
You will be asked to provide a dated copy of the invoice issued by your installer. The grant will then be paid to the installer on your behalf - and the installer cannot be you, somebody you live with or a member of your immediate family.
How long is the Green Homes Grant scheme available for?
Homeowners and landlords must redeem their voucher and complete their planned improvements by the current deadline of 31 March 2021.
Each voucher is only valid for three months, but an extension can be requested at any time before it expires, so long as the scheme is still running.
You may also be interested in...
Zooplomas are our free guides to buying and renting, giving you expert advice and information straight to your inbox.

The information and data in this article was correct at the time of publishing and every attempt is made to ensure its accuracy. However, it may now be out of date or superseded. Zoopla Ltd and its group companies make no representation or warranty of any kind regarding the content of this article and accept no responsibility or liability for any decisions made by the reader based on the information and/or data shown here.