Worried about frozen pipes as the weather starts to take a turn for the worst? Our tips should help you avoid getting caught out in the cold.
As winter approaches, plummeting temperatures can cause freezing water to burst pipes, leaving you without water for drinking, cooking and washing.
Be prepared
With this in mind, now is the time to take measures to prepare your home against the cold weather and avoid expensive disruption.
A a burst pipe can be extremely stressful, especially if it happens at night or at the weekend, making it harder to track down an emergency plumber to help fix it.
Tips to help prevent burst and frozen pipes
The good news is that there are simple steps you can take to reduce the risk of pipes freezing and bursting:
Wrap up pipes, including those in basements, attics, garages, kitchen cabinets, and on the outside of the house. Use UL-listed heat tape or foam rubber insulation where pipes are exposed to cold moving air. Also wrap water tanks with lagging. DIY stores and the Energy Saving Trust provide more useful advice here.


If your water tank is in the loft, open the loft door to let warm air circulate.


Fix dripping outside taps, as even a small trickle can freeze in the pipe where it lands, and risks blocking it.


Put your heating on at regular intervals and consider setting your thermostat to around 12 degrees C overnight. The cost of additional heating will be more than wiped out if a pipe freezes. Also see if your heating system has a 'winter option' that routinely keep pipes at the right temperature.


Make sure you know where your stopcock is, so you can turn it off in an emergency. If unsure, try under the kitchen sink first and if you still can't locate it, ask a neighbour or seek advice from a plumber.


Have your home insurance details to hand, so you can find them quickly in case of an emergency.


If you're going on holiday, set a timer for your heating. Think about shutting off and draining your water system. You could also ask a friend or neighbour to pop in while you're away to check for any leaks in the house.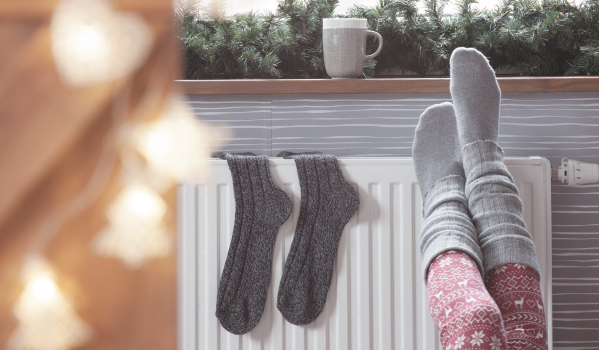 What should you do if a pipe freezes or bursts?
If you are unlucky enough to experience a frozen pipe, you should immediately turn off the main water at the stopcock.
You should then wait for the pipe to warm up or try thawing it with a hot water bottle or hairdryer. Do not use a naked flame or a blowtorch.
Move any possessions – such as furniture or clothing – which are near the frozen pipe.
If the pipe bursts, turn off the water at the stopcock, switch off central heating and any other water heating installations and open up all taps to drain the system.
You should also turn off your electricity supply and avoid using electrical appliances.
While you may be busy trying to sort out the problem, it's worth taking photos of the damage, as this will help support your claim.
Who should you turn to?
You need to contact your insurer who should be able to provide lots of useful information, including arranging for professional repairs to be carried out by a reputable plumber.
Insurers usually offer an emergency helpline to give you access to approved tradesmen with a 24-hour emergency response.
If you need to call a professional to have repairs done immediately, and don't have time to contact your insurer, many will reimburse you after the event. But where possible, try and contact your insurer first.
After the initial leak has been stopped, your insurer may decide to send out a loss adjustor to assess the damage and see what repairs are required.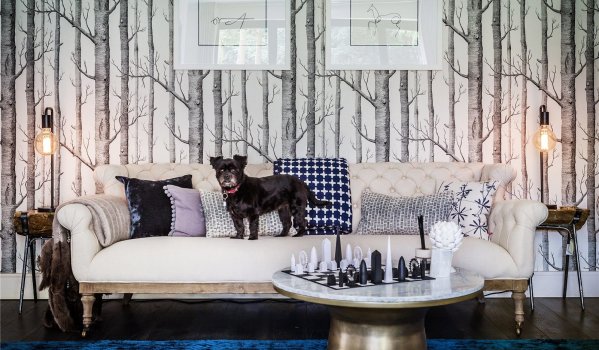 How much might it cost?
The cost and inconvenience caused by a burst pipe can be considerable. Just a small rupture can release gallons of water, damaging plaster, carpets and other contents.
Figures from the Association of British Insurers show that during a spell of freezing weather, a claim to repair a burst pipe can rise to around £7,500.
As well as the cost of repairing the pipe, you may also face costs for locating and accessing the leak, and the cost of the water damage caused by the leak.
Most home insurance policies include cover for the damage caused by burst and frozen pipes as standard – as long as you haven't been negligent.
But as cover and excess for such protection will vary from policy to policy, you need to read the Ts and Cs.
For extra protection in the event of a burst pipe, you could consider adding home emergency cover to your policy.
Take steps to ensure any claim will be met
Be sure to take some basic steps to protect your home from the cold weather this winter. If you fail to do so, your insurer may not pay out if you make a claim.
Also, be aware that most insurance policies will insist that the heating is on – or that the heating system is drained – if you're away for more than a few weeks. Read your policy, and make sure you adhere to the rules.
You might also be interested in...
Do you have a solution for preventing frozen pipes? Share it with us in the comments, below...