Don't know your cable from your ADSL? Confused about what broadband deal to get? Our no-nonsense guide has the answers.
These days, the internet is so engrained into the fabric of daily lives we barely notice we are using it. But you'll still need to get up and running in the first place. And, as both services and user-needs vary, it pays to do your homework.
What is broadband?
Broadband technology was first established in the early 2000s, so a growing generation of people will not have experienced life without it.
As its name suggests, broadband transmits data at high speeds through a variety of different mediums such as cable, fibre or wireless. It means quicker connection times and faster downloads. And, unlike the old days of dial-up, it also means you can surf the net and use the telephone at the same time.
How is broadband speed measured?
Broadband speeds are measured in Mbps (megabits per second). This refers to how quickly the data is being transferred. The higher the number, the faster your internet connection will be.
Broadband providers generally refer to, 'speeds of up to' (a given number of Mbps), so bear in mind yours could be lower than this. You can check what speed you are receiving from your internet provider with a speed test like this one.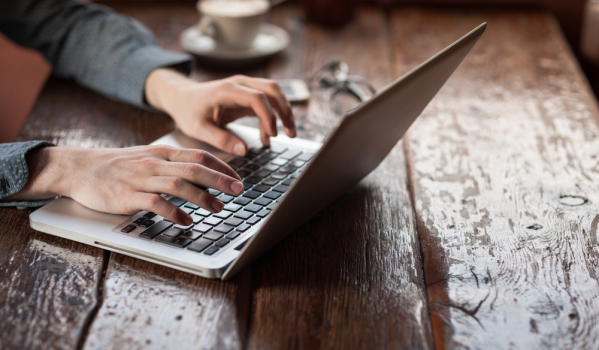 What different types of broadband are there?
There are several different ways that you can get broadband can delivered at your door. We'll start with the most common.
ADSL broadband
ADSL broadband is supplied through existing BT telephone landlines. This means it's easy to install and available to almost every UK home. Although BT owns the infrastructure, it also rents out its lines and 'exchange space' to other companies which install their own software and deliver the broadband to you instead.
Other than BT, ADSL broadband suppliers include EE broadband, Plusnet, Sky and Virgin Media.
PROS: With speeds of up to 17Mbps, ADSL is great for general internet use such as emailing, online shopping and social media.
CONS: ADSL services will be noticeably slower if the whole household is online at the same time. Also, you'll still be charged monthly line rental for your landline even if you never use it.
Would you move to an area with a slow broadband connection?

— Zoopla (@Zoopla) June 1, 2016
Cable
Cable broadband is supplied through modern underground fibre-optic cables which offer faster and more reliable connections than ADSL. BT and Virgin Media lead the charge in the 'cable camp' as joint owners of the country's entire cable broadband infrastructure.
Virgin Media now offers top broadband speed of 200Mbps (although the majority of homes can expect a comfortable 60Mpbs). BT offers speeds of up to 76Mbps (although 52Mpbs is more widely available).
As with ADSL, both Virgin and BT rent out their lines to other providers, so you'll still be able to shop around when it comes to choosing.
The lightning speeds you'll see advertised against a select few fibre optic broadband packages are only possible when the cables run directly into your home – which is known as Fibre to the Premises (FTTP) technology. Using a combination of FTTP, and upgraded and expanded Fibre to the Cabinet (FTTC) connections, BT has pledged it will supply top speeds of 330Mbps to 10 million households by 2020.
Most households today however, are still connected by the much slower Fibre to the Cabinet cable technology. And some use the slower-still Fibre to the Node (FTTN) where cables run into a junction box first which, in some cases, can be miles away from your home.
PROS: Cable is generally fast and reliable which is great for medium-to-heavy internet users. If you stream music through Spotify, download games or binge on Netflix, this could mean you.
CONS: The service can be more expensive than ADSL broadband and it's only available in selected parts of the UK. However, if you don't live in a cable area, some providers including Virgin allow you to register your interest in having it installed.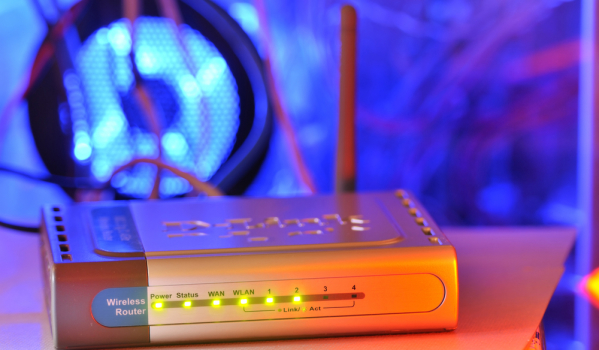 Mobile Broadband
Mobile phone networks offer 3G or 4G mobile broadband that can be accessed directly through mobile phones, a broadband dongle, a USB stick, data card, or a laptop with an embedded SIM card. The biggest names in this camp include EE, O2, Three and and Vodafone.
PROS: Great if you spend a lot of time on the move. So long as you've got a mobile phone signal, you can get online at any time.
CONS: Speeds are nowhere near as fast as home broadband services and – while sometimes more flexible – contracts usually come with monthly download limits.
Satellite broadband
If you live in a very remote area without access to a phone line, cable or decent mobile phone signal, satellite broadband is likely to be your best bet.
Satellite broadband requires you to have a dish installed on your home which – unlike a TV satellite dish – both receives and transmits information. This means you can both upload and download information onto your computer or mobile device.
Satellite broadband speeds have improved over the last few years and are now available up to around 22Mbps. Satellite broadband services tend to be offered by smaller, more specialist providers, for example, europasat and Avonline.
Monthly costs for this type of broadband are falling, although fees for set-up and hardware can still be expensive. Like mobile broadband, many packages come with download limits. However, some providers do offer unlimited use at night.
PROS: If you live out in the sticks, satellite can be the most reliable – sometimes the only – broadband option available. In some cases, government subsidies are available to put towards expensive installation costs.
CONS: You may experience a delay in latency – the time between transmission of data and receiving a response – which can cause particular problems with video calls, gaming and streaming. Satellite connections can also be impacted by weather.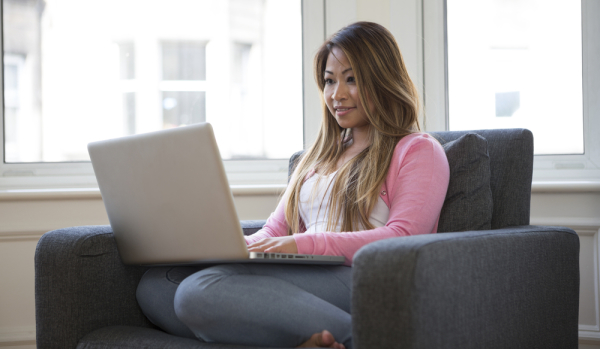 How do I find the best broadband deal?
After working out which kind of broadband would suit you – and of course, which is available – you'll want to make sure you get the best deal. Prices vary between providers so always shop around using an independent comparison website – such as uSwitch. All you need to do is punch in your postcode and the best offers will be cherry-picked for you.
Bear in mind that if you require another service, such as television or mobile, you may be able to get a better deal by bundling them all together.
Choosing your broadband contract
Broadband contracts usually come with fixed costs in exchange for a certain speed and download limits – and charged monthly. A typical contract will last for 12 months although options for 18 or 24 months are available.
Many broadband providers now offer 'unlimited downloads'. But if you only want to use the internet for browsing, opting for a package with a specified download limit will help you avoid paying for speeds and downloads you'll never use.
However, it pays to be sure about this as if you exceed your download allowance you're likely to be hit with a slower service and even extra charges.
This handy table from our friends at uSwitch offers a rough guide of what download capacity you might need a month, versus your internet behaviour (measured in Gigabytes or GBs which is around 1,000 Megabytes).
What happens if you break your contract early?
If you are only part-way through your broadband contract and want to leave, you'll have to pay a cancellation fee. This almost always amounts to the cost of the remaining months of the contract, which could be anything up to 18 months.
Some providers then charge an additional cancellation fee for the equipment, such as the modem and leads – BT's stands at £45 for example. And you'll still need to return the equipment quickly or you could face further charges still.
Other fees for early cancellation could also be lurking in your contract and will vary between providers. So, while it won't be the most exciting read in the world, always check the contract small print.
Moving house
Moving home can be a pretty stressful business – but it's made considerably worse if you are left without an internet connection for days or even weeks after arriving. This is what you will need to know:
If you're happy with your current broadband provider and package, you may just want to switch the service to your new address. This might incur a small admin charge but you won't have to pay an early cancellation fee, even if you are under contract. You'll need to give at least 30 days' notice.

If your current provider is not available in your new area, you'll be forced to switch – but cancellation fees will still apply. Find out what providers are available in your new area by punching in the postcode here.
If you are unhappy with your broadband provider and not under contract, moving house can be a great trigger to switch. Check out the best broadband deals here.

When you find the best new package and provider for you, it will arrange the switch on your behalf and send the new equipment.
Still fed up? If you are not in contract with your new provider, maybe it's time to switch. Check out the best broadband deals here.