Prospect Estate Agency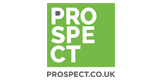 Since 1990, our ethos has always been to surpass customer expectations, be at the forefront of technology and truly celebrate property.
These values, as recognised in multiple industry awards and by thousands of happy home movers, are fundamental in everything we do. They're why, for clients and our people, Prospect is the property agency of choice.
We've always endeavoured to be the best, not the biggest! We have always focused on high-quality service and this focus has resulted in thousands of happy home movers.
We have 10 café-style offices across Berkshire, Hampshire and Surrey with our newest office based in Farnborough operating alongside our offices in Bracknell, Camberley, Crowthorne, Maidenhead, Reading, Sandhurst, Warfield, Winnersh and Wokingham.

We also have an eleventh office in the heart of London, as part of the Mayfair group. Our offices offer an array of services in addition to Residential Sales and Lettings including mortgage services, surveys, conveyancing, property management, maintenance, property investment and much more. We also provide our Prospect Homes of Distinction (PhD) service that caters to the high-end property market with our premier marketing strategy.
From state-of-the-art aerial photography to international exposure through our Mayfair office, PhD provides a comprehensive marketing package for luxury properties in Berkshire, Hampshire and Surrey.
Prospect is proud to be a multi-award-winning estate agency. Most recently, we have been awarded Best Estate & Lettings Agency in Berkshire & Surrey at the UK Property Awards for the fifth year running and Best Estate Agency in the UK for two of those years. This is a true testament to our continual hard work and dedication to providing an outstanding level of service to all of our clients.
List of 'Prospect Estate Agency' estate and letting agent branches
Featured agents

175 Victoria Road, Aldershot, GU11 1JU
Since 1990, our ethos has always been to surpass customer expectations, be at the forefront of technology and truly celebrate property. These values, as recognised in multiple industry awards and ... more
Avg. asking price: £289,900
Avg. sale listing age:
7 weeks
Avg. asking rent: £966 pcm
Avg. rental listing age:
6 weeks

79 High Street, Crowthorne, RG45 7AD
Since 1990, our ethos has always been to surpass customer expectations, be at the forefront of technology and truly celebrate property. These values, as recognised in multiple industry awards and ... more

36 High Street, Bracknell, RG12 1LL
Since first opening our doors, our aim has always been to exceed customer expectations, through honesty, integrity and professionalism. We always endeavour to be the best, not the biggest! We have ... more
Residential for sale:
121
Avg. asking price: £367,173
Avg. sale listing age:
14 weeks
Avg. asking rent: £1,356 pcm
Avg. rental listing age:
4 weeks

2 Southwell Park Road, Camberley, GU15 3PX
Since first opening our doors, our aim has always been to exceed customer expectations, through honesty, integrity and professionalism. We always endeavour to be the best, not the biggest! We have ... more
Avg. asking rent: £1,595 pcm
Avg. rental listing age:
1 week

79 High Street, Crowthorne, RG45 7AD
Since first opening our doors, our aim has always been to exceed customer expectations, through honesty, integrity and professionalism. We always endeavour to be the best, not the biggest! We have ... more
Avg. asking price: £903,963
Avg. sale listing age:
20 weeks

79 Victoria Road, Farnborough, GU14 7NT - We also cover GU15
Our Estate Agency in Farnborough is the latest addition to the Prospect family of offices, covering Farnborough, Farnham, Aldershot, Fleet and surrounding areas. Our new contemporary café style ... more
Avg. asking price: £377,571
Avg. sale listing age:
14 weeks
Avg. asking rent: £1,209 pcm
Avg. rental listing age:
3 weeks

59 High Street, Maidenhead, SL6 1JT - We also cover SL5
Since first opening our doors, our aim has always been to exceed customer expectations, through honesty, integrity and professionalism. We always endeavour to be the best, not the biggest! We have ... more
Avg. asking price: £511,875
Avg. sale listing age:
11 weeks
Avg. asking rent: £1,482 pcm
Avg. rental listing age:
4 weeks

24 King Street, Reading, RG1 2HE
Since first opening our doors, our aim has always been to exceed customer expectations, through honesty, integrity and professionalism. We always endeavour to be the best, not the biggest! We have ... more
Residential for sale:
145
Avg. asking price: £313,638
Avg. sale listing age:
15 weeks
Avg. asking rent: £1,231 pcm
Avg. rental listing age:
5 weeks

38 Yorktown Road, Sandhurst, GU47 9DT - We also cover RG12
Since first opening our doors, our aim has always been to exceed customer expectations, through honesty, integrity and professionalism. We always endeavour to be the best, not the biggest! We have ... more
Avg. asking price: £403,673
Avg. sale listing age:
16 weeks

11 County Lane, Warfield, RG42 3JP - We also cover RG12
Since first opening our doors, our aim has always been to exceed customer expectations, through honesty, integrity and professionalism. We always endeavour to be the best, not the biggest! We have ... more
Avg. asking price: £569,556
Avg. sale listing age:
14 weeks
399 Reading Road, Winnersh, RG41 5LT - We also cover RG12
Since first opening our doors, our aim has always been to exceed customer expectations, through honesty, integrity and professionalism. We always endeavour to be the best, not the biggest! We have ... more
Avg. asking price: £535,147
Avg. sale listing age:
14 weeks

12 -14 Broad Street, Wokingham, RG40 1AB - We also cover RG12
Since first opening our doors, our aim has always been to exceed customer expectations, through honesty, integrity and professionalism. We always endeavour to be the best, not the biggest! We have ... more
Avg. asking price: £437,916
Avg. sale listing age:
13 weeks
Avg. asking rent: £1,452 pcm
Avg. rental listing age:
4 weeks

1 High Street, Maidenhead, SL6 1JN
Wilkinson Estates are the specialists in Residential Lettings and Property Management in Maidenhead, Marlow, Cookham, Bourne End, Burnham, Windsor and all surrounding areas. Founded in 1995, our ... more
Avg. asking rent: £1,213 pcm
Avg. rental listing age:
3 weeks
Castles by Prospect
175 Victoria Road, Aldershot, GU11 1JU
Castles by Prospect
175 Victoria Road, Aldershot, GU11 1JU
Castles by Prospect
175 Victoria Road, Aldershot, GU11 1JU
PHD
79 High Street, Crowthorne, RG45 7AD
PHD
79 High Street, Crowthorne, RG45 7AD
Premier Homes of Distinction
25-29 High Street, Crowthorne, Berkshire, RG45 7AD
Premier Homes of Distinction - Camberley
2 Southwell Park Road, Camberley, GU15 3PX
Prospect New Homes
12-14 Broad Street, Wokingham, RG40 1AB
---