Stumping up rent while trying to build a deposit for your first home can be tricky, but there are options that don't require a huge sum to help you take the first step.
1. Investing in a fund
You don't need to put up with dismal rates on cash savings accounts while saving for a house deposit, you could invest in a property fund.
Just like cash, you can slot funds into a tax-free ISA if you've yet to use your annual allowance, which stands at £20,000 in the 2018/19 tax year.
The plan is to make better returns over the long-term than sticking to cash and one option is to opt for a fund with Bricklane.com. You can pick from a fund focused on the London property market, or the Regional Capitals fund, that invests in buy-to-let properties in Leeds, Manchester and Birmingham.
You gain exposure to the UK property market and you can open an account with just £100. This may be invested in Bricklane.com's Standard account, or – for a tax-efficient investment - its Property ISA.
Your fund gradually builds over time from rental income, alongside changes in the underlying property values.
Read more: Property ISAs: your questions answered
Bear in mind that any investment can perform poorly, and you may lose some or all of your capital. Tax rules apply, and these can, and do, change.
2. Shared ownership
Another option to grab a rung of the property ladder is to choose a government scheme aimed at helping buyers - with Shared Ownership a particularly popular option.
You buy between 25% and 75% of the property, and pay rent on the remainder, which is owned by a local housing association. But properties are typically new-build, so do careful research, as you would with any other property.
To be eligible, you must be a first-time buyer or not own a home, and earn £80,000 or less (rising to £90,000 if you're buying in London).
Remember that you'll still have to stump up for stamp duty, survey and solicitor costs. And as Shared Ownership properties are leasehold, you'll be forking out for any service charges to maintain the property. This makes it essential that you do your sums to make sure you can afford the general costs associated with owning the property.
You can buy a greater share from the housing association until you own it outright, if you wish. This process is known as 'staircasing', with the cost of buying a bigger share depending on the value of your home at that time.
There are pros and cons. Shared Ownership can be a great way to get on to the property ladder and own a nicer home that you would have otherwise been able to afford, and your mortgage will be smaller than if you were buying an entire property.
But you have a smaller choice of deals, as not all lenders offer mortgages for Shared Ownership properties, and you won't be able to make massive changes to the property without permission from the landlord.
Check the fine print before signing up to any scheme and make sure you're comfortable with the rules.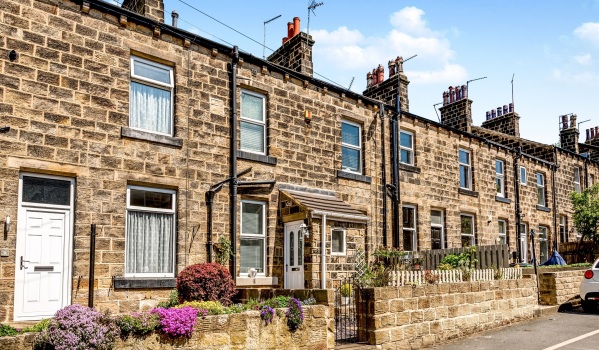 3. 100% mortgage deals
You can buy a property without putting anything at all down as a deposit, by choosing a 100% mortgage.
After the financial crisis of 2008/2009 these deals disappeared because banks were wary of irresponsible lending. But there are a handful on the table these days, although they can be tough to get.
Brush up on the pros and cons of these deals. Remember that if house prices take a tumble, you could find yourself with negative equity – which means you owe more on the mortgage than the value of your home.
This can cause problems if you want to move or re- mortgage. You'll also pay more for a 100% deal than others, as you're considered higher risk compared to putting down a 10% deposit.
With tougher lending rules these days, it's particularly worthwhile getting any help you can. You may, for example, compare deals by contacting an independent mortgage broker such as Zoopla partner, Trussle.
Which deal is right for you will depend on many factors and a broker can help you consider what's best for you and your circumstances, alongside helping you find the best rate, so you're not paying more than you need to.
You might also be interested in...
This article does not constitute financial advice. Tax rules apply and may be subject to change. If you are unsure about whether investment is right for you, you should seek independent advice before investing, including tax advice.
Zoopla Limited is an introducer appointed representative of Gallium Fund Solutions Limited (Reference number: 487176) which is authorised and regulated by the Financial Conduct Authority.