Saving into a pension could be wise. But what if you favour bricks and mortar over stocks and shares? Here are 3 ways to invest in property to fund your retirement.
LAST UPDATED ON 31 JULY 2018
Investing in property is tempting. Property is generally considered a good long-term bet, while returns can also be boosted via rental income.
But how can you can incorporate property into your pension and take advantage of the tax benefits?
Find out here – but, before parting with your cash, make sure you understand the risks involved.
1. Buying a bricks and mortar property
Cashing in retirement savings to buy a property is possible following the introduction of pension freedoms, which landed in April 2015.
Since then, anyone aged over 55 with pension savings can use their pension cash as they wish, with some wanting to take the plunge into buy-to-let. But there are pitfalls.
Tax changes have made buy-to-let less attractive and pension savings are not tax-free. When you withdraw more than 25% of your pension pot, you'll be taxed at your personal rate.
To cash in enough money to buy a house, or fund a deposit, you also risk being hit with a hefty tax bill.
This is because, if you take, say, £150,000 as a lump sum from your pension, you're taxed as if you earnt that in a single year. This is a hefty bill – and you can't get the money back at a later date.
Fees can be high too as a buy-to-let investor. As well as stamp duty (payable with a 3% surcharge for second homes), there's survey and legal costs – alongside letting agent and maintenance fees. That's thousands of pounds out before any cash is coming in.
You are also taxed on any rent you get from the property, and increase on its value through capital gains tax.
Of course, there is potential for long-term income and profits by investing in physical bricks and mortar for some retirees – it will depend on your circumstances.
But do the maths first, and be sure you're prepared to put in the effort.
2. Investing in a residential property fund
Through Zoopla partner Bricklane.com, you can earn from residential bricks and mortar into your retirement pot, by investing in a special fund.
That's if you choose a self-invested personal pension (SIPP)*, a type of 'DIY pension' that enables you to pick from a wide range of investments.
HMRC rules restrict direct property investment in a pension to commercial bricks and mortar. But Bricklane.com uses a specially-designed Real Estate Investment Trusts (REITs) to invest in property, which are allowed in your SIPP.
These are special funds that pools money with that of other investors to buy a stake in several residential properties. The funds are structured to be as close as possible to owning property directly, without the performance volatility that typically plagues REIT investors.
Investing in this fund is a hassle-free, and tax-efficient alternative to buying a physical property.
You don't have to worry about buy to let lending rules, tenancy legislation changes, or tax implications.
It's also a way to diversify your pension investments away from traditional stocks and shares holdings – and potentially limit market setbacks.
You can invest from £10,000, which is far less than you'd have to fork out to buy physical bricks and mortar.
There are no SIPP setup or ongoing costs for investments above £25,000 in Bricklane.com, through its partnership with Hartley Pensions (usually this would be a set-up fee of £125 plus VAT, and an annual admin charge of £175 plus VAT).
Remember you automatically get a 20% tax boost from the Government on pension contributions. So, if you're a basic-rate taxpayer, this you'd effectively be putting away £25,000. You can add a further £3,000 via your tax return if you're a higher-rate taxpayer.
Your money is diversified across multiple properties in some of the UK's biggest cities. Returns are boosted by rental income, and the potential for capital growth from price rises.
You can choose where you invest. The Regional Capitals fund that invests in property in Leeds, Manchester or Birmingham has generated a return of 14.6% since September 2016 ** through a combination of rental income and capital growth.
Or, there's another fund that focuses on London, which will be available for your SIPP soon.
But past performance isn't a guide to the future and excludes the impact of any platform fee charged.
As with all investing, your capital is at risk. Tax rules apply, and these may change in the future.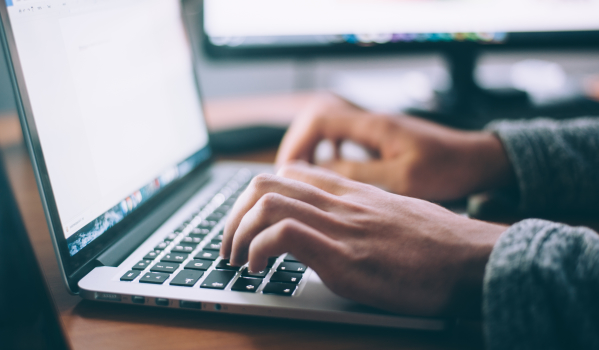 3. Stocks and shares
You can also invest in commercial property through your SIPP.
Commercial property funds are typically unit trusts or OEICs (open ended investment company) that pools your money with other investors' cash. A fund manager chooses what to invest in, so you don't have to do the hard work.
There's a number of funds to pick from, investing in shops, offices and warehouses – business tenants are often willing to pay out in rent for the best location, potentially boosting rents.
Yet there are risks involved. Your investment could fall in value, and you might not get back the original sum you put in.
Commercial property is unlikely to be suitable if you're a first-time investor – so do your research first. If you're unsure where to invest, consider taking professional advice.
Check the fees involved, as these can eat into returns. You'll usually pay between around 1% and 1.5% a year to invest in a commercial property fund. Over time, this could eat up a chunk of returns, and see further losses if the investment performs poorly.
You can research how funds have performed by looking at their fact sheets – and also see where your money goes.
* A SIPP isn't right for everyone. Tax rules and allowances depend on individual circumstances, and may change in the future.
** This calculation is based on historical performance. Past performance is not a reliable indicator of future performance.
Zoopla Limited is an introducer appointed representative of Gallium Fund Solutions Limited (Reference number: 487176) which is authorised and regulated by the Financial Conduct Authority.