You no longer need to be a homeowner to benefit from growth in the property market. Here are three alternative ways to profit from bricks and mortar while privately renting
Dismal rates on savings, stagnant salaries and hefty price-tags can make climbing the property ladder seem impossible.
But the good news is you don't need a huge pile of cash to invest in property. There are other ways to get a slice of bricks and mortar, while you're still renting.
We've outlined three below, but remember, as with any investing, there is risk involved, so make sure you're comfortable with this first.
Bricklane.com
Bricklane.com invests in buy-to-let properties, with returns coming from rental income and growth in house prices.
You can pick from two funds that invest in physical bricks and mortar on your behalf.
The Regionals Capitals fund – which includes Birmingham, Manchester and Leeds – has delivered 14.6% since September 2016, while the London fund has delivered returns of 9.8% since launch, in July 2017.
There's a range of accounts on offer to hold the funds in, and which is right for you will depend on your personal circumstances and investment goals.
There's a standard account, or an ISA – which might be a good bet if you haven't yet used your annual ISA allowance, which stands at £20,000 for the 2018/19 tax year.
An ISA means , your money grows free from the taxman's grasp. You could also shift ISAs held elsewhere into this account, and there's a minimum investment of just £100.
Turning to retirement planning, there's a self-invested personal pension (SIPP*) on offer, with a minimum investment of £10,000. This is a type of DIY pension pot that enables you to pick your own investments.
3 ways to invest in property through your pension
Remember that investing with Bricklane.com comes with risk, and your investment may fall as well as rise in value.
Peer-to-peer lending
You can potentially get a better rate than those on offer from banks or building societies from a peer-to-peer lender. There's a growing number of these on offer, matching savers and borrowers in search of a good deal.
You may pick from those that lend to businesses, or consumers – and even buy-to-let investors if you want a cheap way to access the property market.
You lend money to borrowers, and they pay you interest on the cash which is often at a far greater rate that any on offer from traditional savings accounts.
For example, Landbay is a peer-to-peer lender which focuses on the buy-to-let market.
You can lend from just £100 to property investors needing buy-to-let mortgages via its website. Your money is divided into chunks to be used as loans on a range of properties.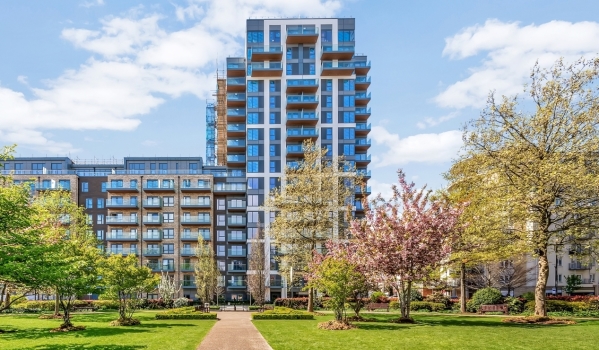 You can choose different terms for your lending, as you would with a fixed-rate savings accounts, ranging from 12 months to three-to-five years. Similarly to regular savings, the longer the period you lock your cash away for, the bigger the rate on offer.
If you're renting, the peer-to-peer sector may be a way to diversify from cash savings and tap into the property market.
Peer-to-peer platforms are regulated by the Financial Conduct Authority (FCA). But this sector isn't covered by the Financial Services Compensation Scheme that protects the first £85,000 of your money saved with a bank or building society.
Make sure to check the fine print. The majority of peer-to-peer platforms have some form of safety net in place, such as a 'reserve fund' to protect lenders from losses, but as with all investments, you have to shoulder some risk.
Stocks and shares
If you've decided to stick with renting over the longer term and won't need access to your cash anytime soon, you could consider investing in the stock market.
You can invest from just £25 into some property funds, although, ideally, this'll be part of a wide spread of investments to balance risk.
If it's the first time you're dipping your toe into the stock market, make sure you are comfortable with this. If you're unsure, you could always seek professional financial advice.
You can access the property sector via funds and shares without shelling out for a physical property. For those who reckon they'll be long-term renters and would rather access property in other forms, this could be a potential option.
Property funds pool your money alongside other investors' cash in a fund that's used to buy dozens of properties. The fund manager is in charge of choosing the underlying investments, which takes the decisions out of your hands.
Bear in mind that funds within the property sector typically focus on commercial buildings, rather than residential properties. You may find that the fund invests in a shopping centre or office blocks, but rents in this sector are typically higher, boosting potential returns.
Typically, the cheapest way to invest is via an online investment website. There are plenty of online tools that can help you find a fund. Try Trustnet.com, for starters, to check out what's on offer, including charges and past performance. But remember that past performance isn't a guide to the future.
You might also be interested in...
*A SIPP or ISA isn't right for everyone. Tax rules and allowances depend on individual circumstances, and may change in the future.
Zoopla Limited is an introducer appointed representative of Gallium Fund Solutions Limited (Reference number: 487176) which is authorised and regulated by the Financial Conduct Authority.