With April 6 being the start of a new tax year, here are the changes that could affect the long-term returns you'll see from investing in property.
It makes sense for property investors to brush up on tax changes when a new financial year kicks in, so take a few moments to make note of these four.
1. Tax on share income
It's tempting to make your money work harder by investing in the stock market, and you may have plumped for property shares as part of a diversified investment portfolio.
These have the potential to grow and provide a tidy sum over the long-term, but while investing comes with risk, governments also like to tinker with the finer detail over tax rules.
There have been changes to the taxation of dividends for 2018/2019. These are the paying of profits by a company to its shareholders, with the amount that you can earn tax-free falling from £5,000 to £2,000.
You pay tax at 7.5% as a basic-rate taxpayer on dividends earned above the new £2,000 allowance. This rises to 32.5% as a higher-rate taxpayer, and 38.1% as an additional rate taxpayer.
Dividends are usually paid once or twice a year and companies often aim to boost their dividend payouts over time, so you may benefit from rising returns.
Remember, if you opt to invest in an ISA, you benefit from tax-free income on shares. The change only impacts you if you're earning income from investments held outside ISAs or pensions.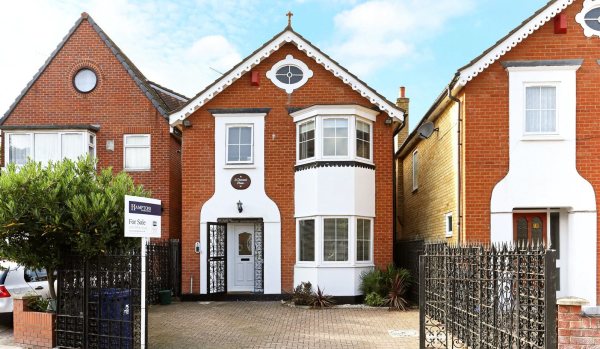 Landlords need to be aware that mortgage interest tax relief is being phased out
2. Buy-to-let tax changes
Landlords need to be aware of a raft of tax changes that are coming into force gradually. These include the slashing of mortgage interest tax relief, which is being phased in over several years.
From April 6, the amount of mortgage interest payments you can offset against rental income shrinks again - to 50%, and will sink to 25% in April 2019, and 0% in April 2020.
If mortgage rates rise, but rents stay stagnant, landlords may be left out of pocket. The changes will mainly impact higher-rate (40%) and additional-rate (45%) taxpayers.
But there are ways to beat the changes.
You aren't limited to physical bricks and mortar when it comes to property investment. There's a wide range of alternative options, including the Property ISA from Bricklane.com.
You can invest up to £20,000 for the 2018/19 tax year in a Property ISA, with income and gains received tax-free.
Your money is invested in properties in the UK's most prosperous cities, benefitting from both rental income and changes in house prices.
Pick from a fund focused on London, or another that invests in Leeds, Manchester and Birmingham. It could be a good way of diversifying your current investment portfolio.
If you plan to invest larger sums, check out SIPP account from Bricklane.com that enables you to place residential property in your pension.
Remember that past performance is never a guide to the future, and with any investment, your capital is at risk. The value of your investments can rise as well as fall. ISA and SIPP rules apply and may be subject to change in the future.
3. How much you can pay into a pension
When paying into your pension, there is a limit to how much tax relief you can receive each year. The Annual Allowance is £40,000, or 100% of your earnings, whichever is lower. (However, this Annual Allowance begins to taper if you have taxable income above £150k.)
Then there's the Lifetime Allowance, which is the maximum you can hold in your pension without paying extra tax on this when you withdraw money at retirement. This rises from £1m to £1.03m in the 2018/19 tax year.
While most of us won't be approaching this limit, it's surprising how much pensions can rack up over time, particularly if you hold property within your pension.
Even though it's a long-term savings plan, it's worth checking your pension performance from time to time – especially if you are close to hitting the Lifetime Allowance limit.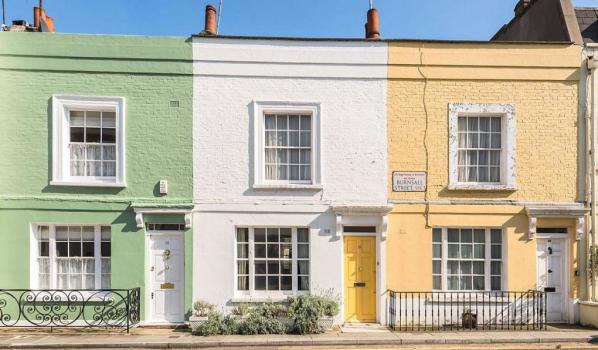 You can now place residential property in your pension
4. How much you can earn before paying tax
If you receive rental income from an investment property, this forms part of your income – and it's taxed as such.
But remember that everyone has a Personal Allowance. That's the amount you can earn, whether as a salary or from rental profits, before forking out Income Tax. This amount rose to £11,850 for the 2018/19 tax year, up from £11,500.
The Personal Allowance could take low-earners out of the tax brackets entirely. While that's unlikely to include those with a buy-to-let property, it still provides a cash boost no matter how much you earn.
This article does not constitute tax advice. If you're unsure about what investment is right for you, you should seek independent advice before investing, including tax advice.
Zoopla Limited is an introducer appointed representative of Gallium Fund Solutions Limited (Reference number: 487176) which is authorised and regulated by the Financial Conduct Authority.