Stepping onto the property ladder is one of life's biggest milestones. Here are 5 important points to consider in the process.
LAST UPDATED ON 31 JULY 2018
1. The more savings you have, the better
On its own, the advice that the more you have in savings, the better, sounds obvious. But there are good reasons why this is true.
Typically, the bigger deposit you can save, the better the mortgage deal you'll be offered. You'll need at least 5% of the property's value but anything in addition to that will secure you a much better rate.
A deposit can take years to build up – but there are handy tools to calculate how much you'll need and by when.
Take Bricklane.com's first-time buyer goals tool for example (see below).
It tots up the cost of a 16% deposit (typical for a first-time buyer) as well as other homebuying fees, such as stamp duty, on any property for sale on Zoopla across five major UK cities.
If you now enter your current savings balance – as well as how much you can afford to slot away each month – the tool calculates exactly when you could afford to buy your selected property.
Take a one-bed flat in Manchester worth £130,000, for example, which would require a sum of £22,000 to buy today now based on this savings target.
If you've already saved £5,000 and can afford to slot away a further £250 a month, you'll be in a position to buy this home by 2025, once projected house price rises have been factored in. *
These sums are based on saving into a standard cash ISA using current and future interest rates – but the tool goes further. It also calculates how you could slash the time it takes to save by investing into one of Bricklane's Property ISAs instead.
In one of these accounts, your cash will grow alongside property prices, and you'll earn rental income on top. You can find out more about how they work with our Q&A.
However, don't forget the good news for first-time buyers in the Autumn Budget. So long as you – and any joint purchaser – have never owned a home or part of one before, the first £300,000 of a property's value is now free of stamp duty up to a maximum £500,000.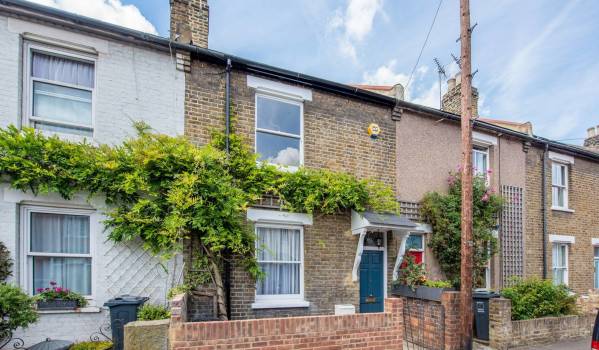 2. Ditching some homebuying costs is a false economy
But with money at its tightest, it may still be tempting to ditch some optional homebuying costs – and a survey is often first for the chop.
However, as a survey will flag up any potential issues with the property before handing over your lifetime savings, this could prove a false economy.
There are three different types of survey to choose from, and you don't have to plump for the most expensive. Remember also that a mortgage valuation is no substitute for a survey.
If your sums just aren't stacking up, there are plenty of Government schemes designed to help.
3. A mortgage application requires preparation
In the past, mortgage lenders based the amount you could borrow on your deposit and salary – but times have changed.
Now the sum depends on a range of factors in addition to this, such as regular outgoings – including debt repayments – and the health of your credit score.
You'll most likely be subject to a rigorous 'affordability' assessment by the lender. So, before applying for a deal, sit down and scan your bank statements – as you may be quizzed on large outgoings, or debt that's built up.
The lender wants to see you can keep up with monthly mortgage payments both now and in the future – so may even want you to have a savings cushion in case rates rise further.
Typically, the cheapest mortgage deals are in return for deposits of 25% or more. Be sure to shop around when searching for a mortgage and to call on an independent mortgage broker such as Zoopla partner, Trussle, if you need to.
4. You may have to compromise on the property
Searching for homes you can afford doesn't mean having to scrap your wish list. But you may need to adapt it by, say, looking slightly outside your ideal location.
Think carefully about your must-haves, such as being within a certain distance from your work, family and friends – and the points you'll be willing to compromise on, such as a garden or newly-fitted kitchen and bathroom.
Because, while it'd be great to find your perfect property, it's likely your first home won't tick every box. The most important thing is that you could consider it home, and can comfortably afford the monthly mortgage repayments.
5. Whether its freehold or leasehold
If you're a first-time buyer, there's a good chance you'll be looking at leasehold flats – particularly if you're property hunting in a big city. But make sure you understand what this means before signing on the dotted line.
Buying a leasehold flat means that, while you own the property and the right to live in it (for as long as the lease lasts), the land is owned by a freeholder. If you own a freehold property, you own both the property and land.
If you're buying leasehold, check the length of the lease, and any fees involved. Leases around the 80-year mark may need renewing, which can cost upwards of £10,000.
Beware that with a leasehold home you'll have to pay into a pot for the property's upkeep, and these fees can be steep – particularly if major works are on the cards.
You'll also pay 'ground rent' every year, although this cost is typically minimal.
* Unlike with a Cash ISA, with investing your capital is at risk. Forecasts are not a perfect indicator of future performance. Based on estimated house price growth from accountants, PwC and market interest rates from the Financial Times.
Zoopla Limited is an introducer appointed representative of Gallium Fund Solutions Limited (Reference number: 487176) which is authorised and regulated by the Financial Conduct Authority.