The start of a New Year is an opportune time to get your property investments in shape. Here are some strategies that may boost long-term returns.
1. Invest regularly
Investing into the stock market on a regular basis, or what's known as 'drip-feeding', may help to smooth out returns over the long-term. After all, no-one can know for certain when the market is going to take a tumble, or shoot up in value.
By investing regularly – say, every month – you may benefit from 'pound cost averaging'. Basically, this means buying more shares when the market dips, and fewer when it rises – so your investments are less affected by market movements.
Besides, this also means you don't need to dump a large pile of cash into the stock market. Some fund managers will let you invest from just £10 into a fund, each month.
You can then sit tight over the long-term to ride out any bumps in the market. Ideally, you should aim to invest for a minimum of five years.
Remember you should never invest more than you can afford to lose – and it's wise to have a cash sum set aside for emergencies before getting into the investing game. If you don't know where to invest, you could seek financial advice.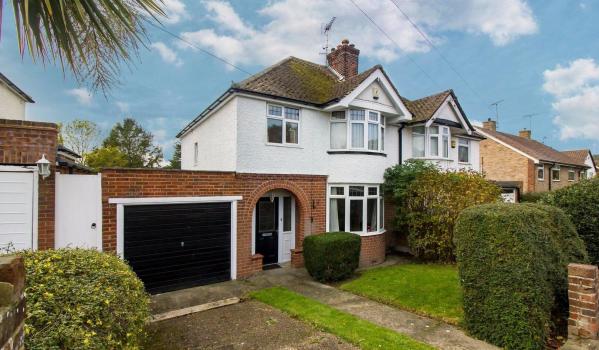 2. Focus on your goals
If you fear losing money in the market, remember why you invested in the first place. Perhaps you're saving towards a pension, say, or your kids' university fees. Or maybe you've piled into buy-to-let property to benefit from long-term rental income.
Staying focused on your goals will help you avoid any running for the hills during uncertain economic times. You may be worried about market movements while the UK's exit from the EU is negotiated.
But remember, selling your investments during any market jitters will only cement any losses. Over the decades, the market has endured recessions, a financial crisis, and gone on to climb in value over.
Of course, with any investment there's the risk you could still lose money – and get back less than your initial investment. But keeping your eye on a long-term time horizon could potentially boost returns.
3. Manage your emotions
It's normal to want out if you see your carefully invested money tank in value – or feel elated when your investments reap stellar gains.
But try not to pay too much attention to how markets are performing, and the emotions that go alongside it.
Remember that investing is a long-term game, whether in stocks and shares or bricks and mortar.
Similarly, if you've got a large chunk in cash accounts, don't let your emotions scare you off the stock market. It's common to leave large sums un-invested because you fear losing money. But you don't have to pile in – you could tentatively dip a toe by making small, regular investments.
Of course, you want to sleep at night. So, invest in what you feel comfortable with, after doing some research. You want to aim for the best possible returns, without too much stress or anxiety along the way.
4. Max your ISA allowance
You can slot a wide range of investments in your tax-free ISA – with the allowance standing at £20,000 in the 2018/19 tax year, the highest ever. Any returns are free from income and capital gains tax.
And you're not limited to slotting just stocks and shares, or cash in your ISA. You can even put residential property in these tax-free wrappers, thanks to Zoopla partner Bricklane.com. It offers a Property ISA, which invests your money in a range of buy-to-let properties in some of the most lucrative cities in the UK.
They include Leeds, Manchester, Birmingham – and London. Your investment grows from rental income and with changes in the properties' values.
You must invest or save up to the annual allowance into your ISA by April 5 – the end of the financial year. Remember that any unused allowance doesn't roll to the next financial year – if you don't use it, you'll lose it.
As with all investing, your capital is at risk, so the value of your pot can fall as well as rise. Tax rules apply, and these can, and do change, and their effects will depend on your particular circumstances, which may also change.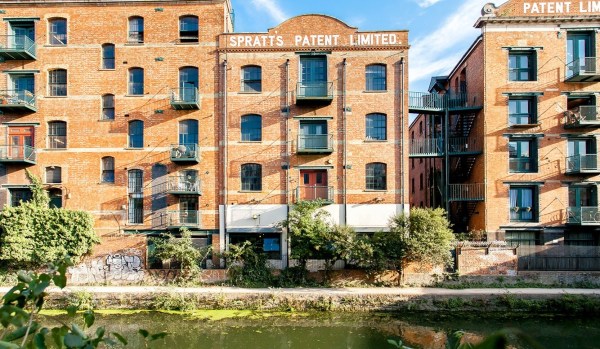 5. Review your investments
Check you are on track to meet your financial goals at least once a year. As a first step, ask yourself whether your investment aims have changed – if, say, you're starting a family, or you've changed jobs. This could mean that you're now investing for different reasons.
Look at the performance of your investments, to see if they are on track to provide the sum you'll need. But, of course, bear in mind that past performance isn't a guide to the future. There are plenty of online tools to help you check fund performance.
You might want to add other funds, or types of investments, to the mix - or simply research other opportunities for returns. Maybe you want to reduce the amount you hold in an investment, or feel it's time to cash in some gains.
Remember that investments can be teamed with a wide range of other options to provide future gains. But whatever investment you choose, make sure you're comfortable with the risks involved.
This article does not constitute financial advice. If you're unsure about where to invest, consult an independent financial advisor.
Zoopla Limited is an introducer appointed representative of Gallium Fund Solutions Limited (Reference number: 487176) which is authorised and regulated by the Financial Conduct Authority.