Buying a home is the biggest purchase of your life, so you definitely don't want to mess it up. Have a quick read of these tips before you take the plunge.
It is vital to plan carefully before shelling out a huge sum on your first home. Small mistakes can prove expensive, but there are ways to smooth the process.
1. Work out ALL costs
Ok, so you've saved hard for a deposit, and amassed a decent sum. That's a great first step, but it's far from the only cash you'll need to stump up.
Buying a first home will inevitably cost more than you think. Don't forget to factor in Stamp Duty, legal fees, survey costs – alongside any maintenance moving costs and furnishing.
If you've a rough idea how much you plan to spend on a home, you can do the maths yourself. There are plenty of online Stamp Duty calculators, for starters.
This is typically the biggest additional cost. First-time buyers no longer pay Stamp Duty on properties worth up to £300,000.
But if a property's worth between £300,000 and £500,000, you'll pay no stamp duty on the first £300,000 – but 5% on the remaining amount.
Read more: Beat the rising cost of Stamp Duty
Also, remember your mortgage arrangement fees. These may sting if you're not prepared, as they often amount to around £1,000, and may not be refundable, even if the purchase doesn't go ahead.
Ask for quotes when you're searching for a solicitor, and expect the cost to fall between £500 and £1,000. The cost of the survey will depend on what type you go for, but estimate for about £400 to £800 – and be mindful it's another cost that you won't get back if the sale falls through.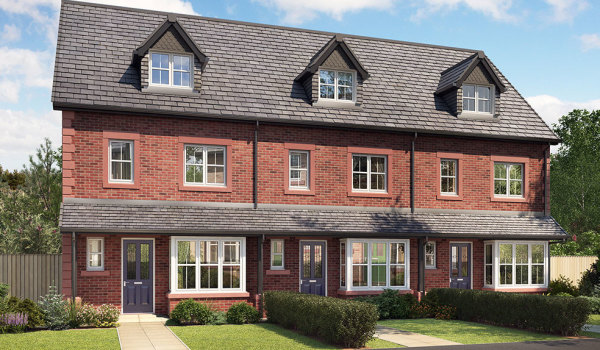 2. Boost your credit score
To access the most competitive mortgage deals you'll need to have a squeaky clean credit score. Unpaid debts, or incorrect addresses, for example, may tarnish this – so give your credit file a once over to ensure it's in the best possible condition.
If you spot a black mark that's incorrect, you can place a note on your file to say that you don't agree with this. After all, even a small mistake may cause you to be rejected by a lender, or pay far more for your mortgage than necessary.
You can easily check your credit file using a number of online credit reference agencies – such as Clearscore.com, and Noddle.co.uk. You can also check your credit rating, with our partners, uSwitch.
3. Ask the right questions
Buying a home is hugely exciting – but keep your head screwed on, and ask the right questions before stepping on to the property ladder.
There are plenty of questions that estate agents and sellers expect. You could, for example, start by asking how long the property has been on the market, and whether it's had much interest.
If it's been for sale for six months or longer, ask why, as it might point to a particular issue – or a slow market, in which case, you could bargain hard for the best deal.
If it's a leasehold property, how long is left on the lease, how much are the service charges, and are any major works due? Beware that service charges vary massively. You don't want to face an unexpected bill soon after moving in.
There are, of course, masses of other questions you'll probably want to ask. Another idea is to speak to neighbours, and ask about the area. They could provide some peace of mind that you're making the right purchase or warn you of potential hazards.
4. Alternative options
If you're going to be renting for some time before buying your first home, you can still have access to the property market.
You could invest in a Bricklane.com fund, giving you exposure to the UK residential property market by pooling your cash and using it to buy bricks and mortar.
You can invest from just £100, and pick from two funds, one focused on London – and one with property in the regional capitals (Leeds, Manchester and Birmingham).
Read more: Pros and cons of investing in property
There are three account types to choose from. You can invest via a Standard account, SIPP (pension) or ISA (if you've yet to use your annual allowance amounting to £20,000 for the 2018/19 tax year).
Your investment grows from rental income, and moves with changes to the underlying values of the properties.
Remember, as with all investing, your capital is at risk, meaning that your investment can fall in value. And tax rules around ISAs and SIPPs may change, with their effect depending on your personal circumstances.
5. Get government help
You can squirrel away up to £4,000 a year in a Lifetime ISA, and get a 25% bonus from the Government – that's £1,000 every year you save the full allowance.
If you saved the maximum £128,000, you could bag an extra £32,000 bonus. This money has to be put towards buying your first home (or retirement), and to qualify you'll need to be between age 18 and 40.
Another option is a Help to Buy equity loan, which cuts the deposit you need to 5%, and gives you an interest-free loan of 20% from the government, on top of your mortgage.
So that means you can apply for a 75% loan-to-value mortgage deal, which should give you a competitive rate. With this, you can buy a new-build property worth up to £600,000.
You might also be interested in...
This article does not constitute financial advice. If you are unsure about whether investment is right for you, you should seek independent advice before investing, including tax advice.
Zoopla Limited is an introducer appointed representative of Gallium Fund Solutions Limited (Reference number: 487176) which is authorised and regulated by the Financial Conduct Authority.