Property investors may fear rising interest rates, but any hike doesn't have to mean a profit slump.
The cost of taking out a buy-to-let mortgage has started to rise after the Bank of England signalled that higher interest rates are on the cards later in 2018. We've outlined five options, below, to beat rising costs.
1. Remortgaging
Rate hikes won't impact your outgoings if you're a cash buyer, but most property investors are saddled with buy-to-let mortgages, the cost of which is typically the biggest monthly outlay.
There are plenty of good deals if you're prepared to spend a little time shopping around. And it doesn't take long, particularly if you use a mortgage broker such as Zoopla partner, Trussle, who will do the hard work for you.
Any rise in interest rates can be offset by slashing your rate through a better deal. For example, if you're repaying £200,000 over 25 years, on an interest-only buy-to-let deal of 4.99%, you'll fork out £832 a month.
If you moved to a deal at 2.25% this would cut repayments to £375. That's a whopping saving of £457 a month. But beware to include any fees to set up the deal.
2. Fix your rate
If you've fixed your mortgage rate, then whatever the rate rise, your monthly mortgage repayment stays the same for the agreed term, be that two, three, five, or even 10 years.
If you've got six months or less before your deal comes to an end, it's worth reviewing what other deals are on the market so you don't revert to your lender's standard variable rate (SVR) and incur a massive jump in repayments.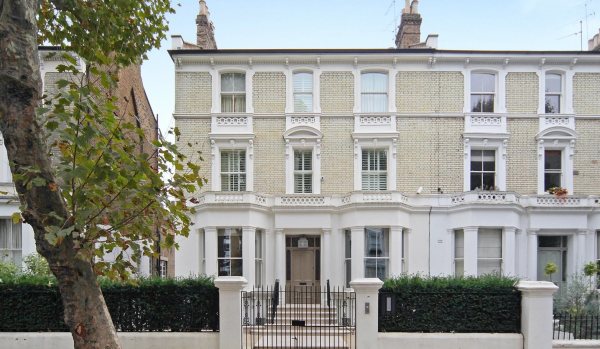 3. Think outside the box
You can earn income from property without worrying about interest rate hikes impacting on your mortgage by investing in UK residential property funds.
A Bricklane.com fund, for example, pools investors' money and uses it to invest in properties in some of the UK's most popular cities.
You can invest via a Property ISA, with your ISA allowance (£20,000 for the 2018/19 tax year) ring-fenced from the taxman. Or if you've money invested in ISAs elsewhere, you can transfer it to Bricklane.com.
Alternatively, you can choose from a standard account, or even invest through a self-invested personal pension (SIPP)
Pondering your pension? Now you can invest it in residential bricks and mortar
Bricklane.com's Regional Capitals fund invests in property in Leeds, Manchester and Birmingham and has risen by 14.6% since launch in September 2016. Or you can choose a separate fund containing London property, which has risen by 9.8% since launch in July 2017.
You earn returns from rental income and changes to house prices, so if they rise, it will be reflected in the value of your investment.
But remember, past performance isn't a guide to the future, and investments can fall in value, so returns aren't guaranteed and your capital is at risk. If you're unsure where to invest, seek professional financial advice.
Also, bear in mind that tax rules around ISAs can change, and their effect will depend on your particular circumstances.
4. Keep your eye on the long-term
Holding your nerve is one way to beat rate rises. So even if your repayments rise, you stomach the extra cost and focus on long-term gains. After all, whatever type of investment you opt for, whether shares or property, it's a long-term game.
As a property investor, you want to focus on a timeline of, ideally, decades. There may be interest rate rises or falls during this time, and who knows what'll happen to the economy, but provided you're not breaking the bank, the hope is that your investment rises in value over the years – and makes up for any short-term increases in outgoings.
5. Improve your property
No-one can be entirely sure which direction property prices will move over the coming decades.
Like any investment, there's the risk they could fall in value, so you can't bet on a sure return – although the hope is that you'll eventually benefit from attractive profits.
As a buy-to-let investor, you're probably more focused on ensuring that rental payments more than cover the mortgage, so one way to beat a jump in costs is to improve your property to justify raising rents.
You might also be interested in...
This article does not constitute financial advice. If you are unsure about whether investment is right for you, you should seek independent advice before investing, including tax advice.
Zoopla Limited is an introducer appointed representative of Gallium Fund Solutions Limited (Reference number: 487176) which is authorised and regulated by the Financial Conduct Authority.