Buy-to-let was once considered an 'easy path' to riches. But major changes have made directly investing into bricks and mortar a less appealing investment.
LAST UPDATED ON 31 JULY 2018
The shake-up includes slashing mortgage interest tax relief and tougher lending rules.
It may be tempting to raise rents to make up for any shortfall – but then you risk pricing yourself out of the market. Besides, many tenants are already paying more than they can afford.
So how can you beat the changes? Here are 5 potential strategies.
1. Slash mortgage repayments
Try to offset the impact of tax hikes by trimming mortgage repayments down to the lowest interest rate possible.
Shop around when your deal ends, or when searching for a first buy-to-let mortgage.
An independent mortgage broker such as Zoopla partner, Trussle, can help to research and compare available deals.
And potential savings are significant. For example, if you repaid £150,000 over 25-years on an interest-only deal, it would cost £562 a month on a rate of 4.5%.
Switching to a deal at 2.25% would slash repayments in half, to £281 a month – that's a saving of £3,375 a year.
However, remember to factor in set-up or 'arrangement' fees, as many of the lowest advertised mortgage rates come with hefty charges.
Another option is to increase your mortgage term which will reduce your monthly mortgage repayments. However, this will mean repaying more in interest overall.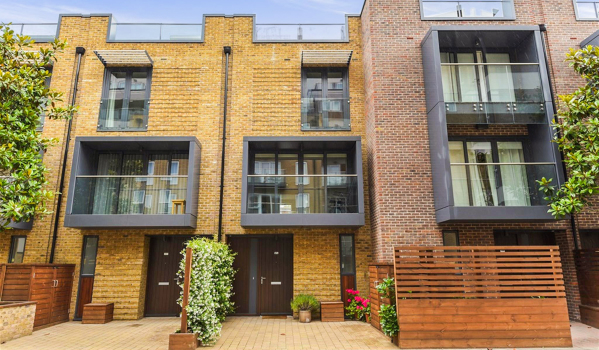 2. Do your homework
Make sure you give yourself the best chance of rental success. Ask yourself who your target market is – perhaps it's professionals, students or families? This will determine the type of property you need as well as areas you want to look at.
Students, say, may want to be close to a particular university, while property near transport links and road networks will appeal to commuters.
Ideally, you want an area where tenant demand is high, and supply is low. Speaking to local letting agents can help you work out whether the area fits your criteria – you don't have to sign up to their services.
By doing your research on an area's potential appeal, you reduce the risk of void periods – when a property stands without tenants. You
Also, remember to plan a budget for all the costs you'll face. These include maintenance, insurance, gas safety checks – it's also wise to have a pot of cash set aside for any unexpected costs.
3. Invest in a Property ISA
You don't need to be a landlord to make money from bricks and mortar – there's a growing range of options out there. These include a Property ISA from Bricklane.com.
Your ISA allowance at £20,000 for 2018/19 will be ring-fenced away from the taxman, but you can invest as much as you like in a Property ISA.
Your cash is used to purchase buy-to-let homes in some of the most sought-after UK cities.
Returns come from rental income, and any changes to the value of these properties. There's the potential for hefty returns, over time, although your capital is at risk.
For example, if you'd invested in the Regional Capitals fund - focused on Leeds, Manchester and Birmingham - you'd have received returns of 14.6% since September 2016. The London fund - which invests in properties in the capital - has returned 9.8% since launch in July 2017.*
But past performance isn't a guide to the future. Remember, as with all investing, your capital is at risk, so the value of your investments can fall as well as rise.
For those looking to invest larger amounts, it may also be worthwhile investigating Bricklane.com's free SIPP accounts for investing in residential property.
With Property ISAs, tax rules apply and they can – and do – change, and their impact depends on your personal circumstances, which can also change.
4. Take a punt on shares
There are property funds and shares to take a punt on, if you're willing to take a risk in the stock market. Ideally, you should invest for a minimum of five years, to give your investment time to ride out the highs and lows of the market.
You could plump for shares in the UK's biggest housebuilders, as an under-supply of housing and low interest rates should support their growth. But this is a particularly risky approach to investing, as your money is subject to the fortunes of a single firm.
Alternatively, spread your cash across a range of shares by investing in a property fund, such as a unit trust or OEIC (open ended investment company).
A property fund does what it says on the tin. However, most invest in commercial property, such as retail parks and offices. There are few funds that invest in the UK residential market.
But again, your capital is at risk with any investment you choose, and your investment could decrease in value. If you are unsure which fund to invest in, seek professional financial advice.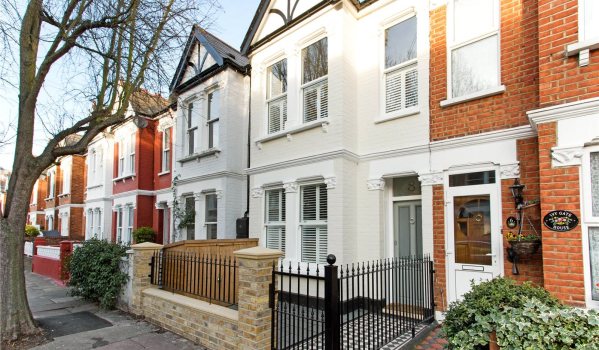 5. Sell up
Perhaps you're fed up and want out of the buy-to-let market altogether, especially if your property portfolio is very small.
But before you do anything, think about your goals. Why did you become a landlord? Was it for the income, say, or a chunk of capital gains?
If you bought cheaply and think prices haven't much further to climb in the short-term, now may be a good time to sell.
On the other hand, if you're relying on steady rental income, and have gold standard tenants, it may be better to sit out any jitters.
* This calculation is based on past performance, which is not a reliable indicator of future performance.
Zoopla Limited is an introducer appointed representative of Gallium Fund Solutions Limited (Reference number: 487176) which is authorised and regulated by the Financial Conduct Authority.