With paltry interest rates on offer, you might feel you're better off stashing money under your bed than in a cash ISA. But there are other ways to invest.
LAST UPDATED ON 31 JULY 2018
While traditional ways of saving are offering derisory returns, investing in bricks and mortar looks an ever-more appealing prospect.
But with buy-to-let landlords facing tougher mortgage regulation should this be your chosen path? Below, we outline five steps to boost your property wealth.
1. Work on patience
Investing is a long-term game. That's whether you're choosing to dip a toe into the stock market by picking funds that invest in property or opting for physical bricks and mortar.
Whatever your investment strategy, take a long-term view of at least five years – and try not to worry about short-term setbacks.
This may include property prices taking a dip, or recent stock market wobbles if you're focused on shares and funds.
History has shown that over time, the market typically rides out short-term fluctuations to produce attractive profits.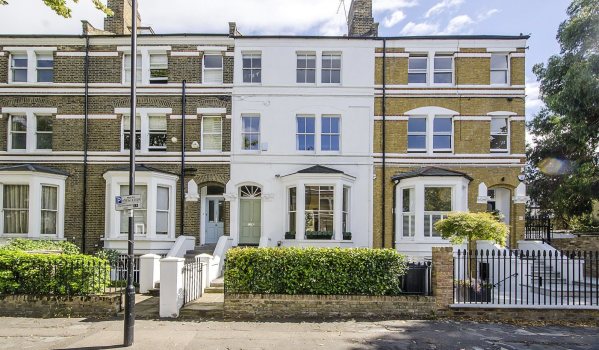 Property investors should be in it for the long term
2. Check your investments
While you should leave your investments to grow, it's worth giving them a general check up now and again.
You'll want to see if they still fit with your desired level of risk and financial goals. If you're approaching retirement, for example, you may want to shift into lower-risk investments to avoid any sudden losses.
You'll also want to consider charges, which can take a chunk out of investment returns. You usually pay between 1% and 1.5% a year to invest in a property fund, such as a unit trust or OEIC (open ended investment company) that focuses on the property sector.
Remember that you'll pay tax on capital gains and dividends if your investment is held outside an ISA. So if you haven't used your ISA allowance, consider placing investments within this tax-free wrapper.
Check your investments around once or twice a year to see if you're happy with them, and you're not paying over the odds.
But try not to tinker too much with your portfolio unless really necessary. You could regret it if the market takes a sudden turn for the better.
3. Think outside the box
There are more ways than ever to earn an income from property. You don't have to stick to property shares, or being a buy-to-let investor.
You can now invest in a Property ISA, from the likes of Bricklane.com. You can invest as much as you like, although only your ISA allowance (£20,000 for the 2018/19 tax year) is ring-fenced from the taxman.
Here's how it works.
Your money is pooled in a fund that's used to invest in properties in some of the UK's biggest cities, including Leeds, Manchester and Birmingham. There's also a separate fund that focuses on the capital of London. So take your pick.
You receive rental income, just as you would as a buy-to-let investor, which boosts the value of your fund. Your investment also moves in line with changes to house prices, so if and when they rise, so would the value of your fund.
Investing in a Property ISA takes the burden out being a landlord out of your hands. You don't have the hassle of owning and renting out property, but you gain the financial benefits.
Returns may stack up over time. If you'd invested in the Regional Capitals fund you'd have received returns of 14.6% since September 2016. The London fund, meanwhile, has returned 9.8% since launch in July 2017.*
Of course, as with any investment, returns aren't guaranteed, and your pot could fall as well as rise.
And remember that tax rules around ISAs or any other financial product can change, and their effect will depend on your personal circumstances.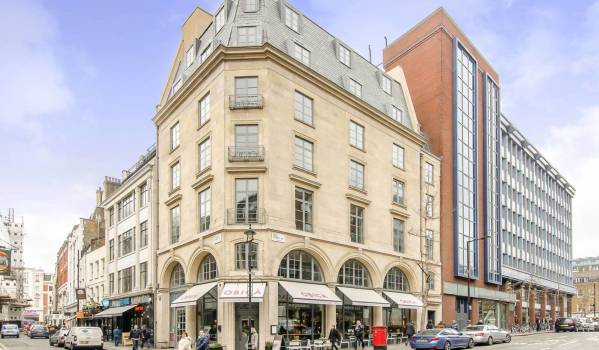 High rental demand is important for buy-to-let investment success
4. Consider remortgaging
For any investor in bricks and mortar, the cost of repaying the mortgage can massively dent any profits.
But while savers are battling paltry rates, there are attractive deals around for borrowers. So make sure you're paying the lowest interest rate possible.
Shop around when a deal ends, or if you're investing in bricks and mortar for the first time. There are plenty of mortgage brokers around who can help do the sums, such as Zoopla partner, Trussle.
Let's say you're repaying £150,000 over 25-years, on an interest only deal. This costs £624 a month on a rate of 4.99%, but switching to a deal at 2.25% would cut repayments to £281. That's a saving of £4,116 a year.
Whatever mortgage deal you go for, remember to include set-up-fees. Some of the best deals on the market come with whopping charges.
5. Target profitable areas
If you're renting property out, you need a targeted approach to profits. That means doing your homework to find the best areas to buy, with a strong rental market. This means it'll most likely have high demand from tenants, but comparatively low supply of properties.
Consider what kind of people you want to rent to. Would you be happy with students? Or perhaps you'd rather target young professionals? Or families seeking schools nearby?
This will change the type of property and location you go for – and could make all the difference between an investment success and failure.
Do all the research you can before taking the plunge. After all, you'll need a sizeable sum if you're keen on being a buy-to-let investor and will need to factor in additional stamp duty charges.
You don't want to end up with a property that sits empty for months, or that you'll struggle to sell in a difficult market.
*This calculation is a simulated historical performance. Past performance is not a reliable indicator of future performance.
Zoopla Limited is an introducer appointed representative of Gallium Fund Solutions Limited (Reference number: 487176) which is authorised and regulated by the Financial Conduct Authority.