Low interest rates mean traditional savings accounts are offering meagre returns, so here are five alternative ways to build your nest egg
LAST UPDATED ON 31 JULY 2018
Savers have been getting a kicking for a long time and while interest rate rises may be on the rise, inflation continues to wipe out returns.
You may wonder how you can build a savings pot when rates on savings accounts remain pitiful. But the good news is there are ways to boost returns.
1. Try different ISAs
You have until 5 April to use this year's ISA allowance, amounting to £20,000. And you don't need to stick to cash or stocks and shares ISAs.
There's a growing range of ISA options, including tax-free returns on peer-to-peer lending, and even investing in property.
Bear the old investment adage in mind and avoid 'putting all your eggs in one basket' to spread the risk.
One option is a stocks and shares Property ISA from provider Bricklane.com. You can invest as much as you like from as little as £100, but remember the tax-free chunk is limited to your annual ISA allowance.
You have the choice of two funds with Bricklane.com – one that focuses on property in Leeds, Birmingham, and Manchester, while another invests in London's bricks and mortar.
As well as receiving rental income on your investment, the fund moves in line with any house prices changes. As an ISA investment, income and capital gains are tax-free.
Your investment could fall as well as rise, but historically Property ISAs have outperformed cash.
If you'd invested in the Regional Capitals fund with Bricklane.com, you'd have received returns of 14.6% since September 2016. The London fund, meanwhile, has returned 9.8% since launch in July 2017.*
Find out how to invest in the UK's biggest cities
Remember tax rules can, and do, change, and their effect will depend on your particular circumstances, which could also change.
2. Use Government bonuses
Savers aged under 40 can bag a Government Bonus by opting to save through a Lifetime ISA.
Launched in April 2017, to help save for a first home or retirement, up to £4,000 can be stashed in these accounts every year, topped up by £1,000 tax-free from the Government.
You can save into a Lifetime ISA between the ages of 18 and 50, so if you saved a tax-free maximum £128,000 over 32 years, you'd receive a bonus of £32,000.
3. Max pension tax relief
The Government wants us to save for our own retirement so pensions come with heavy tax relief - a minimum 20% boost on contributions.
For example, if you pay £16,000 into your pension, the government will add tax relief of £4,000, making a total contribution of £20,000. And if you're a higher-rate taxpayer, contributions are lifted by 40%.
Of course, tax rules may change and there's no guarantee that pension tax relief as it stands will continue – so it pays to take advantage of this while you can. After all, there isn't a savings account around that will pay as much on your contributions.
You can also benefit from tax relief by investing in property through a particular type of pension, known as a self-invested personal pension (SIPP).
This is a type of 'DIY' pension which lets you pick your own investments. Bricklane.com funds are Real Estate Investment Trusts (REITS) and can be slotted into your pension, with a choice of two funds to invest in – The Regional Capitals or Birmgingham, Leeds and Manchester, or London.
Pondering your pension? Now you can invest it in residential bricks and mortar
4. Slash household bills
Finding spare cash to save in the first place can be tricky. But there are plenty of tools to help reduce your outgoings – and boost the sum you have to set aside.
Comparison sites such as uSwitch.com, for example, will show you where you can save on a wide range of household bills, from gas and electricity to broadband.
Most of us could easily save a few hundred pounds a year, which can add up over time. Making a habit of checking how much you're being charged for bills at least once a year is a good step towards financial fitness.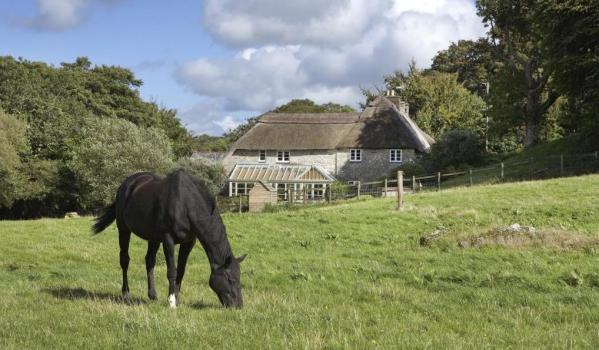 5. Invest in stocks and shares
You could dabble in stocks and shares in the hope of greater returns. That's if you're willing to accept the risk that you could lose money.
There's no guarantee of returns when it comes to investing, but the hope is that over the long term you'll make greater gains than if you'd stuck to cash.
There are plenty of options. You can invest in individual companies through buying their shares, but this relies on their personal fortunes, and is a particularly risky approach to investing.
Alternatively, consider funds, which invest in dozens of firms. For example, an equity income fund invests in companies that pay dividends - essentially a slice of company profits paid out to shareholders.
You can choose from UK or global funds, and hold these within an ISA for tax-free income and growth.
*This calculation is a simulated historical performance. Past performance is not a reliable indicator of future performance.
You may also be interested in...
Capital is at risk. As with all investments, the value of Bricklane.com investments can decrease as well as increase. It could take the time it takes to sell a property, or longer, to get your money back at an acceptable price. Projections are never a perfect predictor of future performance.
A SIPP isn't right for everyone. Tax rules and allowances depend on individual circumstances, and may change in the future. If you're unsure if investing with Bricklane.com is the right choice for you, please seek independent financial advice.
ZPG Limited is an Introducer Appointed Representative of Gallium Fund Solutions LTD (Reference number 487176) which is authorised and regulated by the Financial Conduct Authority.