Resigned yourself a long time ago to being priced out of the capital? Don't give up your dream just yet. Consider these five options first.
LAST UPDATED ON 31 JULY 2018
The average price paid for a home in London in the last three months was a staggering £659,769, according to Zoopla data. And that's before additional costs, such as stamp duty, surveys and legal fees.
That's why getting even a toehold on the London property ladder usually requires a massive salary, a stack of cash from family and/or years of saving – with no real guarantees you can do it faster than house prices will continue to rise.
However, wannabe first-time buyers have several options to give them a leg-up on the capital's housing ladder. Try these five out for size.
1. Open a property ISA
You can buy a slice of the London property market by investing in a Property ISA, from as little as £100 – and, at the same time, potentially lop years off the time it takes to save for a deposit.
Earlier this month, Zoopla partner Bricklane.com added London to its existing list of cities you can choose to buy a stake in. These include the 'regional capitals' of Birmingham, Manchester and Leeds.
Your money is used to buy properties that are let out to tenants. Returns are generated from rental income, alongside any increases in property prices – and, as your money is held in an ISA wrapper, gains are paid tax-free.
A Property ISA could be among the solutions for those struggling with dismal interest rates on Cash ISAs. Because by investing in a Property ISA your money grows in line with any property price movements – and you'll earn rental income on top.
Property has also historically produced higher returns than Cash ISAs and it means you can keep up with house prices while you save for your own home.
If you'd invested in the Regional Capitals fund, focused on Leeds, Manchester and Birmingham, you'd have received returns of 14.6% since September 2016. The London fund, meanwhile, has returned 9.8% since launch in July 2017.*
By making a better return on your money and keeping up with house prices rather than falling behind, a Property ISA could help you buy that first home years soon than using a Cash ISA.
Remember that, as with any investment, the sum you invest could fall, as well as rise, in value. Unlike with a Cash ISA, your capital is at risk with a Property ISA.
2. Get help from family
There are various ways your family could give you a leg-up onto the London ladder. They could, for example, act as a 'guarantor', thereby taking on some of your risk to a mortgage lender and boosting your affordability in the process. If you fail to meet your monthly repayments, they'll have to stump up the cash.
A guarantor could be any family member, or even a close friend, depending on the lender's rules. They will be liable for any debt until you've paid off an agreed chunk of the mortgage – typically when the outstanding debt has been reduced to around 80% of the property's value.
Family can also help you onto the ladder through a special family deposit mortgage. Rather than waving goodbye to their savings, they stash the money into an account that's linked to your mortgage. This acts as security against the loan, without you needing to build a deposit. After a few years, they get their cash back, often with interest.
Lenders vary in what they offer. If you need help, contact an independent mortgage broker such as Zoopla partner, Trussle.
Alternatively, parents might be able and willing to tap into the rising value of their home to fund a bigger deposit for you. However, this usually means arranging a new mortgage deal which could result in a rise in their monthly repayments.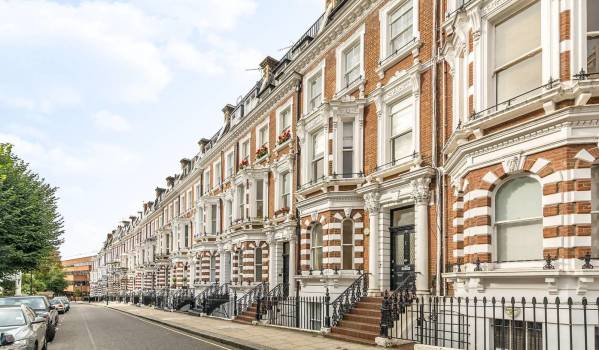 3. Use a shared ownership scheme
London property prices may seem out of reach – but shared ownership could offer a solution. That's if you are a first-time buyer with a household income of less than £90,000 in London.
The scheme allows you to buy a share of between 25% and 75% in a property. So, you part-own, and part-rent your home.
You apply through the relevant housing association, and typically need at least a 10% deposit of the share you're buying, with a mortgage to cover the remaining stake. The Share to Buy website will help you find lenders who offer mortgages on shared ownership homes.
But remember you'll still need to cough up all the usual fees to buy, such as for solicitors, surveys and stamp duty. Remember to also count the rent you'll pay on the slice of the property you don't own when doing your sums.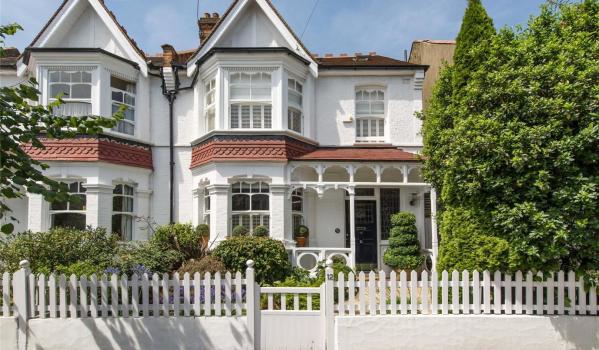 4. Get a boost from the Government
Don't ignore the tax-free boosts available from the Government. There are several schemes to help first-time homebuyers.
London Help to Buy for example, is a scheme reserved just for buying homes in the capital. It requires you to raise 5% of the property value as a deposit, and the Government will then lend up to a further 40% of the value as an 'equity loan'.
(Buy anywhere else in the UK under the standard Help to Buy scheme and this loan is capped at 20%.)
For the remainder, you'll need to get a mortgage. But armed with a bigger deposit, you can apply for a mortgage deal at a lower rate which will have the effect of lowering monthly repayments.
Bear in mind however, you can only use the London Help to Buy scheme on the purchase of new-build homes worth up to £600,000.
Take a look also at the Lifetime ISA, which was introduced in April 2017. The account offers up to £1,000 of tax-free cash a year as a bonus for simply saving into it. You slot away up to £4,000 each year, and the Government will add 25% on top.
If you only save £1,000 in a year, your money will be boosted to £1,250. But if you save the full £4,000 allowance – you'll get £1,000 extra. You can put this money towards a deposit for your first home.
5. Buy with friends in the same boat
Do you have a friend who's also desperate to buy in London? You could club together to boost your borrowing potential.
You may be able to register up to four people as co-owners of a property, but remember there are financial and legal implications. For example, you'll be responsible for repayments if they fail to pay up. And remember your circumstances can (and do) change.
Take professional advice if you are considering this route. This includes how you will split future sale proceeds, and structure the purchase. After all, you'll most likely be putting in different sums from the start.
* This calculation is based on past performance. Past performance is not a reliable indicator of future performance.
Tax rules relating to ISAs may change in the future, and their effect depends on your individual circumstances, which may also change.
Zoopla Limited is an introducer appointed representative of Gallium Fund Solutions Limited (Reference number: 487176) which is authorised and regulated by the Financial Conduct Authority.