Investing in bricks and mortar can be a headache – particularly if you're a novice. But the good news is, you can do it without buying a house. Here's how.
LAST UPDATED 31 JULY 2018
1. Start small…
Only got a small sum to spare? You still have options.
If you invest in a Property ISA from Bricklane.com, for example you could get exposure to the UK property market from just £100.
This is effectively a stocks and shares ISA which you can save any amount into, with tax-free benefits capped at £20,000. That's your 2018/19 ISA allowance.
Your savings in a Property ISA are invested in a fund that's used to buy properties in some of the UK's major cities. These include Leeds, Birmingham and Manchester, popular options for 'bricks and mortar' buy-to-let investors.
If you're keen to focus on the capital, there's also a fund that invests in London property.
Your investment tracks the moment in property values, and receives rental income on top.
Bear in mind that tax rules apply and they can – and do – change, and their effects depend on your particular circumstances, which, of course, can also change. As with all investing, your capital is at risk, so the value of your investment can go down as well as up.
2. … and then drip feed
Timing the market is notoriously tricky – but you could boost your chances of returns by drip-feeding your money into a property fund on a regular basis.
A fund is basically another way to buy shares, but your cash is typically given to a fund manager who does the hard work of finding where to invest.
By investing, say, once a month, you buy fewer shares when the market is rising, and cheaper shares if it's falling. This strategy may help to manage the overall risk of investing.
Many investment experts suggest putting in around £25 a month, and you can invest less in some funds.
Your money is pooled with that of other investors, to buy shares in a range of companies.
Your money will hopefully build up to a larger sum over time, and a regular investing strategy is likely to be more manageable among other outgoings.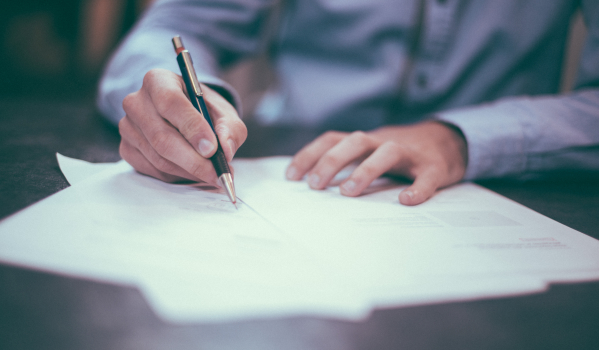 3. Invest in ISAs first
Usually, tax is payable on the income and profits from any investment. That's if you're investing outside an ISA. So if you've yet to use your tax-free ISA allowance, at £20,000 for the 2018/19 tax year, make sure to factor this into investment decisions.
After all, it's a hefty sum – and the highest ever ISA allowance. Any money held in an ISA is free from income and capital gains tax, and there's no point giving more cash than necessary to the taxman.
There's tons of choice on where to invest your ISA allowance, if you're plumping for property. You could opt for a property fund, such as a unit trust or open-ended investment company (OEIC).
But these tend to be limited to commercial property, such as office blocks and retail parks. Or there's the Property ISA, if you'd rather focus on residential buy-to-let.
4. Focus on the long-term
For the greatest chance of investment success, look to the long term. You should invest for a minimum of five years, ideally.
This gives your investment time to ride out the peaks and troughs of the stock market. After all, no-one can predict which way the market will swing next, and that's particularly true in an uncertain economic environment.
The next few years could be testing for the market, as the UK navigates its way out of the EU.
Whatever investment you take a punt up, the long-term rule applies. It means you'll be less likely to sell out when the going gets tough.
It's easy to make foolish decisions when the market plummets – but ditching your investment will only cement losses.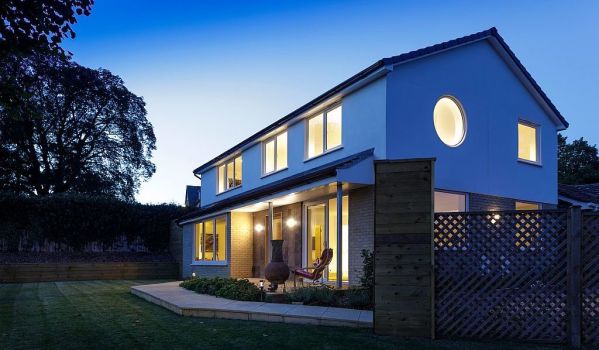 5. Spread your bets
This is a golden investment rule. It means investing in a variety of assets, including cash, shares, and property.
By spreading your investments, you may help to minimise stock market setbacks. Assets behave differently in the same market conditions. One might fall, while another produces stellar returns.
How to include property in your portfolio
Invest in different companies, industries and regions if you're starting an investment portfolio.
But remember that past performance isn't a guide to future performance, so you can't rely on past returns from a particular fund or asset.
6. Have your eye on a goal
What are your reasons for investing? Do you have a particular timeframe? How much risk are you prepared to take? And how much do you need to build up?
Consider these questions before choosing your investment. It'll help to have a clear goal and time horizon in mind. And again, this may stop you ditching an investment if the market suffers a short-term dip.
Typically, the longer the time horizon, the more risk you may be prepared to take. But, of course, you could still lose money in any investment.
You may be seeking a growth, or income investment. If you want a salary boost, shares and funds that pay out dividends, or the profits dished out by a company to its shareholders.
If you're not sure which investment to pick, research online, or consider taking professional financial advice.
There are heaps of free websites packed with information on different funds and investment sectors.
Zoopla Limited is an introducer appointed representative of Gallium Fund Solutions Limited (Reference number: 487176) which is authorised and regulated by the Financial Conduct Authority.