Right now, things aren't easy for buy-to-let property investors. And that's why taking a long-term and holistic approach to your whole portfolio is more important than ever.
LAST UPDATED ON 31 JULY 2018
Buy-to-let investors are being hammered by a raft of major tax changes. Among the latest is the cutting of mortgage interest tax relief – set to reach the basic rate of 20% interest for all landlords by 2020.
But, over the long-term, property investment could still be a good bet. What's more, it can be teamed up with plenty of other options to secure a sound financial future.
We've outlined seven golden investment strategies to set you off on the right foot.
1. Use your tax allowances
This year (April 2018/2019) your tax-free ISA allowance stands at £20,000 – the highest ever. You can slot investments or cash up to this amount in an ISA, and any returns or interest will be free from income and capital gains tax.
Even better, there is a growing range of options when it comes to how to use this allowance. These include a Property ISA, from Bricklane.com. It pools your cash alongside that of other investors in set of funds, which purchases buy-to-let homes in some of the UK's biggest cities.
Your investment earns rental income, alongside any changes in the value of these homes. A Property ISA is a tax-efficient and hassle-free way to invest in property, without the costs and responsibilities of being a landlord. But, as with all investing, your capital is at risk, which means the value of your investment can decrease as well as increase.
Bear in mind however that tax rules apply and they can – and do – change, and their effects depend on your particular circumstances, which, of course, can also change.
2. Stay focused on the long-term
Once you've got a cash rainy day fund set aside to cover any short-term emergencies, you can explore investment options. Ideally, you should invest for a minimum of five years. This is particularly important these days, given the uncertainty surrounding Brexit.
Remember the old investment saying: "Time in the market is more important than timing the market." This applies whatever type of property investment you choose to take a punt on. It's impossible to know what's going to happen in the market, so you shouldn't try to second-guess what's ahead.
This approach gives your investment time to ride out the highs and lows of the market. It also means you avoid any knee-jerk reactions, selling investments when there's a slump in the market – an easy way to crystallise losses.
But remember, your capital is at risk with any investment you choose. Your investment could fall as well as rise in value, and you might get back less than you invested.
3. Have a plan
Why are you investing? It's important to have some kind of plan around how you will use the money. Perhaps it's cash that will go towards your kids' university fees, or your retirement?
Having a goal for your investment gives you a clear time horizon, so you know how much risk you can take. And it'll help you avoid running for shelter if the market tanks in the short-term.
The longer you have before you'll need the money, the more risk you may want to take – but, of course, you could still lose money.
If you need an income from your investment, you can choose those that pay dividends, or the profits paid to a company by its shareholders. If you are unsure where to invest, seek professional financial advice.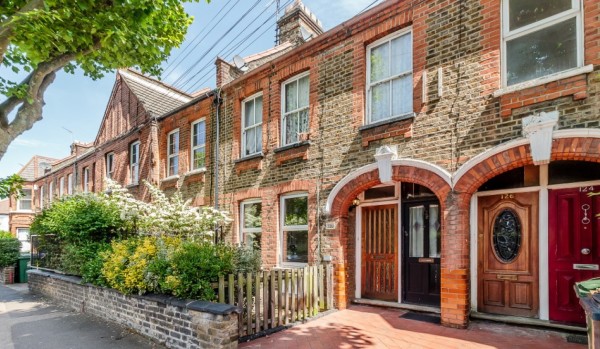 4. Diversify
A golden rule of investing is to diversify. In other words: "Don't keep all your eggs in one basket". This means investing in a range of assets, such as cash, shares – alongside property – to minimise market setbacks.
How to include property in your portfolio
The benefit of this is that one asset might move in the opposite direction to another during the same market conditions. Shares can be volatile and may fall in value. But some may perform strongly during interest rate rises, for example, while others fall. By holding a number of assets, you may smooth out long-term returns.
You could also hold shares from different parts of the world. These may include the UK and emerging markets, including Brazil, India and China.
However, if a particular investment has performed well in the past, this isn't a guide to future performance.
5. Review your investments
Make the time to review your investment portfolio at least once or twice a year. You may need to shift your assets around – perhaps holding more in lower-risk investments as your timeframe shortens, for example.
But generally, it's wise to avoid making frequent changes. Simply ensure you can sleep at night given your mix of investments and their performance.
You need to be comfortable that you are on track to meet your goals. Ask yourself if you're happy with where you're invested – and if not, consider changing the mix.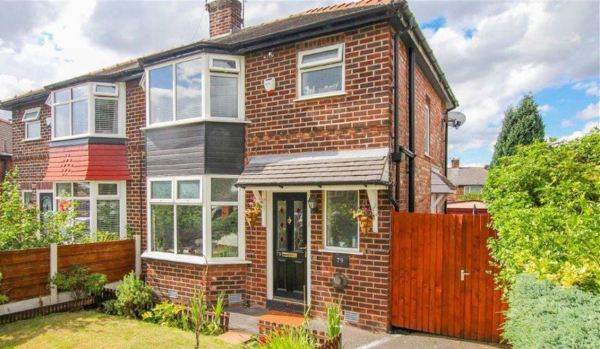 6. See the big picture
It's easy to get caught up in current economic and political uncertainty – and panic. This risks missing out on investment opportunities. Remember that the stock market and world economy has experienced world wars, recessions, and financial crisis, and recovered over the decades.
Stock markets have continued to hit all-time highs this year. And while the property market has had its ups and downs since the Brexit vote, it hasn't crashed – as some predicted.
Take a measured, balanced approach to investing and stick to your long-term plan.
7. Check out charges
Charges can take a big bite out of your investment returns. The higher a fund's fees, the greater the impact, so check these carefully.
You typically pay a charge of between 1% and 1.5% a year for a property fund. This is a unit trust or OEIC (open ended investment company) that invests in property.
And any capital gains and income from funds in the form of dividends are taxable, unless held within an ISA. Check the Ongoing Charges Figure (OCF), which is the total cost of investing in a fund.
Actively managed funds, run by a fund manager, are usually more expensive than passive funds that simply track a particular market.
Whatever investment you choose, bear in mind that returns aren't guaranteed. Funds and shares can rise as well as fall in value, and you may get back less than you invested.