A fierce land tax has challenged the viability of buy-to-let for many investors, but there are alternatives ways to still make solid returns from property...
LAST UPDATED ON 31 JULY 2018
If you're buying a second home you'll fork out a whopping 3% Stamp Duty Surcharge – and it's a tax calculated on the entire purchase price.
This extra cost means that an investment property bought for £300,000 will see you paying an additional £9,000, on top of the £5,000 standard Stamp Duty bill.
While that's enough to put plenty of people off investing in bricks and mortar, there are ways to beat the surcharge.
Holiday lets
You could focus on the holiday lettings market instead of traditional buy-to-let.
If you already own another property, you'll still pay the additional Stamp Duty Surcharge, but there are tax advantages that could help claw back some of the extra cost.
You can still offset full mortgage interest against any income, for tax purposes. That's an advantage over buy-to-let, where investors are being hit by the gradual whittling away of this tax relief.
You may also pocket more than you would in rent from a buy-to-let. Rents for holiday lets are typically higher, and if you're able to afford one in a popular location, the property will be let out more frequently and over longer periods.
But you'll need to be willing to take on the work to make sure the property appeals to holidaymakers and the bookings keep coming in.
Another pro of investing in a holiday let is that if you sell and buy another holiday let, you can roll over any capital gains from the first property until you sell the second. This could significantly reduce future tax bills.
However, it's important to do your homework before entering the holiday lettings market. Check out competition in any areas that appeal, and speak to local agents before taking the plunge. Take professional advice from an accountant if you want to ensure you understand the finer details.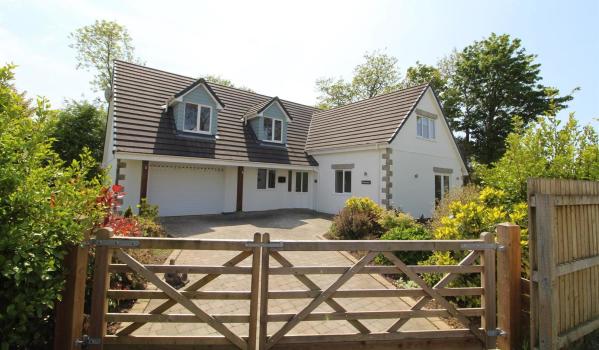 Alternative options
Remember that you're not limited to investing in physical property and there are ways to invest aside from traditional stocks and shares.
Check out other ways of getting a slice of an investment property through a fund, for example, by investing with Bricklane.com.
You can pick from a growing range of options including a Property ISA, standard account, and slotting one of their funds in your pension (that's if you opt for a self-invested pension, known as a SIPP).
Pondering your pension? Now you can invest it in residential property
Which option is best for you is likely to depend on any investments you may currently hold, what you're saving towards, and your timeframe.
How it works is simple.
Your money is used to purchase property in one of two funds: the Regional Capitals fund (which invests in bricks and mortar in Leeds, Birmingham and Manchester) or the London fund.
The value of your investment moves with changes to property prices and is boosted by rental income. This could produce juicy returns. For example, the Regional Capitals fund returned 14.6% since September 2016, while the London fund has returned 9.8% since launch in July 2017.
Remember that past performance isn't a guide to the future, and you could lose as well as gain money. Your capital is at risk with any investment.
Rent-a-room
You could use your own home as a money-maker if you have a spare room, avoiding any of the extra costs that come with the buy-to-let market.
Under the Government's Rent a Room scheme, you can earn an income and gain tax relief. You have been able to earn up to £7,500 each year tax-free since April 2016 from letting spare rooms. That's an appealing sum, and a massive boost from the previous amount that had been frozen at £4,250 since 1997.
This tax exemption is on offer for a room in your property, provided the accommodation is furnished and your only or main residential property. It won't apply if you are renting space, such as a separate office, but not living there.
If you want to boost this sum, you may want to charge for other services, such as laundry or meals – but this income will also be included under the Rent a Room scheme.
Selling up
Of course, you don't have to stick to property investing at all. If you're a buy-to-let landlord, you might want to simply sell up, rather than invest in any more properties, .
If you've a smaller property investment portfolio, this may not prove to be much of a hassle. But before rushing to ditch your properties altogether, think carefully about whether this is the right option for you.
If you bought property cheaply and think prices haven't much further to climb in the short-term, now may be a good time to sell. But if you have gold standard tenants and rely on the steady income return, it may be better to sit out any tinkering with the rules. You also be hit by a capital gains tax bill when selling that will impact on profits.
Weigh up the pros and cons and decide if it's a good time to get out of the market altogether or wait to see what the future holds.
You might also be interested in...
This article does not constitute financial advice. If you are unsure about whether investment is right for you, you should seek independent advice before investing, including tax advice.
Zoopla Limited is an introducer appointed representative of Gallium Fund Solutions Limited (Reference number: 487176) which is authorised and regulated by the Financial Conduct Authority.