Changes to buy-to-let tax relief, huge prices and the 3% stamp duty loading can make owning a second home impossible. So how about these three alternatives?
LAST UPDATED ON 31 JULY 2018
Alternative ISAs
You can get a slice of the UK property market from just £100, and shelter returns from the taxman. That's if you invest in a Property ISA, courtesy of provider Bricklane.com.
There's no upper limit on how much you can invest, although tax-free benefits will be capped at your annual ISA allowance in the Property ISA.
You can save up to £20,000 within an ISA in the current tax year, ending on 5 April 2019. Remember it's a 'use it, or lose it' allowance – which shields your cash from income and capital gains tax.
Bricklane.com also offers a standard account, if you've used up your ISA allowance.
With either option, your cash is piled into a fund with that of other investors. This is used to buy properties in some of the biggest UK cities, with two funds to choose from – one focused on Leeds, Birmingham and Manchester, and another on London.
Properties are rented out, and you receive rental income, while your investment moves with price changes in the properties' values.
A Bricklane.com Property ISA is a stocks and shares ISA, so comes with a degree of risk – your investment can fall as well as rise, and you might not get back your initial investment. There are no guarantees that the underlying properties invested in by the fund will perform well. But, of course, there's the hope of greater potential returns than from cash over the long-term.
Property funds
You can also invest without the responsibility of owning bricks and mortar by plumping for a property fund. But if you're new to investing, do your research first.
A property fund is essentially an OEIC (open ended investment company) or unit trust that focuses on the property sector.
And often, you can invest from just £25 into a single fund. They're known as 'collective funds', because your money is pooled with that of other investors in a range of shares. Ideally, though, you'd invest in a property fund as part of a spread of investments within your portfolio.
Typically, these funds focus on commercial property – so office blocks, say, or retail outlets. You buy shares in an OEIC or units in a unit trust – with the price you pay depending on how the fund is performing at that time.
By investing in a fund you hand the big decisions over to a fund manager, making it a relatively simple way to invest. It's the manager who take charge of where to invest your cash. They may pick stocks based in the UK, or across the world, such as Asia and Europe, depending on their focus.
You can easily see how the fund has performed in the past, and where it invests using one of the online resources, such as Trustnet.com. But remember that past performance is no indication of future performance – and if you're unsure where to invest, seek professional financial advice.
If you already own a home, a commercial property fund may be a useful way to diversify where you put your money. The fund is boosted by rental income, which can be higher than that available from residential property.
Factor in charges to any fund investment - you'll usually pay around 1% to 1.5% a year. But you may bring this down by using one of the online investment websites.
It's worth holding any fund within an ISA, if you've still got available allowance. This way, you'll avoid tax on dividends and capital gains.
Before investing in stocks and shares, build some cash savings. Once you've got a cash pile amounting to several months' salary, you may afford to take some risk with spare money.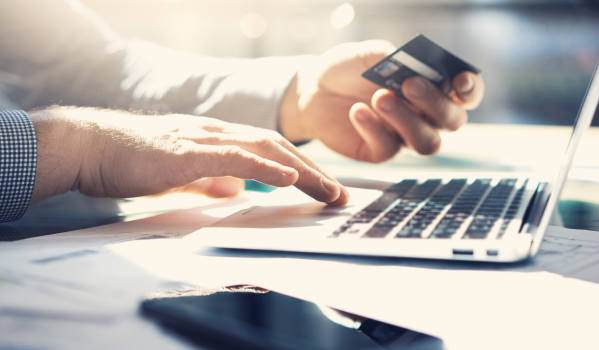 Peer to peer
Another option is peer-to-peer lending. These online platforms are a form of financial matchmaker. Two parties come together to lend and borrow, and by cutting out the traditional middleman – a bank or building society – both can hope for a better deal.
If you are an investor, you'll be lending money to borrowers, who pay interest on the cash. This may be an increasingly attractive option if you're fed up with dismal returns on standard savings accounts.
You can choose from lending to individuals, small businesses - and even investors in residential property. Landbay, for example, uses any money invested in its platform to lend to property investors in the form of buy-to-let mortgages.
Your investment can be as little as £100 – which could make this option a good way to spread your savings, if you're stuck in cash.
Your money is divided into lots of pieces and spread across various loans on properties around the country. You can pick from terms from 12 months to between three and five years, a bit like fixed-rate savings accounts. Typically, the longer you tie up your money, the better the return on your cash.
But beware, there is some risk involved. On the face of it, peer-to-peer may appear similar to savings accounts, but there are differences. Peer-to-peer platforms have been regulated by the Financial Conduct Authority (FA) since April 2014. But they are NOT covered by the Financial Services compensation scheme, which protects the first £85,000 of your cash.
Saying this, each peer-to-peer business typically forms its own safety net, such as 'reserve fund' – this may pay out if borrowers default, for example.
Wherever you choose to invest, do your homework first – and make sure you're comfortable with any of the risks involved.
With ISAs, tax rules apply and may be subject to change.
Zoopla Limited is an introducer appointed representative of Gallium Fund Solutions Limited (Reference number: 487176) which is authorised and regulated by the Financial Conduct Authority.