While there's no magic wand for first-time buyers struggling to save for a deposit, there are some legitimate shortcuts to getting your foot on that all-important first rung.
LAST UPDATED ON 31 JULY 2018
Forking out rent, alongside trying to save for a deposit (while also meeting the rising cost of living), can feel like a struggle. But did you know there are options that don't require a jaw-dropping sum to get onto the property ladder?
We've outlined four below. But bear in mind this only means cheap at the outset – be sure to understand the risks and longer-term costs involved before signing up.
Shared ownership schemes
How about starting by owning just a share of a property? This is possible if you qualify for shared ownership schemes, enabling you to part own, part rent a home.
These schemes are a cheaper way to get onto the housing ladder than buying a whole property – and mean you could even buy a bigger home than you would otherwise have afforded.
You'll qualify if you earn £80,000 or less a year – rising to £90,000 if you're buying in London.
You buy between 25% and 75% of a property and rent the remainder, which is owned by a local housing association.
There should be greater choice of shared ownership properties over coming years. While these properties currently make up less than 200,000 in the UK, the Government has plans to boost the number by a whopping 70% over the next five years.
And while not all lenders offer mortgages on a shared ownership basis, it's expected a growing number will as the number of properties on the market grows.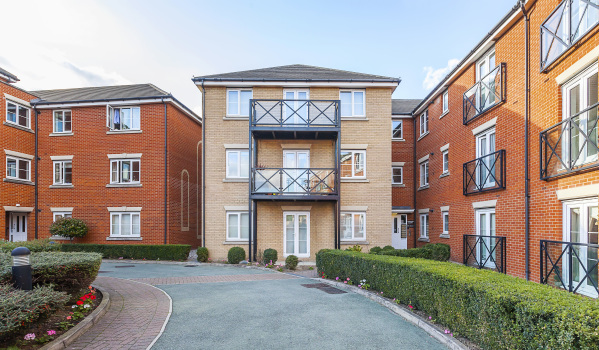 Government bonuses
The Government offers various schemes aimed at helping first-time buyers grab the first rung of the ladder – and several offer a hefty cash boost.
The latest is the Lifetime ISA, introduced in April 2017. If you're between the ages of 18 and 40, you can slot away up to £4,000 each year in a Lifetime ISA. You get a 25p bonus for every £1 saved from the Government, paid straight into your account. You can put cash saved towards a deposit on a home worth up to £450,000 anywhere in the UK.
If you've enough of a salary to get a mortgage, but are struggling to save for a deposit, another option is the Help to Buy Equity Loan.
You only need to muster a 5% deposit, and the Government offers an interest-free loan of up to 20% on top. This gives you 25% to put down, and the chance to grab a great mortgage rate from 75% loan-to value deals. Help to Buy is an option if you're buying a new-build property worth up to £600,000.
If you're buying in the capital, you can opt for Help to Buy London under which the Government offers an interest-free loan worth up to 40% of the home's value, given the sky-high prices in the capital.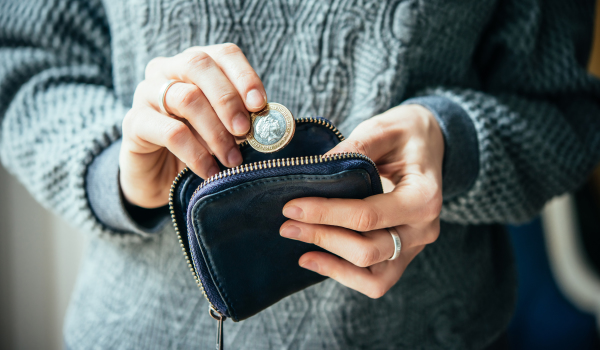 100% mortgage deals
Deals that enabled you to borrow the full value of a property were quickly whipped from lender's shelves during the financial crisis 10 years ago. But, given tighter lending rules and soaring house prices over the past decade, a handful have made a return.
Remember though, while these deals may seem to offer a simple way to get onto the property ladder without having a pile of spare cash, they do come with some risk.
If house prices fall, you'll find yourself in a state of negative equity straight away. This means you'll owe more than the value of the property. 100% mortgages also come with higher interest rates than those that require a deposit, which means higher monthly mortgage repayments.
Make sure to compare available mortgage deals. If you need some help, contact an independent mortgage broker such as Zoopla partner, Trussle.
Whichever deal you choose, beware of piling financial pressure on yourself by borrowing more than you can realistically afford. And remember to factor in other costs of buying, such as stamp duty and solicitor's fees.
Property ISAs
There is another cheap way to buy into bricks and mortar if you're not yet in the position to step onto the property ladder. You can invest from just £100 in a Property ISA, from provider Bricklane.com
Your investment is used to buy homes in major cities around the UK, including Leeds, Manchester, and Birmingham – with London the most recent city added to the list.
A Property ISA tracks house price movements and returns are boosted by rental income. These are paid tax-free, given your investment is held within an ISA wrapper.
There's no limit on the amount you can slot away. However, the tax-free element of your returns is limited to your annual ISA allowance each year – at £20,000 for the 2018/19 tax year.
If you'd chosen the Regional Capitals fund (Leeds, Manchester and Birmingham) you'd have received returns of 14.6% since September 2016. The London fund, meanwhile, has returned 9.8% since launch in July 2017.**
But remember that past performance of the housing market isn't a guide to the future. Before investing, do your research, and make sure you're comfortable with the risk involved. Tax rules apply and may be subject to change in future.
If your investments do not perform as expected, you aren't covered by the Financial Services Compensation Scheme (FSCS). However, you are protected up to £50,000 if an investment firm fails.
More information can be found at fscs.org.uk.
** This calculation is a simulated historical performance. Past performance is not a reliable indicator of future performance.
Zoopla Limited is an introducer appointed representative of Gallium Fund Solutions Limited (Reference number: 487176) which is authorised and regulated by the Financial Conduct Authority.