Rock-bottom interest rates have boosted the appeal of buy-to-let for many years. But the era of cheap mortgage deals could be coming to an end...
Interest rates have gone up to 0.75% - the first rise since November 2017. But while this is an indication that the Bank of England believes the economy is strengthening, you'll want to know how it might impact on your investments.
Bricks and mortar
If you're a buy-to-let investor who's focused on buying physical properties, you probably have a mortgage. That's unless you've been lucky enough to have stacks of cash to buy outright.
If you're on an interest-only deal, a rate hike will affect you more a homeowner on a like-for-like residential repayment deal because your monthly direct debits do not eat into the capital.
For example, a 0.25% rise on a £150,000 interest-only buy-to-let deal will see your monthly payments rise by about £30. That's compared to an £18 rise on a repayment mortgage of the same amount. This is based on a rate of 2.25% over 20 years. For find a mortgage that is right for you, visit our partners, uSwitch.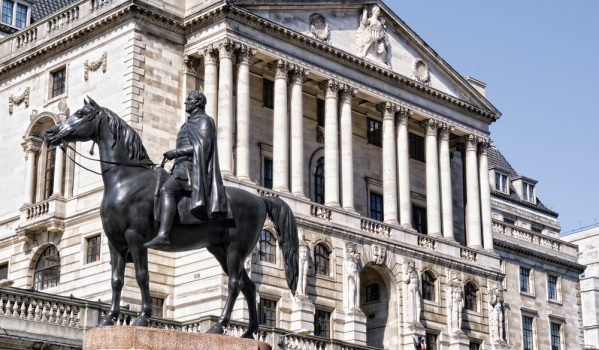 Type of mortgage
If you're sitting on a lender's Standard Variable Rate (SVR), you'll probably find this rises in line with any interest rate hike. This will most likely happen as soon as a rise is announced, meaning you'll face higher monthly repayments.
A tracker mortgage does what it says on the tin, moving in line with the base rate movements by a particular margin. You may pay, for example, pay the Bank of England base rate plus 1%.
If you're on a fixed rate, your mortgage repayments stay the same for the term you signed up for – whatever happens to interest rates.
…and switching to a new deal
If you find your payments shoot up after an interest rate rise, see if you can remortgage. But do your sums first, and shop around. You may face a penalty that means moving to another deal simply isn't worthwhile. Speaking to a broker can help you decide whether it's a sensible decision.
If you're on your lender's SVR, you're not tied in. So you can easily remortgage to a cheaper deal. Again, you may not have a tie-in with a tracker mortgage, but check the fine print. Some trackers have already factored in the impact of a rate rise, so you might not find cheaper deals elsewhere.
If you've got six months or less left on your fixed rate deal, it's worth checking what other options are around. Some fixes, after all, are for relatively short periods of time – say, just two years. This way, you won't risk falling on to your lender's SVR and face a sudden leap in repayments when your deal ends.
Stocks and shares
If you've invested in property shares as part of a spread of investments, you probably don't need to worry about rising interest rates. That's not to say your investment won't be affected.
Any rate rise typically knocks confidence in the housing market, and in turn, could dent the value of some of your investments. But as part of a diversified investment portfolio, and provided you're taking a long-term view, this shouldn't be of great concern.
A long-term horizon of at least five years or longer hopefully gives your investments time to ride out the highs and lows of the stock market. It also means you avoid selling out if there's a sudden slump, and cementing losses.
Besides, interest rates are just one of a number of factors that affect the market performance, so try not to lose sleep over this. That said, remember, of course, that your capital is at risk with any investment. Your investment could fall as well as rise in value and you might get back less than you invested.
…and spreading your assets
A golden rule of investing is to pick a wide range of assets to spread your risk. This may include, shares, bonds, and property investments.
The idea is that you're reducing the impact of any changes to the wider economic environment having a major impact on your investments. In theory, one asset is likely to move in the opposite direction to another during the same market conditions.
For example, some shares may rise in value when interest rates rise, while others slump. Bank shares typically do well in an environment of rising rates, and it signifies that the economy may be on the up.
There are plenty of ways to diversify your investments. You could hold a range of shares from all over the world, including the UK, and emerging markets. Or there are ready-made funds that'll do the work for you, if you're unsure where to invest. If you're unsure, you could speak to a professional financial adviser.
There's a growing range of options if you're unsure how to add property investments to your portfolio. These include several funds from Zoopla partner, Bricklane.com. You can invest as much as you want from just £100, with your investment spread among a range of properties in some of the UK's biggest cities.
You can pick from a fund investing in properties in Birmingham, Leeds and Manchester, or another focused on London. You earn rental income, and your investment moves in line with the value of these properties.
Plus, if you choose to invest through the Property ISA, your returns are free of income and capital gains tax. Although, if you've already used your ISA allowance, you can still save with Bricklane.com, or shift other ISA pots to its Property ISA.
As with all investments, your capital is at risk, meaning that the value of your investment can fall as well as rise. Bear in mind that tax rules can, and do, change, and their effect depends on your particular circumstances.
You might also be interested in...
This article does not constitute financial advice. If you are unsure about whether investment is right for you, you should seek independent advice before investing, including tax advice.
Zoopla Limited is an introducer appointed representative of Gallium Fund Solutions Limited (Reference number: 487176) which is authorised and regulated by the Financial Conduct Authority.