Zoopla's 'Invest' channel offers up a slice of the UK property market – for less cost than your monthly council tax bill.
Our Zoopla Invest channel allows anybody who can lay their hands on just £100 to get exposure to the UK property market.
This means would-be property investors can now get a slice of the market, without the rising expenses, red tape and taxation of being a landlord.
It's also a boon for first-time buyers trying to keep pace with rising house prices, who can now put themselves 'in the game' in the meantime.
And if you act before the end of the tax year on 5 April, you can take advantage of your annual ISA allowance.
So, the big question... how are we doing it?
Property ISAs
First off, we're offering access to the first ever online Property ISA, courtesy of provider, Bricklane.com. It's a stocks and shares ISA into which you will be able to invest up to £20,000 ahead of the tax year end on 5 April (with any investment made after this date becoming part of next year's annual allowance).
You can open the account with as little as £100 and there's no upper limit, although the tax-free benefits are capped to your annual ISA allowance. You'll also be able to transfer across any existing ISA balances when you open the account.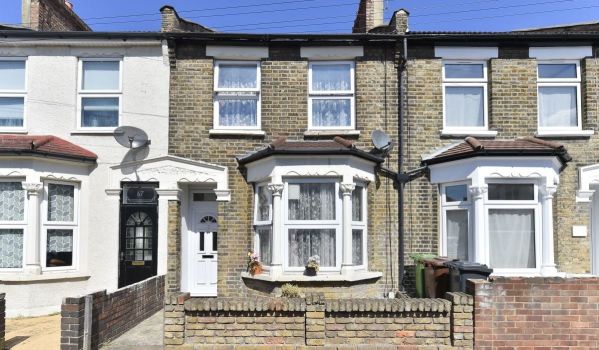 Your money is invested in a choice of two tax-efficient funds (Real Estate Investment Trusts) which invest in buy-to-let homes in specific areas, one focusing on the Regional Capitals of Manchester, Birmingham and Leeds, and one on London.
Your investment then tracks movements in these property values – and receives rental income on top. And because the account is ISA-eligible, both your income and capital gains will be paid to you free of tax.
Bricklane.com's co-founder, Simon Heawood says: "Property has provided consistent returns for the last 10+ years but, on the flipside, has become increasingly difficult to access without huge sums of money and time to manage, and recent tax changes have made it even less attractive to go it alone.
"A Property ISA is the most tax-efficient way to invest in UK residential property. We're seeing more and more customers transferring their poorly-performing Cash ISAs from the 'big banks' to Bricklane.com's Property ISA." (With investing, capital is at risk and there is no Financial Services Compensation Scheme cover for investment performance)
He adds that the product is of particular benefit to those who were thinking about buying an investment property themselves, or have existing buy-to-lets.
"You could directly invest in property yourself, and have all the hassle, concentration risk and tax penalties of buy-to-let. Or, with Bricklane.com you can get property market returns by investing in diversified portfolios from the comfort of your own home, without any tax on gains and income."
Peer-to-peer
The second category you'll find under our 'Invest' tab is peer-to-peer lending. This ever-popular industry puts lenders' cash directly in touch with borrowers and – by cutting out the middleman bank or building society – is designed to offer both parties an all-round better deal.
Here, we've teamed up with Landbay, a peer-to-peer provider that takes your money and lends it out to residential property investors in the form of buy-to-let mortgages (statistically, the lowest risk of peer-to-peer lending).
Your investment – which again, can be as little as £100 – is chopped up into little pieces and spread across lots of different mortgages. The properties these loans are secured against are based all over the country, which means your risk is completely diversified.
Peer-to-peer firms are authorised and regulated by city watchdog, the FCA but it's important to know your funds won't be protected under the FSCS.
That said, many peer-to-peer providers carry a 'provision fund' which will pay out if things go wrong. At Landbay, this fund equates to around 0.6% of the amount of money lent out.
Head over to our Invest channel to find out more.
INFORMATION IS CORRECT AT THE TIME OF WRITING AND IS PROVIDED AS GUIDANCE ONLY. IT DOES NOT CONSTITUTE FINANCIAL ADVICE.
Capital is at risk
Tax rules and allowances depend on individual circumstances and may change. Your investment may go down, as well as up. Although the shares are listed, if you want to sell them, there is no guarantee that you will find a buyer within a time-frame or at a price, acceptable to you. Bricklane.com does not give advice. If you are unsure about whether investment is right for you, you should seek independent advice before investing, including tax advice.
Zoopla Limited is an Introducer Appointed Representative of Gallium Fund Solutions LTD (Reference number 487176) which is authorised and regulated by the Financial Conduct Authority, for the purposes of promoting Bricklane's services.
You might also be interested in...