Saving for a deposit for your first home means spending less than you earn – which can either be tricky or impossible. But there are ways to buy a home without a deposit at all.
LAST UPDATED ON 31 JULY 2018
Setting aside enough cash to get onto the housing ladder can seem like an uphill struggle.
The average UK home is now valued at around £307,000, according to Zoopla data – which means anyone hoping to raise even just a 10% deposit needs to find a whopping £30,700. And, of course, that's before additional costs, such as stamp duty and legal fees.
It's tough to raise this kind of sum, particularly when the cost of living is on the rise. But did you know there were ways to buy a house without stumping up a deposit at all?
We've outlined four options below that might provide just the leg-up you need – just be sure you understand the risks involved.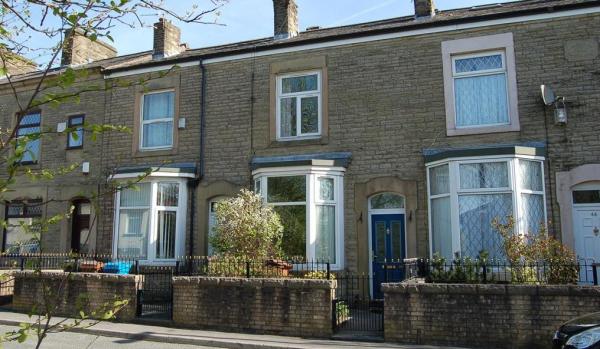 100% mortgages
A handful of lenders offer 100% loan-to-value mortgages. In other words, you can buy without putting a penny down and borrow the full value of the property.
These deals vanished during the credit crunch of 2008/2009 when banks battened down the hatches after being accused of irresponsible lending. And, in a new age of tighter lending rules, 100% mortgages are still rare – but with house prices climbing over the past decade, they're at least back on the shelves.
Before signing up, check out any catches.
First off, these loans are considered high risk because if house prices fall, you'll find yourself in a state of negative equity. This means you will owe on your mortgage more than the value of the property and it's a massive headache if you want to move, or you run into financial difficulties.
Because of the high risk and limited choice of the deals, the rate you pay on the mortgage is likely to be expensive compared to deals accessible say with a 10%, or even a 5%, deposit.
Always do your research and compare mortgage deals available. If you need some help, contact an independent mortgage broker such as Zoopla partner, Trussle.
The right mortgage depends on your particular circumstances. Try not to overstretch yourself financially, and don't forget to factor in other costs such as stamp duty, payable on all homes worth over £125,000.
Guarantor mortgages
Your family or friends could help propel you onto the housing ladder by acting as a 'guarantor'. This could be useful if, for example, you have a poor credit score, no deposit, or fail to meet affordability criteria.
By becoming a guarantor, they take on some of your risk.. In other words, if you fail to make repayments, they're liable for the debt.
A guarantor is usually a parent, but it could be another family member, or even a close friend in some cases. Their liability typically continues until the mortgage falls to a certain level – often, around 80% of the property value. And at this stage, you'll go it alone.
There are guarantor mortgages up to 100% available, usually where the guarantor offers their own home as security.
But remember this puts their own property at risk if you fail to meet repayments on time. On the flipside however, this should motivate you to keep your finances on track.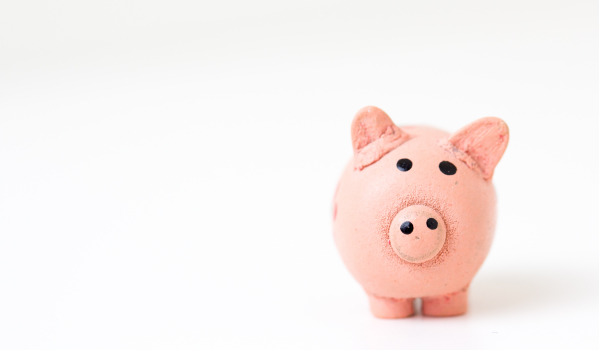 Family deposit mortgages
Did you know the bank of Mum and Dad is one of Britain's biggest lenders? Latest figures show that parents shell out an average of £18,000 to help kids onto the property ladder.* Yet many parents don't have a pile of cash they're able to part with.
A family deposit mortgage can provide a flexible way for family to help you onto the ladder, without raiding their savings.
The way these mortgages work differs between lenders. They may, say, involve parents tapping into the equity in their home to fund a deposit. This typically means arranging a new mortgage deal, with the term increased, or a rise in their repayments.
Parents or other family members may also be able to slot their savings into an account linked to your mortgage. This acts as security against the loan, without the helper giving up their savings – or you having to build a deposit. Once a set time period has gone by, typically several years, they get their cash back, often with interest.
Again, if you need some help, contact an independent mortgage broker like Zoopla partner, Trussle.
You don't need to pay hundreds of thousands of pounds to get exposure to the UK property market. In fact, you can do so from just £100. That's if you plump for a Property ISA, from provider Bricklane.com.
Your cash is put together with other investors', and used to buy homes in some of the UK's biggest cities. These include Leeds, Manchester and Birmingham, if you pick the Regional Capitals fund – alternatively, you could choose the London fund, focused on the capital city.
Your investment tracks house price movements, and you gain boost your returns in rental income – without the need to be a bigwig buy-to-let investor.
Plus, given the account is ISA-eligible, your returns will build up tax-free.
You can save from £100 into a Property ISA, and there is no upper limit. However, your tax-free returns will be limited to your maximum annual ISA allowance each year. For the current tax year (2018/19) this is £20,000.
If you're unsure about buying, this could be an easy way to add property to your investment portfolio. Or simply save for the long-term, and diversify away from cash savings.
As an example, if you'd invested in the Bricklane.com Regional Capitals fund in September 2016, you'd have received a return of 14.59%. You'd have received a return of 9.76% if you'd invested in the London fund since launch, in July 2017.**
This calculation is based on a returns through rental income, and property value changes.
Remember, however, that past performance of the housing market isn't a guide to the future. Your investment could rise as well as fall, and you might get back less than you invested.
Do your research thoroughly – particularly if it's the first time you're dipping a toe into the world of investing.
Your investment is protected up to £50,000 by the Financial Services Compensation Scheme (FSCS). However, it's important to understand that the FSCS doesn't cover you in the event that your investments do not perform as expected and you get back less than you originally invested. More information can be found at fscs.org.uk.
* Legal & General, and the Centre for Economics and Business Research consultancy.
** This calculation is based on past performance, which is not a reliable indicator of future performance.
Zoopla Limited is an introducer appointed representative of Gallium Fund Solutions Limited (Reference number: 487176) which is authorised and regulated by the Financial Conduct Authority.
You might also be interested in...