You don't need to invest in physical bricks and mortar (and fork out all the associated costs) to ensure that property plays a part in your investment portfolio. Here's why.
LAST UPDATED ON 31 JULY 2018
Investing in property is something of an obsession for Brits. But it's tough to raise the cash, particularly when a whopping 20% deposit is typically needed for buy-to-let mortgage deals.
What's more, investors have been hit by changes to tax rules that make being a landlord less appealing. These include a 3% Stamp Duty surcharge on second homes, and gradually slashing the amount of mortgage interest that can be offset against tax – set to reach the basic rate of interest for all landlords by 2020.
But there are ways that you can invest in property without buying physical bricks and mortar. We've outlined three below.
1. Property ISAs
Cash ISAs are offering dismal returns, with interest rates at rock bottom and failing to beat inflation. That means the value of your savings is shrinking over time. But if you feel wary of the stock market, it may seem there aren't any other options.
Property ISAs however, provide an alternative. Given property is often considered a 'middle ground' between shares and cash, this may be an attractive option compared to other ISA accounts.
You can invest in a Property ISA from just £100, from provider Bricklane.com. Your cash may be placed in its Regional Capitals fund that's used to buy homes some of the UK's biggest cities – Leeds, Manchester, and Birmingham - or there's another that focuses on the capital of London.
You benefit from rental income and capital growth without the hassle of managing the properties. And, as you're investing in an ISA, your returns are tax-free, without the task of declaring this cash to the taxman.
You can invest as much as you like, although tax-free returns are limited to your annual ISA allowance. This stands at £20,000 for the current tax year 2017/18.
Depending on what happens to the property market and rental returns, you could build up a hefty pot over time. You should bear in mind, however, that your capital is at risk
An investment with Bricklane.com in its Regional Capitals fund would have returned 14.59% since September 2016. Alternatively, investing in the London fund would have returned 9.76% since launch in July 2017.** But past performance isn't a guide to the future. Remember you could get back less than you put in.
Your money is protected up to £50,000 by the Financial Services Compensation Scheme (FSCS). However, it's important to understand that the FSCS doesn't cover you in the event that your investments do not perform as expected and you get back less than you originally invested. More information can be found at fscs.org.uk.
With Property ISAs, tax rules apply and they may change in future.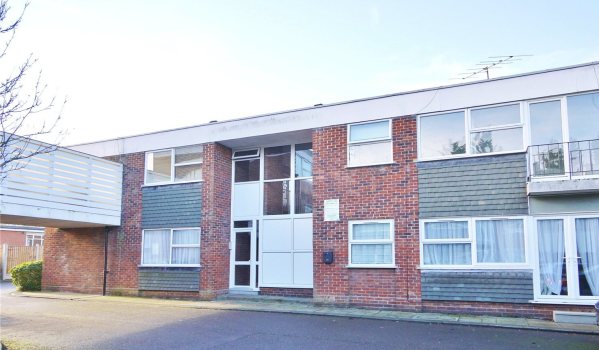 2. Property funds
You could invest in property funds without the cost, time and effort of actual bricks and mortar transactions. But remember, with investing comes risk. Your investment could rise and fall, and you might not back the original sum invested. Especially if you're new to the investing game, do your research first.
A property fund is a unit trust or OEIC (open ended investment company) that is, as the name suggests, invested in property. Your money is pooled along with other investors' cash – with the fund size growing and shrinking depending on how many investors buy or sell it.
A fund manager chooses the underlying investments that will hopefully get the best returns. But, of course, this expertise comes at a cost.
You'll typically pay a charge of between 1% and 1.5% a year for a property fund. And remember that capital gains and income from the fund in the form of dividends will be taxable, unless held within an ISA.
Most property funds invest in commercial property, such as warehouses and office blocks, or even whole retail parks. Returns may be higher than from the residential market, because businesses are prepared to pay more for the right space and location to boost their profits.
There are also a few funds that invest in the UK residential market, which usually hold flats, houses, and bungalows in the rental market.
You can check how funds have performed since launch on the relevant fact sheets. But remember past performance isn't a guide to the future, and this isn't an indication of the returns you might receive.
If you are unsure of the best property funds to invest in, seek professional financial advice.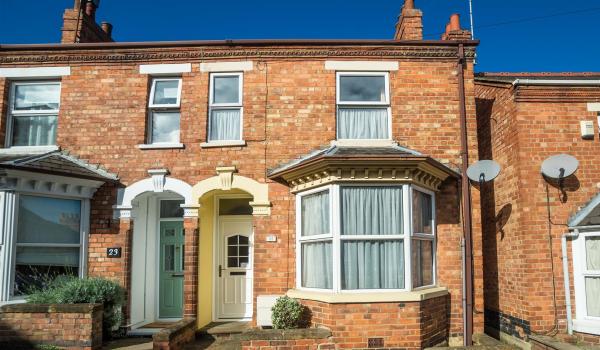 3. Shares in housebuilders
Shares in Britain's housebuilders tumbled after the UK's vote to leave the EU. But, while the property market has had its ups and downs since, it hasn't crashed – as some predicted.
In fact, shares have partially bounced back since the vote, and there may be room for further gains – if you're willing to take a punt on a particular company.
But remember that investing in individual shares is a particularly risky approach. Your investment is subject to the underlying fortunes of just one firm, rather than spread across many as in a fund managed for you.
Many shares in house builders pay a dividend – essentially, the profits paid by a company to its shareholder. Dividends can bump up returns from any underlying growth if they are reinvested. Alternatively, they may provide an income.
An important investment rule is to avoid however is putting all your eggs in one basket. A portfolio that's spread across cash, property, and stocks and shares may help smooth out any volatility.
Make sure to stay focused on long-term goals, particularly with the uncertainty surrounding Brexit. Ideally, you should invest with a minimum five-year timeframe.
Wherever you invest, returns aren't typically guaranteed. Funds and shares can fall as well as rise in value, and you could get back less than you invested. Ask yourself what your financial goals are and how much risk you're willing to take.
** This calculation is a simulated historical performance. Past performance is not a reliable indicator of future performance.
Zoopla Limited is an introducer appointed representative of Gallium Fund Solutions Limited (Reference number: 487176) which is authorised and regulated by the Financial Conduct Authority.