Strange as it sounds, investing in property doesn't always have to mean buying a home. Here are some tangible alternatives.
LAST UPDATED ON 31 JULY 2018
Investing in property is generally good bet. The value of your asset is very likely to increase in the long term, while in the short- and medium-term it can provide a steady monthly income in rent (so long as you get your sums right).
And, of course, at any point in the journey your property investment could also serve as a roof over your own head too.
But buying bricks and mortar as an investment is no easy feat – especially when you've also got the home you live in to pay for. You'll need a big chunk of capital as a deposit (at least 20% of the property price for buy-to-let) and to be in a position to qualify for a mortgage on the rest.
You'll also need cash to cover associated buying costs. And Stamp Duty on investment homes has become much more expensive since April 2016 when the new higher rates took effect.
Would 3% extra Stamp Duty put you off buying a second home?

— Zoopla (@Zoopla) March 16, 2016
Once the home is yours, chances are you'll want to hire a lettings agent to source the right tenants and maybe even manage the property on your behalf, both of which you'll have to pay for. There could be weeks or even months when you are without tenants, known as 'void periods' which means you'll get paid no rent at all.
The rent will be classed as taxable income and tax reliefs, such as on mortgage interest and 'wear and tear', have either already been scrapped or will be become more limited over the next few years.
And of course, as the landlord, bills for anything from faulty boilers to clearing drains, will all land straight on your doormat.
But if all this seems insurmountable, here's some good news. There are several ways you can invest in property without actually buying a home or being responsible for it.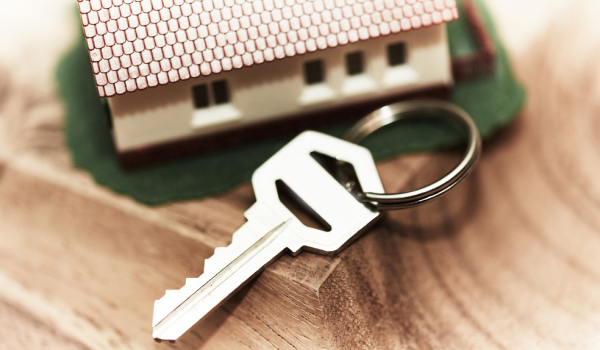 Peer-to-peer lending
If you want a little slice of the residential property market, but you are not in the position to become a buy-to-let landlord, peer-to-peer lending could offer a solution.
Peer-to-peer lending is when two parties are brought together, one to lend and one to borrow. But the process is conducted through a special online platform rather than a traditional bank or building society. In the absence of this third party the idea is that investors (also known as 'lenders') get a much better return on their cash.
Peer-to-peer has become big business in the last few years – partly due to stubbornly low interest rates on savings.
The kinds of investments available have also diversified. Now, as well as making loans to individual consumers as peer-to-peer started out, you can lend to start-up businesses – and even to investors in residential property.
Peer-to-peer providers such as Landbay take your money and lend it out to residential property investors in the form of buy-to-let mortgages. The amount you invest – typically a minimum of £100 (with no upper limit) – is chopped up into little pieces and spread across lots of these types of loans.
As the loans are secured against properties in different locations throughout the country, your risk is spread which mitigates the effect of any one borrower defaulting.
You can choose to retain some access to your cash or, just like with a bank or building society bond, lock it away for terms varying from 12 months up to between three and five years, depending on the provider.
Generally the longer you tie up your cash the better return you'll get. But even flexible trackers and easy access peer-to-peer deals are likely to beat the best interest rates on a standard high street savings account.
But there's no such thing as a free lunch.
While the peer-to-peer sector has been regulated by city watchdog the Financial Conduct Authority (FCA) since April 2014, there are some points every investor should know:
Your money is not protected: The Financial Services Compensation Scheme (FSCS), which would protect the first £75,000 of your cash were it held in traditional bank or building society, does not apply to peer-to-peer. Instead, most (but not all) providers carry 'provision funds' which are designed to pay out if the company was to go bust. Since April 2017, the FCA says that all peer-to-peer providers must hold a capital buffer of at least £50,000.
The rate you see may not be the rate you get: Eye-catching interest rates advertised by peer-to-peer lenders may not factor in annual fees and bad debts, so always check with the provider. And, unlike regular savings accounts which are automatically taxed at the basic rate of 20%, returns from peer-to-peer will be paid gross of tax. It will therefore be your responsibility to declare the income in your annual tax return.
Note! The Innovative Finance ISA, which will enable savers to hold their peer-to-peer cash directly in a tax-free ISA wrapper, was officially introduced in April 2016. But, because of the rigorous vetting process, the majority of providers have not yet been given the green light by regulator the FCA to offer the deals.
You may not be able to get your cash early: If you choose to hold your investment in a fixed rate bond and want access to it before the end of the term, the provider will probably have to relocate the parts of your loan to a different lender first, which could take time.
You won't see exactly where your money is going: Residential property peer-to-peer providers say they only lend to experienced property investors with a proven track record of success and low loan-to-values (LTVs) on their homes or developments. And as an investor you'll have to take their word for it as you typically won't get to see exactly what properties your money is invested in and where.
Property ISAs
While the Innovative Finance ISA is not yet in full swing, you can achieve a similar effect with providers such as Bricklane.com. Its Property ISA is effectively a stock and shares ISA into which you will be able to save up to the standard £20,000 (2018/2019) in each tax year.
Once paid in, your cash will be pooled with that of other investors and held in special fund (a combination of a ISA-eligible online platform and a Real Estate Investment Trust or REIT).
This fund will be used to purchase buy-to-let homes in some of the UK's most major cities including Manchester, Birmingham and Leeds, if you pot for the Regional Capitals fund, or there's also a London fund. Your investment then tracks movements in these property values – and receives rental income on top.
Because the account is ISA-eligible, both your income and equity gains will be paid to you free of tax.
You can open the Property ISA with as little as £100. There's no upper limit, although the tax-free benefits are capped to your annual ISA allowance. You'll also be able to transfer across any existing ISA balances without losing the tax-free benefits.
Property funds
If you want a slice of the commercial property market instead, without being responsible for the bricks and mortar, you could invest your cash into property funds. But if you are new to the investing game, you'll need to do a bit of research first.
A property fund is actually just a unit trust or OEIC (open ended investment company) which happens to be invested in property. And it provides an opportunity to establish a financial interest in the kind of bricks and mortar you would not be able to buy direct.
So how do property funds work? OEICs and unit trusts are known as 'collective funds'. This is because your money will be pooled together with that of other investors.
To get your stake you will need to buy a number of shares (in an OEIC) or units (in a unit trust). The cost of one of these can change on a daily basis depending on how the fund is performing. It also means the fund size can shrink and grow as investors like you buy and sell.
An allocated fund manager is responsible for investing these pooled funds in ways that will get the best returns. This could be rental income from commercial property for rent, such as office blocks and warehouses or industrial units to let.
It may be from interest earned on a bridging loan on commercial property for sale, or a development loan on anything from a chain of sandwich shops to an entire retail park.
Some property funds – or part of funds – can also invest in residential bricks and mortar, although this will usually be part of a bigger development.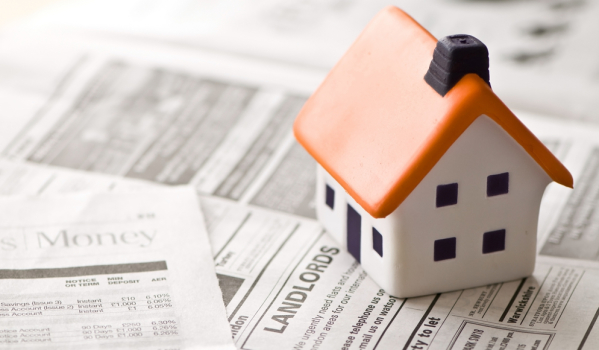 The property stock itself could be based solely in Britain, across Europe, Asia or globally, depending on the property fund. Returns from these carefully chosen property investments can then be reinvested back into the fund.
You'll have to pay for your investment to be managed this way, typically between 1% and 1.5% a year. Dividends paid from the fund, as well as capital gains are also classed as taxable income, so you'll need to factor that into your costs too.
However, you can hold a property fund within your allocated stocks and shares ISA allowance. For the current tax year (2018/2019) this remains at £20,000. But every year you'll have a fresh allowance which you can top up the previous years' with.
This approach is more tax efficient for higher-rate taxpayers when it comes to any dividends that are paid out, and more tax efficient when it comes to capital gains tax (CGT) for everybody.
If you are just starting out in property investment of this kind, your first call should always be an independent financial adviser. From what you tell them about how much you want to invest – this can be a one-off sum or a monthly payment – any other investments you already have, how long you want to invest for and your attitude to risk, they will be able to recommend the best property fund/s for you. But of course, they will also charge for their services.
All managed property funds come with a downloadable fact sheet which will give you an idea of how the fund has performed since it first started out. But remember, this is no indication of how it may perform in the future. And the value of your investment can always go down as well as up.
While investments like these can be a great way to get a slice of the potentially-lucrative commercial property market, they should only be considered once you are financially settled in your own home and already have a safe savings cushion.
You might also be interested in...