Want a slice of the city property market without the stress and expense of investing directly in bricks and mortar? Here's how it's possible.
LAST UPDATED ON 31 JULY 2018
Buying a home is often among life's top goals. But it's also the biggest purchase of your life – and it can be tough to raise the cash.
It may even seem impossible if prices are sky-high in the area you want to buy. Yet there are ways to get a slice of the housing market, without stumping up massive sums – even in some of the UK's biggest cities.
We've outlined several options to secure an investment in a UK hotspot – just make sure you understand the risks involved.
Property ISAs
You can buy a stake in the UK housing market by investing in Property ISAs, from as little as £100.
Provider Bricklane.com allows customers to invest in locations that are booming in popularity. These include Birmingham and Manchester – dubbed the 'engine for national house price growth' – Leeds, and London.
When you invest with Bricklane.com, you can now choose whether you want to invest in London, the 'regional capitals', or both.
Properties owned by Bricklane.com customers are let out to tenants, generating returns from the rental income. This means you can benefit from property without having to put in the time, cost and effort of actual bricks and mortar property transactions, or managing the properties yourself.
House price growth in the 12 months to June 2018 across the UK's major cities was 4.6%, according to Hometrack – despite expectations it would grind to a halt in the wake of the Brexit vote.
What's more, Manchester and Leeds are among the fastest growing cities for house price inflation, reporting rises of between 7.4% and 4.8%.
London house price growth comes in at just 0.7%. However, Simon Heawood, CEO of Bricklane.com, stresses that London is a diverse market whose long-term outlook remains strong.
"There is so much speculation about the UK housing market and whether London can sustain the exceptional price rises we've seen in recent years. But, when you delve into the growth figures, what's clear is that London is not just one market.
"Prime property has been performing poorly in recent times, and this tends to weigh on the headline figures more than it should. The mainstream market, which is where we at Bricklane.com invest and where people generally rent and buy, has been performing strongly.
"This is simply because there are still not enough houses being built to meet demand in London for the majority, and why we feel it's important to offer our customers the opportunity to participate in a simple, tax-efficient way."
.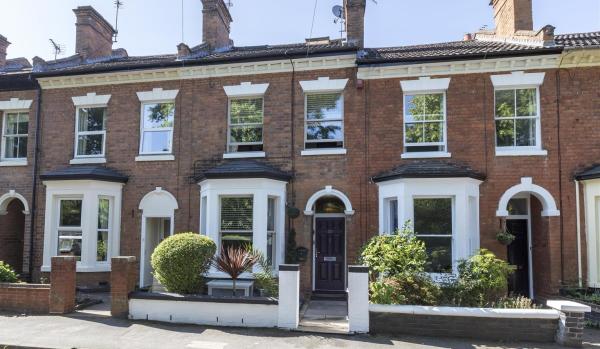 An investment in a Property ISA earns rental income free of income tax, alongside any changes in house prices.
If you'd invested in the Regional Capitals fund you'd have received returns of 14.6% since September 2016, while the London fund has returned 9.8% since launch in July 2017.*
But remember that past performance isn't a reliable guide to the future, and your investment can decrease as well as increase in value.Unlike with a Cash ISA, with a Property ISA your capital is at risk.
You don't have to make a one-time bet on the housing market in a Property ISA – you can invest monthly sums, over several years, which makes what's going on with the housing market at any one particular time, less important.
With ISAs, tax rules may change in the future, and their effect depends on your individual circumstances, which may also change.
UK commercial property funds
Another option is to invest in property funds, such as a unit trust or OEIC (open ended investment company).
The most popular type of property fund invests in commercial property around the country, such as office blocks or retail parks. These funds often make up a small portion of a diversified investment portfolio.
They may provide higher rental returns than residential property, with businesses prepared to shell out more for the right space.
Typically, the commercial market is seen as more risky than residential, however. There're plenty of investment options in the UK's major cities – and around the world – for fund managers to pick from. That said, you don't usually get to choose which cities your investment is exposed to.
But bear in mind that with investing comes risk. Your investment could rise and fall, and you might not get back the original sum invested. Make sure you understand the investment you choose – so do your homework.
Your money is pooled with other investors' cash, with a fund manager in charge of choosing the underlying property investments in the hope of appealing returns.
But you pay for this expertise – typically, a charge of between 1% and 1.5% a year. Also, capital gains and any dividends received as an income will be taxable, unless held within an ISA.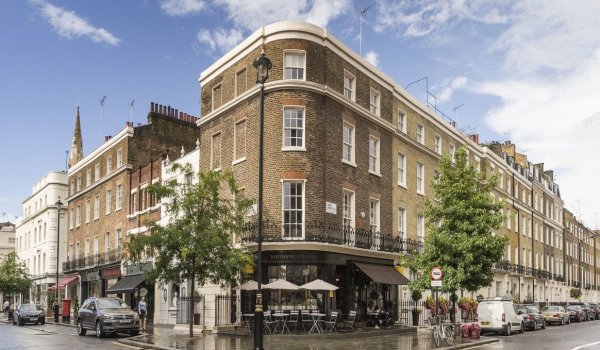 Shares
You could plump for shares in firms associated with the housing market as part of a balanced portfolio. This might include, say, the UK's biggest house builders at work in major cities.
But remember that taking a punt on a particular firm is a high-risk strategy. If it gets into trouble, for whatever reason, so will your investment. Stock market volatility also means that your returns can move out of sync with the property market itself.
You may receive dividends from share investments, alongside the potential for capital growth over the long-term. Dividends are the profits paid by a firm to its shareholders, and may be paid up to four times a year. These potentially boost any returns from growth in share prices, and may be taken as an income or reinvested in further shares.
An alternative is to invest in funds such as unit trusts that hold a wide range of 30 to 50 companies, with some builders or property firms thrown into the mix. This gives you some exposure to the UK's property market, but spreads the risk.
Before investing, consider what your financial goals are, and how much risk you're willing to take. And before kicking off an investment habit, ensure you have some cash stashed away for financial emergencies.
Wherever you invest, bear in mind that returns aren't guaranteed. Funds and shares can fall as well as rise in value, and you could get back less than you invested.
Ideally, you should invest for a minimum of five years. This allows enough time to ride out the highs and lows of the market, and should calm your nerves. If you are unsure where to invest, seek professional financial advice.
* This calculation is based on past performance, which is not a reliable indicator of future performance.
Zoopla Limited is an introducer appointed representative of Gallium Fund Solutions Limited (Reference number: 487176) which is authorised and regulated by the Financial Conduct Authority.