Savers are getting a kicking at the moment, with what little interest they receive being wiped out by inflation. Here are some ways to fight back.
LAST UPDATED ON 31 JULY 2018
The cost of living was running at 2.4% in June, while interest rates on savings accounts remain in the doldrums, with the Bank of England base rate at 0.5%.
Here's the problem; if inflation is higher than the interest rate paid on your savings, the value of your money is effectively shrinking over time. The good news however, is that there are plenty of alternative investment options to boost your returns.
Struggling savers could grab a better deal by avoiding the banks and building societies altogether. Peer-to-peer lenders, where individuals lend and borrow directly from one another, typically offer higher rates and are ever-growing in popularity.
You can choose from a variety of peer-to-peer lenders that cut out the middleman bank or building society, and offer investors a better deal. Some lend to consumers, while others offer your cash to start-up businesses, or investors in residential property.
Landbay, for example, lends your money to residential property investors in the form of buy-to-let mortgages. You can invest from just £100, with your money divided into small chunks and spread across a number of mortgages on properties around the country.
Just like with a bank or building society, you can opt to lock your money away for terms varying from 12 months to five years with peer-to-peer lenders. And, also similarly, the longer you tie your money up for, the higher the rate you get.
The peer-to-peer sector has been regulated by the Financial Conduct Authority (FCA) since April 2014. However, peer-to-peer investments are not savings and are therefore not covered by the Financial Services Compensation Scheme, which protects the first £85,000 of your cash.
You should get some protection though, as peer-to-peer businesses typically have their own safety net in place. This may take the form of a 'reserve fund' that pays out if things go wrong – although the number of borrowers defaulting on loans in the sector has, to date, been low.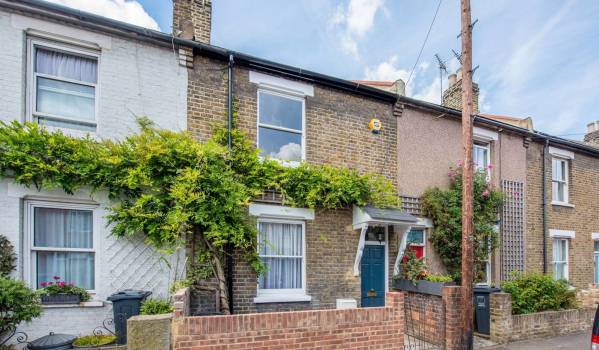 Alternative ISAs
You can slash the amount the taxman takes from your savings by opting for an ISA – and these days, there are more options than ever.
Alongside standard cash and stocks and share ISAs, you can invest in property via these tax-free wrappers.
Property has historically produced higher returns compared to typical savings accounts. But few of us have tens of thousands of pounds to spare as a deposit, while tax hikes on buy-to-let may have put off potential investors.
A Property ISA, from the likes of Bricklane.com, helps diversify away from cash, alongside giving you the chance to buy into bricks and mortar in some of the UK's biggest cities.
Your money (you can invest from as little as £100) is placed in a fund that pools your cash to invest in a range of properties. Your investment then earns tax-free rental income, alongside any movements in the property values.
The tax-free element on the returns are capped to your annual ISA allowance (£20,000 for 2018/19) or – if greater – the value of your existing ISAs if they've been transferred from elsewhere.
And you can invest from as little as £100.
Remember, unlike with cash savings, there is some risk involved, as if these properties owned by customers perform badly, you could lose some or all your capital. However, your investment has the potential for greater returns over the long-term.
Another option is the Lifetime ISA, if you're saving to buy a first home, or towards retirement and are aged under 40. You can save up to £4,000 a year into these accounts between the ages of 18 and 50, and get a £1,000 tax-fee top-up from the Government. The most you can receive from the bonus is £32,000.
Stocks and shares
You could make your money work harder by investing in the stock market. The returns from shares may be more appealing than savings accounts, and provide the potential for capital growth over the long-term.
But remember there is the risk you could get back less than you put in. Do your research thoroughly if you're new to the investing game.
One of the most popular choices for people dipping a toe into the stock market for the first time are equity income funds.
These funds pool your money into a wide range of 30 to 50 companies, typically including those listed on the FTSE 100 index of Britain's biggest blue-chip firms. Many of these pay out more than inflation in the form of dividends, at 4% or more a year.
Dividends are essentially the paying out of profits by a company to its shareholders. Typically, these are paid once a year, but may be paid twice or four times a year. Companies often aim to increase their dividend payouts over time, so investors may benefit from rising returns.
There is a wide range of equity income funds to pick from, offering both UK and global exposure.
Remember you can place investments such as funds and shares in an ISA to benefit from tax-free income and growth. But first ask yourself what your financial goals are, and how much risk you are willing to take. This should help decide on the most appropriate investment for you.
You could plump for a regular savings plan, starting from just £25 a month, which could lead to a less bumpy ride, and give you time to boost your investment confidence.
Before investing, ensure you have some cash easily accessible for financial emergencies, and to avoid putting all your eggs in one basket.
Zoopla Limited is an introducer appointed representative of Gallium Fund Solutions Limited (Reference number: 487176) which is authorised and regulated by the Financial Conduct Authority.
You might also be interested in...