The Government's tax tinkering has whittled away landlord's returns over recent years, but it could still be worthwhile investing in property. Here's why and how...
LAST UPDATED ON 31 JULY 2018
Landlords might feel they've had the rug pulled out from under them recently having been hit with several costly measures.
There's the 3% Stamp Duty Surcharge on second homes and gradual reduction of mortgage interest tax relief, which will reach the basic rate of 20% for all landlords by 2020.
You may wonder if it's worthwhile investing in bricks and mortar. Yet property may still offer juicy returns – and there are alternatives.
Invest for the long term
Of course, you can't bank on property prices rising all the time, as there are periods when they fluctuate. Values also vary depending on where you are investing in the UK.
But having said that, over the long-term, property investors have been onto a winner. Values are around 22% higher than 10 years ago, according to Zoopla data, and a whopping 240% higher than 20 years ago.
So an investment in buy-to-let could give you an appealing nest egg. That's if you're prepared to invest over the long-term, and avoid panicking about any short-term market wobbles.
It's impossible to know what's going to happen in the property market, and your investment in bricks and mortar needs time to grow.
You'll also hopefully ride out any bumps in the market. Of course, there's no guarantee of returns, but provided you do the research and don't overstretch yourself, you should at least benefit from rental income. Hopefully, for investors, property prices will rise over the long-term.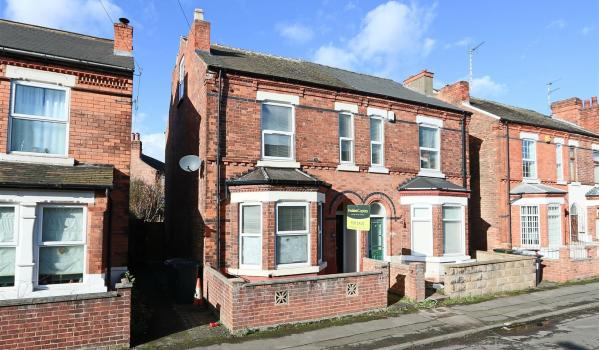 Alternative options
If you don't have a big pile of cash for a deposit on a buy-to-let property, or simply feel wary of piling into bricks and mortar, there are other options for wannabe investors.
You could, say, opt for a Property ISA, and invest just £100 in this tax-efficient investment wrapper. That's with Zoopla partner, Bricklane.com.
Your cash is placed with other investors' money in a fund that's used to buy properties in some of the UK's cities that are known for enticing rental returns.
These include Leeds, Birmingham, Manchester, and London. This way, you're effectively a buy-to-let landlord, but without the red tape and hassle that may come with this.
Your fund has the potential to grow alongside any rises in house prices, and it's bumped up over time from rental returns.
As you're investing in an ISA, you will not pay tax on your returns. The amount that's ring-fenced away from the taxman stands at up to £20,000 for the current tax year, 2018/19. But you can invest as much as you like.
Bear in mind that as you're investing money, your fund could fall as well as rise in value – essentially, your money is at risk. Tax rules apply to ISAs, and these can and do change, and their impact depends on your personal circumstances.
Your investment is protected by the Financial Services Compensation Scheme (FSCS), up to £50,000. But bear in mind that the FSCS won't cover you if your investments do not perform as hoped. You can find more information at fscs.org.uk.
Choose wisely
Whether it's worth investing in buy-to-let partly depends on the location you pick. This may not be the priciest, even, but simply a place that attracts tenants who want to live there – for a range of reasons.
These may include a popular university in the city, or it's a good option in the commuter belt. Or perhaps there are great schools in the area that appeal to families. These considerations are among the most important for a successful buy-to-let investment.
However much research you do, remember that your money could perform better elsewhere, as nobody can predict exactly what's going to happen to the property market.
But if you do your research, you are in the best position to benefit from any investment. You could add value yourself through home improvements, or even major renovations on a buy-to-let, if you're inclined to take on the work.
Do the maths
When it comes to buy-to-let, recent tax tinkering makes it particularly important to do the maths before taking the plunge. You need to factor in the extra 3% Stamp Duty Surcharge.
You're liable to pay this if you're buying an additional investment property in the UK. And remember that the extra 3% is charged as a flat rate on the entire cost of the property. That's a whopping £12,000 on a £400,000 property.
The standard 10% tax relief on 'wear and tear' costs for landlords was cut in April 2016, so this is already out of the window.
But the mortgage interest relief is gradually being capped at the basic rate of 20%, and by April 2020, all landlords will be affected by this change. It'll have the biggest impact on higher-rate and additional rate taxpayers.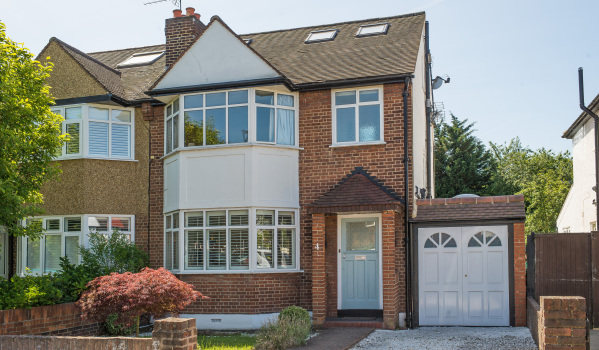 Property as your pension
There are plenty of reasons you might choose to add property to your investment portfolio – and definitely consider it a worthwhile choice. One of the most popular is as a potential pension income in the future.
Despite economic uncertainty, and unpredictability over where house prices will go in 2018, rents are generally expected to carry on rising.
There's always a strong demand for property from tenants, and rental income can provide a very welcome boost to any retirement income.
It's also sometimes comforting to have bricks and mortar as part of long-term retirement planning. After all, you can see it, and touch it – unlike funds and shares, which can seem more elusive to those who aren't seasoned investors. It's also often easier to grasp how it can provide a regular income.
If you want to include residential property in your pension, there's always Bricklane.com's SIPP accounts too. These allow you to place residential property in your pension, if, say, you want an investment that's diversified across different locations and don't want to buy and manage an entire property yourself. You still benefit from rental income and any changes to house prices.
Remember past performance is not a guide to the future. With any investment, your capital is at risk. The value of your investments can fall as well as rise.
Zoopla Limited is an introducer appointed representative of Gallium Fund Solutions Limited (Reference number: 487176) which is authorised and regulated by the Financial Conduct Authority.