Making money from bricks and mortar has worked well for a generation, but tightening rules in the buy-to-let market make it a more challenging proposition.
We know that investing in property can be lucrative – it's an asset with the potential for rental income, alongside rising values over the long-term.
But with the potential of economic wobbles surrounding Brexit, and tax hikes for landlords eating into returns, you may be questioning whether it's still worth piling into bricks and mortar.
Here we look at the different aspects that still make property a worthwhile investment…
1. Rental income
The prospect of your bank balance being boosted by stable rental income is one of the major appeals of property investing, particularly if the potential volatility of stock markets makes your stomach churn.
Provided you pick the right property in a desirable area, and do your homework, you can still receive a chunky income. Both property values and rents traditionally rise over time, while your buy-to-let mortgage on the property can be fixed – meaning month-on-month returns can improve.
But it's vital to do your sums first. If you're a landlord receiving rent from a property, it's classed as income, so must be declared. And you'll need to get up to speed on the rules. Your profit is the amount you receive in rent, minus any allowable expenses.
Read more: 5 tips for property investors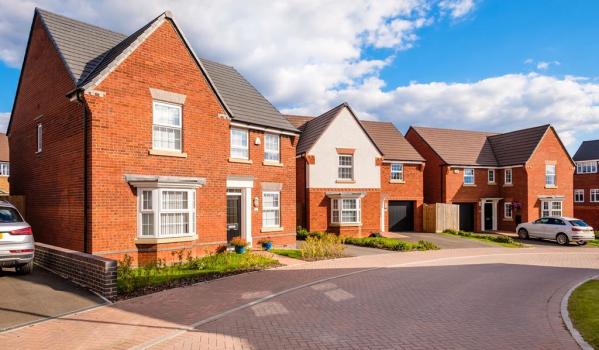 The property will also need remedial work on it over time and the Government has scrapped the 10% wear and tear tax allowance. Also, relief on mortgage interest has started to be whittled away since April 2017 – and will reach the basic rate for all landlords in 2020, at 20%, no matter how much tax they pay.
2. Growing range of options
If you're thinking of investing in property, you might worry about signing up to be a landlord – and the hassle this involves. There are tax rules, and various well-known stresses, such as ensuring the property doesn't sit empty, and the need to find good tenants.
But you don't need to be a landlord to get a slice of the property market. There are other options, such as becoming an investor with just £100 if you opt for an account with Zoopla partner Bricklane.com.
Bricklane.com offers several accounts, including a Property ISA - where you can shelter up to £20,000 a year from the taxman's grasp - and a Standard account, with both pooling your cash in a fund that's used to purchase buy-to-let property in some of the most popular UK cities.
You can choose from the Regional Capitals fund that invests in properties in Leeds, Birmingham and Manchester, or another fund that's focused on London.
Your fund tracks any changes in the properties' value, and it's boosted by rental income, so you can get all the benefits of being an investor in this market without having to buy an individual buy-to-let property.
Returns can be juicy. The Regional Capitals fund made investors 8.72% in its first year, while the London fund has returned 9.8% since late July.*
But past performance isn't any guide to the future, and Investments with Bricklane.com can fall as well as rise, and you could get back less than you initially invested.
3. Physical investment
It sounds obvious, but property is a tangible investment. Unlike shares, you can place your hands on bricks and mortar. By contrast, shares can feel less 'real', and therefore, less secure for investors.
If you've never dipped a toe in the stock market before, it can be nerve-wracking. You may feel property investment is simpler to understand - after all, everyone wants a place to live.
4. Capital growth
Bricks and mortar has provided superb returns for investors over the past few decades. According to Zoopla data, UK property prices have soared by a staggering 240% over the past 20 years – an average increase of £216,718.
And, despite the extra costs involved such as Stamp Duty and legal fees, you may prefer property as a route to a retirement income. Your money isn't locked away until you reach age 55 and it can be an easier long-term investment to get your head around.
But remember, ideally, you should have a diversified portfolio of investments to provide returns over the long-term. Property performs differently to other assets, such as shares and bonds, so by investing in a mix, you have a better chance of smoothing out returns.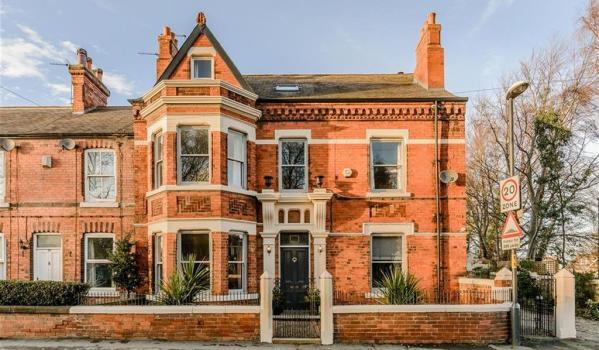 5. Buying property with your pension
Pension rules introduced in April 2016 mean you can take money out of your pension to invest in property. That's appealing to anyone wanting to add bricks and mortar to their retirement planning.
But it's not as simple as it sounds, as taking a large sum from your pension could result in a whopping tax bill.
Remember that while you can take up to 25% of your pension as tax-free cash, any extra will be taxed as income. There's also the hassle that comes with being a landlord, which many don't want in retirement, when they'd rather put their feet up.
There are other ways to invest in property via your pension. If you have a Self-invested personal pension (SIPP)**, you can add bricks and mortar to your pension funds by investing in a Bricklane.com fund.
A SIPP is basically a 'DIY pension' where you take control of your investments. Your investment works similarly to a Bricklane.com Property ISA (see above). However, the minimum investment is £10,000.
*Past performance is not a reliable indicator of future performance.
** A SIPP isn't right for everyone. Tax rules and allowances depend on individual circumstances, and may change in the future.
This article does not constitute financial advice. If you are unsure about whether investment is right for you, you should seek independent advice before investing, including tax advice.
Zoopla Limited is an introducer appointed representative of Gallium Fund Solutions Limited (Reference number: 487176) which is authorised and regulated by the Financial Conduct Authority.