Holding residential property inside a pension has always seemed like the perfect partnership but it's never been possible – until now.
LAST UPDATED ON 31 JULY 2018
If you have a SIPP or are planning on opening one, you'll already have a wide range of investments at your disposal. And now, with Bricklane.com, you can add residential bricks and mortar to this list.
But what's the arrangement all about, who does it suit and what are the risks?
You can start right from the beginning with our Q&A.
Q. What's a SIPP?
It stands for self-invested personal pension and is essentially a 'DIY pension' that lets you pick your own investments – so you control where your retirement savings go.
Q. What can I invest a SIPP in?
You've got a wide range of choice with a SIPP including shares, funds, and bonds.
When it comes to property though, HMRC rules have restricted this to commercial bricks and mortar – such as offices and shops.
Q. So, what's new?
Now, Bricklane.com is offering a way to benefit from residential property while retaining all the benefits of investing within a SIPP.
It's doing it by using a specially-designed Real Estate Investment Trust (REIT) that only holds residential property in a choice of UK cities.
The funds are structured to be as close as possible to owning property directly, but without the performance volatility that typically plagues REIT investors. And, as you may have guessed, these REITs can be included in a SIPP.
This doesn't mean HMRC rules have changed, though. You still can't invest your SIPP directly into residential property.
Q. How many SIPPS can I have?
There are no limits on the number of SIPPS you can have, so you could open an additional one and invest that.
However, your contributions will need to stay within HMRC's pension allowances. These are typically £40,000 each year or £1m over a lifetime – but there are various provisions to let you invest previous years' allowances if you haven't used them.
Not sure? Best to keep it safe and speak to an Independent Financial Adviser.
Q. So what's a REIT?
It stands for Real Estate Investment Trust (REIT) and is a specialist fund that allows you to pool your money with other that of other investors to buy a stake in a collection of residential properties, without the hassle and tax-inefficiency of buy-to-let.
It's already possible to invest in Bricklane.com's REITs through its Property ISA, which launched in 2016.
Q. Where are these properties?
You can pick from a fund investing in rental properties in some of the UK's biggest cities including Leeds, Manchester and Birmingham, called the 'Regional Capitals Fund'.
Or there's a second fund that focuses on London which will be eligible for SIPPs shortly.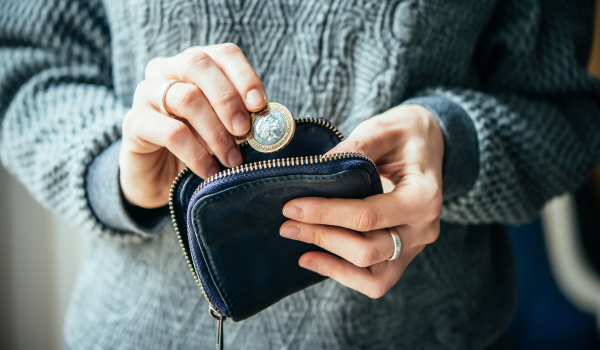 Q. How much of my SIPP can I invest in this way?
The minimum is £10,000. But if you invest £25,000 or more, Hartley Pensions – the provider Bricklane.com is partnering with to make this all happen – will waive all the regular administration fees.
This includes a set-up fee of £125 (plus VAT) and an annual administration charge of £175 (plus VAT). So, for investors of £25,000 or more, that amounts to a chunky saving.
Q. What does the arrangement look like?
Once your SIPP holds a REIT from Bricklane.com, you're effectively a buy-to-let investor without the hassle and cost of finding and managing a property yourself. But there are several advantages on top of this too.
Q. What are the advantages?
Let's start with the significant tax benefits. If you pay money into your pension, you automatically get a 20% tax boost from the Government which will effectively credit your balance.
To put it simply, if you are a basic-rate taxpayer and invested £20,000 of your SIPP with Bricklane.com, you'd effectively be stashing away £25,000.
If you're a higher-rate taxpayer, you can add a further £3,000 to this via your tax return – a total boost of 40%.
Your tax-friendly investment will also then move in line with the value of the properties – and receive rental income to boot. And, as with an ISA, this will be tax-free.
The investment is also much more flexible than buy-to-let, you can start with £10,000, adjust your holdings to suit you, and add more over time.
If you're thinking longer-term, there are inheritance tax advantages to pensions as well.
Q. What are the risks?
If you choose to invest in Bricklane.com through your SIPP, as with any investment, the value of your fund can fall as well as rise.
Tax rules can change – the effect of which will depend on your particular circumstances which, of course, can also change.
If you're unsure where to invest, always seek independent financial advice.
Q. How has the fund performed?
Since September 2016, the Regional Capitals fund has delivered a total return of 14.6%*.
But of course, past performance isn't a guide to future performance.
Q. What are the fees?
For SIPP customers Bricklane.com charges a one-off fee of 1.25% on investments, with 0.85% charged annually (the Ongoing Charges Figure) to cover the costs of managing the REIT and protecting investments.
One of the advantages of investing in buy-to-let indirectly through a fund is that the fees are typically lower than costs of investing in buy-to-let yourself outside a pension, or investing in commercial property within a SIPP wrapper.
And remember, if you invest more than £25,000 into your SIPP, all fees are waived.
Q. Who would it suit?
You might find you fall into one of these following categories:
A pensions saver (or the financial adviser that represents them) who's been frustrated by the inability to include residential property in their portfolio – after all, 94% of property investors believe residential property should be allowed in a pensions wrapper** – and keen to take advantage of pensions tax relief.
An existing buy-to-let landlord whose profits have been squeezed due to recent tax changes such as the slashing of mortgage interest tax relief and the 3% stamp duty surcharge on the purchase of additional properties.
A would-be buy-to-let investor keen to bolster their pension with bricks and mortar but put off by the same hurdles.
Someone planning to open their first SIPP or diversify the range of assets in a current SIPP to smooth out long-term returns.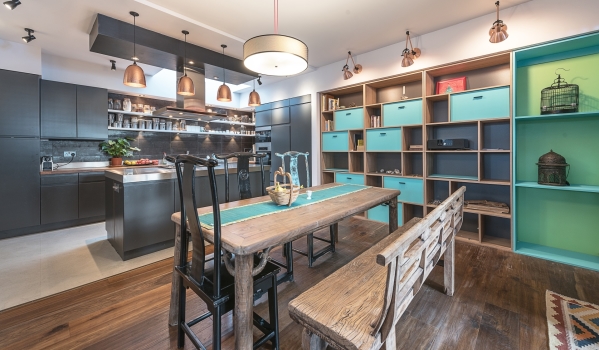 Q. Who wouldn't it suit?
If you are just starting out and the minimum investment of £10,000 is all the spare cash you have, there are probably better options for your savings.
In this case, it could even be worth checking out Bricklane.com's Property ISA which you can open from as little as £100.
It's worth remembering that pension contributions attract particularly generous tax benefits because you have to wait until you retire to get money out. An ISA may be better if you need the cash sooner.
Q. Is my money protected?
Your investment is protected by up to £50,000 by the Financial Services Compensation Scheme (FSCS).
But bear in mind that the FSCS doesn't cover you if your investments fail to perform as expected, and you get back less than you originally invested. You can find more information at the FSCS website.
Q. How do I apply?
First off, do your research. Check you understand all the detail as well as the risks involved. Then request an information pack straight to your email inbox, which will also tell you how to apply.
Bricklane.com and Hartley Pensions welcome enquiries from Independent Financial Advisers, as well as individual investors.
Got a question? Post in the comments section below...
*When Bricklane.com's one-off platform fees are taken into consideration, averaged across a 5-year investment period, the effect on annual performance is -0.25% per annum for five years.
** SIPPclub report, May 2013
Capital is at risk. As with all investments, the value of Bricklane.com investments can decrease as well as increase. It could take the time it takes to sell a property, or longer, to get your money back at an acceptable price. Projections are never a perfect predictor of future performance.
A SIPP isn't right for everyone. Tax rules and allowances depend on individual circumstances, and may change in the future. If you're unsure if investing with Bricklane.com is the right choice for you, please seek independent financial advice.
ZPG Limited is an Introducer Appointed Representative of Gallium Fund Solutions LTD (Reference number 487176) which is authorised and regulated by the Financial Conduct Authority.